News
Simple tricks to reduce the cost of travel to Mashhad
Mashhad is considered as the main center of religious tourism in Iran and therefore, traveling to Mashhad and visiting the shrine of Imam Reza (AS) is a dream of many people. However, sometimes the cost of traveling to Mashhad causes some tourists and pilgrims to think about traveling to this pilgrimage city. If by choosing the right method and managing costs, you can easily have an affordable trip to it. Then join us to introduce you to some low-cost ways to travel to Mashhad.
Mashhad tour
Mashhad tour is one of the best options for a cheap trip to this big and beautiful city. With the purchase of the tour, you no longer have to worry about your accommodation, return and food. In addition to visiting the holy shrine of Imam Reza (AS), you can also visit the sights of Mashhad.
The price of Mashhad tour varies depending on the type of vehicle, including bus, train and plane. Naturally, Mashhad land tour is one of the cheapest tours that has many fans and every year many tourists go to Mashhad through this route.
Mashhad tour by train: Some tours of Mashhad use trains to transport their passengers, thus significantly reducing travel costs and bringing a safe and comfortable journey for tourists. In this type of trip, there is no more news about the fatigue of the trip and the possible dangers of traveling by bus; You can also use the restaurant, toilet and TV along the way.
Mashhad tour by plane: The cost of air tours is usually higher than other tours, and most travelers go to them, which can cost more to travel to Mashhad.
Mashhad tour by bus: This tour is always very popular with tourists due to its reasonable price; Especially since it can be held in all cities of Iran. The facilities of Mashhad land tour are not less than other tours and even by choosing this travel method, you can stay in a five-star hotel, which depends on your budget. Also, with a land tour, you can save more money for Mashhad souvenirs, which most tourists plan for.
Air or land travel to Mashhad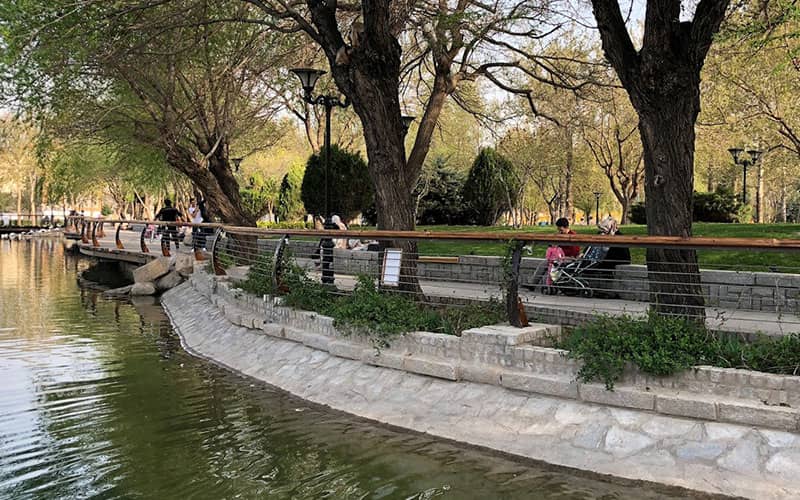 Photo source: Google Map (Photographer: Abou Saleh)
Travel by train to Mashhad: Traveling by train is one of the least expensive ways to travel to Mashhad, and since there are many pilgrims to the city all year round, especially during the Nowruz and summer holidays and the days of martyrdom, there are various trains in the country's railway fleet for routes to Mashhad. Is dedicated. Trains operating on this route include first, second and third class trains, the price of which varies depending on their grade and service. Therefore, by comparing prices, you can choose the cheapest ticket.
Travel by plane to Mashhad: Some people believe that traveling to Mashhad by plane is expensive and is not considered a cheap method; But by buying a last minute ticket, you can get to Mashhad at a very low cost. Travel agencies offer their tickets at the lowest prices to avoid further damage, close to the flight time. To buy these tickets, all you have to do is go to last minute charter tickets and compare the prices to buy the cheapest ticket in Mashhad from a reputable agency.
Travel by bus to Mashhad: You can also travel to Mashhad by bus and greatly reduce the cost of this trip. This method, although it is considered cheap; It is a very long and tedious journey that is not recommended for the elderly and families with children.
The cost of food in Mashhad
Food is another factor that plays an effective role in the cost of travel to Mashhad. To reduce costs, you can book meals in fancy restaurants and dine in cheaper restaurants.
Accommodation in Mashhad
During your trip to Mashhad, you can stay in luxury and multi-star hotels; But this requires a lot of money. For this reason, instead of Mashhad hotels, there are several options such as inns and cheap apartment hotels and hotels in front of you, which provide you with a memorable stay at a reasonable price. Most travelers to Mashhad mostly return to their hotel and accommodation to sleep, so choosing an economical option can save costs.
An important issue that has a significant impact on the price of accommodation is its distance from the shrine of Imam Reza (AS). The farther away the hotel or inn is from the shrine, the lower the price for accommodation.
In addition, if you travel to Mashhad in spring and summer and have chosen the land route, take a travel tent with you and take advantage of the good weather of this city. That way, you no longer have to pay for hotel accommodation.
Travel time to Mashhad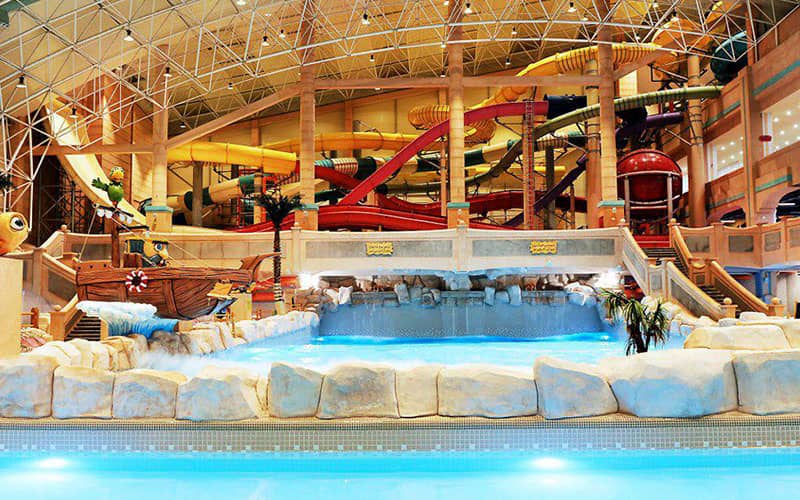 Photo source: Google Map (Photographer: Prestigio Ahmad)
By choosing the best time to travel to Mashhad, reduce the cost ceiling significantly. In fact, accommodation costs, as well as train and plane tickets, vary from month to month, and this is directly related to peak (non-peak) and non-peak (off-peak) days.
During the Nowruz holiday, which coincides with the last days of March to the first 10 days of April, expenses reach their peak. Interestingly, from April 10 to 20, when many travelers return to their cities, prices will drop significantly. In addition, from April 20 to the end of June, hotels and resorts offer discounts to attract more travelers, and this period is considered the best opportunity for a cheap travel experience.
With the arrival of summer, many tourists go to Mashhad and prices naturally rise; However, hotel and ticket prices are slightly lower and cheaper compared to Nowruz.
From mid-October to early December and at the same time with the activity of schools, the number of tourists decreases again and prices fall by one step, and the peak of this issue occurs from early to the end of December, which is accompanied by the greatest discounts. With the onset of January and cold weather, you can plan a trip to Mashhad; Because from early January to late March, prices are at the lowest possible level.
Keep in mind that the prices of hotels and plane tickets on special occasions such as Ashura and Tasua, the birth and martyrdom of Imam Reza (AS), etc. increase significantly during the year, and if you do not want to spend a lot of money on your trip, travel in this Avoid the days.
Set the time to reach the destination
Since accommodations have room delivery at 2pm and evacuation time is 12pm; Book your plane, train or bus ticket in a way that matches these hours. Most travelers do not pay attention to the arrival time of the destination and this causes them to book their room a few hours in advance so that when they arrive at the hotel, they can easily pick it up. This way, it may take hours to book a room before you arrive at the hotel, and even when you return, this can happen. In this case, you have paid for a room where you have practically not lived much and you have to pay for a full day. Your stay will be affordable if you pay attention to the delivery time of the room and buy your ticket accordingly.
Preferably set the arrival time between 9 and 15 o'clock so that you do not have trouble delivering the room and do not pay for an extra day to book an empty room.
Shopping in Mashhad
Undoubtedly, an important part of the trip to Mashhad is sightseeing in Mashhad shopping centers. Many travelers and pilgrims use the markets near the shrine to buy souvenirs of Mashhad; An issue that can be costly. There are several markets in the corners of Mashhad that you can get acquainted with by buying cheaper.
Source link