News
Showing a 360-degree view of the streets of Iran in the "Nashan" application
According to Zomit, Nishan map and router for the first time added the ability to provide a 360-degree view of the streets to its application. This feature, which is called "360 mark", was unveiled in version 11.0 of the mark application, and users can view the photographed areas by activating the "360 mark" layer and by selecting a point and clicking on the photo, it can create a 360-degree image. to see
This service is now activated in the main streets of 14 Iranian cities, including Tehran, Mashhad, Isfahan, Shiraz, Karaj, Ahvaz, Qeshm, Urmia, Qazvin, Ardabil, Tabriz, Rasht, Yasuj and Shahrekord. Other cities and roads will also be added to Nishan's router.
According to Javad Amel, manager of Nishan map and route finder, more than 2,700 hours, equivalent to 386 working days, of driving and filming were done to implement this feature in 14 cities, during which more than 20,000 kilometers of main roads and alleys Iran has been filmed.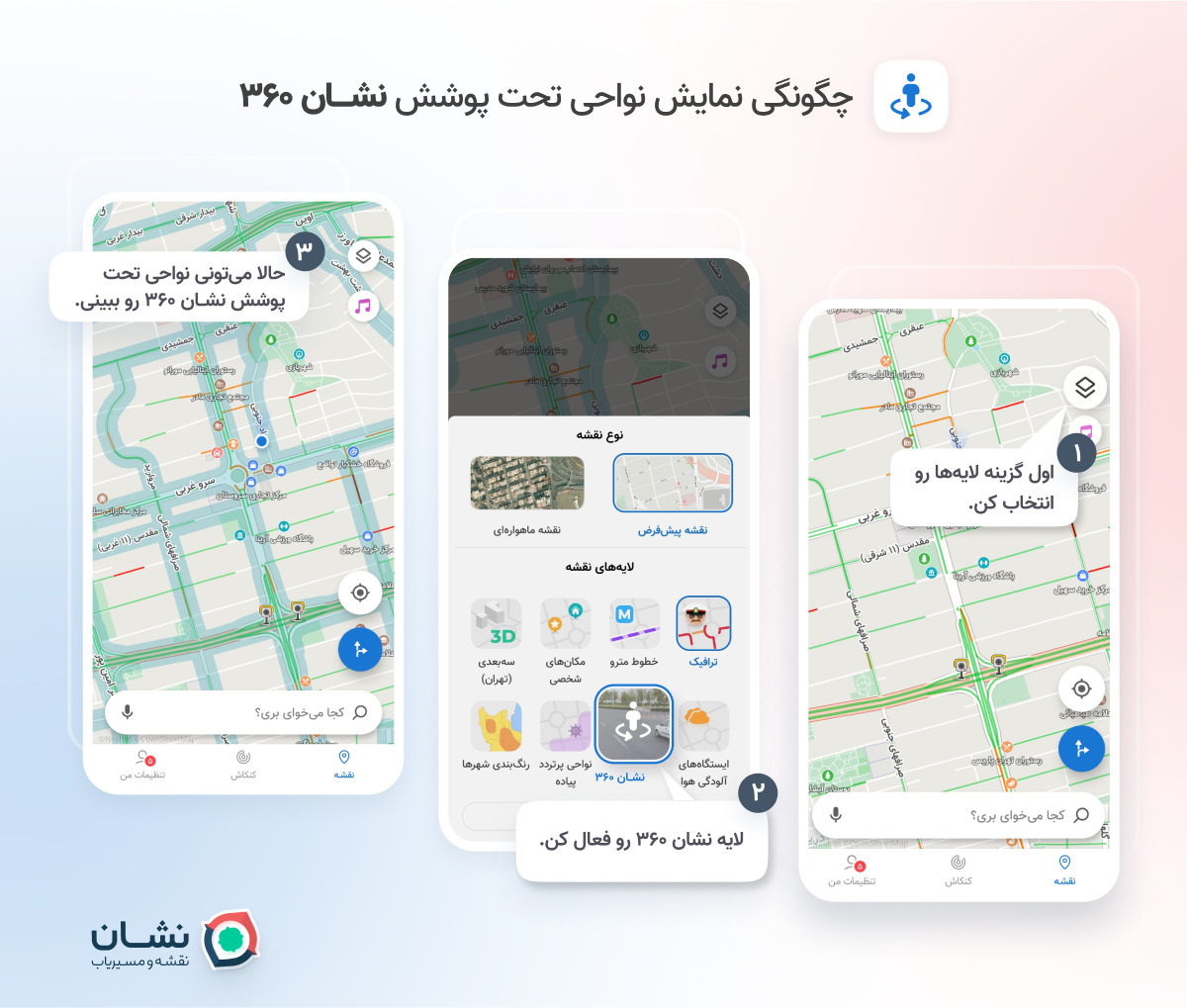 Thus, using this feature, users can see the view of their destination before starting the journey, check the surroundings or even search for a specific place that is not recorded on the map. Also, "Nashan 360" even when planning a trip to another city, allows you to see and choose the places you want before you go.
Nishan's CEO also explained about the technical challenges and complexity of providing this feature:
In this project, we had to process a large amount of raw images in several steps. At first, these steps seemed clear and simple, but in the middle of the way, some unforeseen complications were created, and in several cases, we had to review the entire process and reprocess the images.
He went on to clarify that in all the images displayed on the 360-degree feature, privacy is fully respected and license plates and people's faces are completely erased.
The agent also said that the Nashan map and tracker will soon try to provide more coverage of the photographed areas inside and outside the country. In this regard, he explained: "In the future, this service can potentially be a tool by which we can guide the user in a better way and provide a kind of augmented reality at some times and at some times."
Source link