News
Samsung's new tablets in Digikala
The existence of devices with large screens and high resolution has been widely welcomed by consumers in many ways, and people are still always waiting for the best tablets to enter the market. There are more things you can do with a tablet than you can use with a phone, and tablets are actually very useful in many ways. You may not have thought of different tablet applications and different tricks to use it. Here we want to briefly review some of these tricks and applications.
First of all, you should know that one of the most important things we should have in using all smartphones and tablets is a quality modem. Modems can change the speed of our internet, and especially wireless and mobile modems that have just entered the market, can be very useful and useful. for example, The latest 5g or 4g modems with the first One of these is that you can buy it from the high-speed mobile Internet on a regular basis and do not have interruption and connection to the Internet.
1. Horizontal grip of the tablet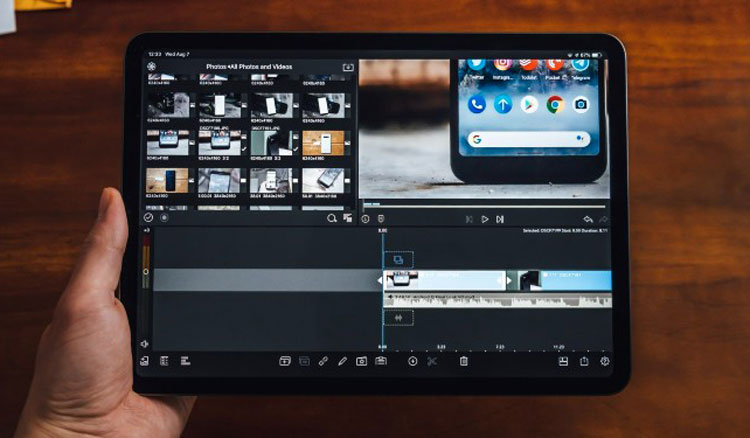 Tablets are like large rectangles made from phones and slightly larger. In fact, tablets are the same big phone, and one thing you should know about them is that these large phones are designed for horizontal use. In many new models, we see that the tablet's selfie camera is not placed horizontally at the top of the rectangle, and only if we hold the tablet horizontally, the selfie camera is in the middle.
In fact, in many ways this type of design is very practical. For example, when you want to take a photo, it is much easier to hold the tablet horizontally in your hand and it prevents the tablet from falling. In fact, the tablet's heavier weight than the phone makes it easier to drop the tablet when you want to use the selfie camera; Therefore, placing the selfie camera in landscape mode is a smart practice for tablets.
۲. Use both hands when playing
Gamers always consider having a gamepad to be an important part of playing, and the lack of a gamepad may be a little difficult for them. Tablets are suitable for gamers in that they are designed in such a way that both hands of the gamer are placed horizontally in the corners of the tablet and give the gamer the feeling of holding a game handle. If you are a professional team, you will probably need a new generation tablet.
one of The latest models of Samsung tablets Recently introduced is the Galaxy Tab s 7 Plus, which is a very practical and high-quality device with a professional design for gamers. This tablet does not get hot while playing and does not make your hands sweat. Another feature of this tablet is the ability to charge quickly, and keeping the battery charge of this tablet is very suitable for someone who wants to use it constantly.
3. Applied pens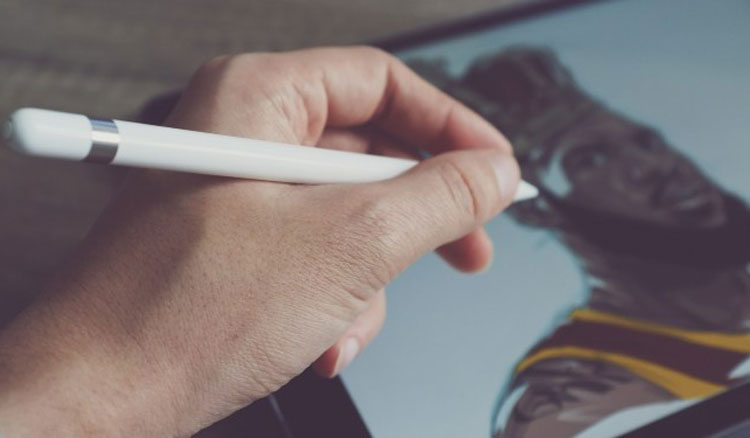 Using smart pens on Samsung tablets may not seem practical; But these tablets are designed to be suitable for design and play, and especially for those who need a pen to edit photos or design clothes, it is a very practical tool.
Tablet pens, and especially Samsung tablet pens, are designed so that you can easily take full advantage of all the features of one application in photo editing or costume design applications, and the limitations you have not experienced in the past to use these applications.
These pens give you exactly the feeling of holding a pencil; Therefore, this new technology can be a good alternative to the use of pencils and paper to save on the use of these resources and cut down less trees.
4. Small mobile computer
If you did not know, we have to tell you that the tablet you have and you want to know about its tricks is a small computer. In fact, you can only bring a computer with you by adding a small foldable keyboard and a wireless mouse. The tablet weighs about 500 grams, and instead of carrying a laptop that weighs a lot, you can use your tablet and do things with it in different situations.
5. Professional book reader
There are many people who use the tablet as a mobile book. Apart from the cost of paper books, they damage the environment and cause many trees to be cut down. Digital books available in book-related and book-reading applications are a great alternative to paper books. In fact, with the advent of the digital age, paper books have become increasingly obsolete. For this reason, we suggest using a tablet instead of a paper book.
The screen of the tablet is large and will not hurt your eyes to read a book. You can also change the background color of your digital book using various applications or even adjust the font to your liking. Reader apps let you feel like you're reading a paper book, and everything is designed to look exactly like a book.
6. Photography tricks
You can also take a lot of professional photos with a tablet that has the desired camera quality. All you have to do is learn the different methods of photography well with a simple search. In fact, tablets allow you to see more open space than what is in front of you, and the tablet's large screen looks very useful in this regard.
We hope these tricks have helped you make better use of your tablet. To Learn photography tricks with your phone and tablet See this link.
Source link