News
Samsung patents convertible laptop with detachable foldable display
It is no secret that Samsung is considering different shapes for its revolutionary clamshell displays. The company unveiled several new concepts based on folding screen technology at CES 2022, including a foldable laptop, multiple dual folders and a slider.
According to Samobile, the products that Samsung showed at CES seem to represent only part of the company's ideas for folding display technology. The South Korean tech giant has other bizarre plans in mind, one of which has recently been approved and published by the World Intellectual Property Organization (WIPO).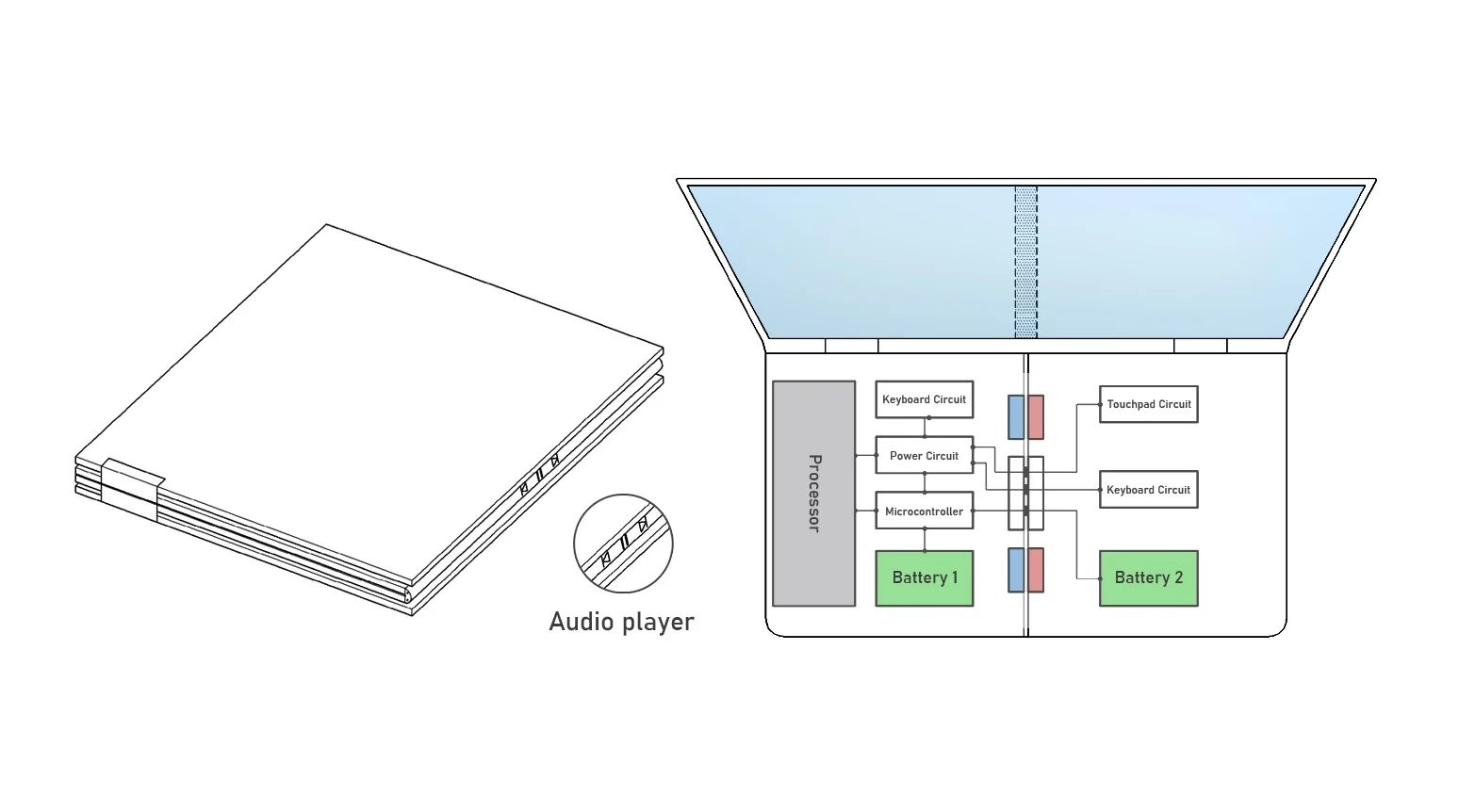 WIPO documents show a folding electronic device designed by Samsung. This laptop looks like a convertible notebook with a detachable display; The only difference is that Samsung's convertible laptop concept display is foldable. This device, like other convertible laptops, consists of two main parts, namely the screen and the base of the keyboard.
The unique thing about Samsung's convertible laptops is that the display is foldable and can be folded in half. The aspect ratio of the upper half of the device, ie the folding screen, is normal when opened and is connected to the lower half through several hinges. Interestingly, even the lower half of the device can be divided into two parts, in each half of which there is a battery and special input circuits. Of course, only half of the bottom of this laptop hosts a processor and a microcontroller.
Related article:
Technically, Samsung's new convertible laptop can be folded up to four times its normal size, so the dimensions of this device will be very small when folded and very easy to carry. Of course, the top half of this product can always be used as a large foldable tablet without a physical keyboard.
There is no guarantee that this folding machine will be available as a final product because WIPO applications do not always lead to the production of a real product. However, this concept certainly gives us a better idea of ​​Samsung's vision for the future of foldable displays. The patent application was filed in July 2021, and WIPO recently approved and published it.
Source link