News
Sales of rectifier, inverter, argon, CO2 and plasma cutting machines for Orin Electric plasma
Welding jobs are used everywhere from building metal structures to underwater welding to welding oil and gas transmission pipes and repairing ships and building docks and …. Although for high quality welding of various metals, the welder must have sufficient skills and experience, but it is very important to use the best welding equipment and tools, among which the welding machine is the most important tool. By buying the best Welding machine In addition to increasing the welding quality, you will reduce the welding time, you will reduce the welding defects, so you can buy Orin Electric welding machines.
How to weld metals and non-metals
During the welding process, two metals and non-metals are joined together in two melted and solid states, each of which has its own advantages. In the melting process, the heat must reach the base metal to melt the metal and fill the pool with fillers such as welding wire and welding electrode to connect metals and non-metals, while in the solid state, the connection is made by applying heat and pressure. .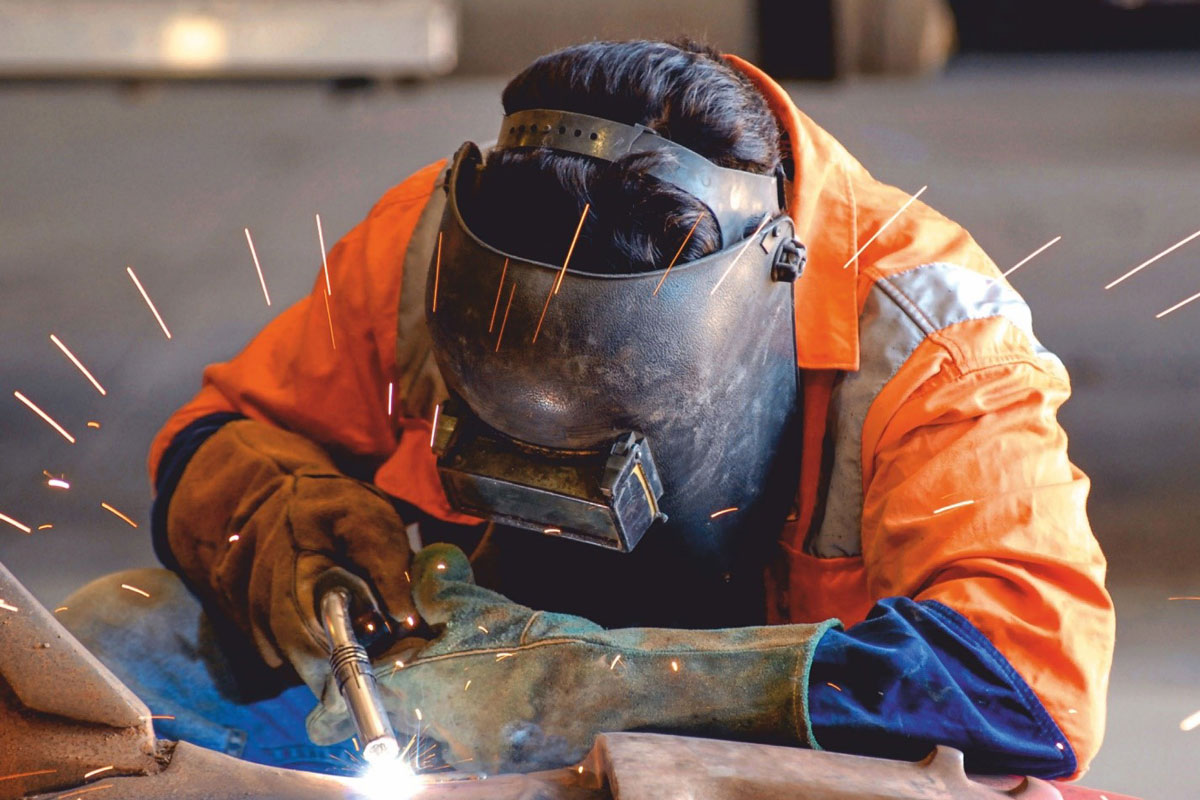 Types of welding methods
In order to permanently connect metals and non-metals, temperature and heat must be given to the base metals to be melted using a welding machine to be melted and then filled with pond filler material called welding pass. The most common method for metal welding is called electric arc welding, which is called electric welding, but there are various other methods that occur with a variety of argon and CO2 bonds.
Application of welding machine
The most important tool for welding metals and non-metals is the welding machine, which uses it and connects to electricity or power supply to cause heat or heat to be applied to metals, and by connecting the connection pliers and welding pliers causes the joint to be welded. Became metals.
Inverter Welding Machine Buying Guide
Inverter technology has made the weight and dimensions of the welding machine much smaller today than the old models and it can be easily portable and at the same time it can be worked with the highest production capacity. When buying an inverter welding machine, in addition to the price, you should pay attention to items such as work cycle, power consumption, etc.
Type of part, thickness, welding penetration and welding method
Duty cycle or work cycle
Device weight
The price of the device
Advantages of inverter welding machine
Old welding machines, due to their heavy weight and also the high heat they generated, made it impossible to use the maximum power output and also needed a strong power supply to work, however, today, by buying the best inverter welding machine, You will have a device with light weight and small dimensions and use its maximum power and easily connect it to the mains.
Has a high efficiency of up to 90%.
It consumes very little electricity compared to older welding machines.
You can easily adjust the welding machine and by using different welding volumes, you can increase the quality and reduce welding defects.
Due to its dual insulation as well as its powerful fuse, welding safety with them is high.
You can easily weld with any coated electrode.
Despite the Arc-Force feature

In the inverter welding machine, you can easily reduce the power supply even for a short time, which prevents the electrodes from sticking to the work surface.
Buy all kinds of inverter welding machines from Orin Electric factory
Orin Electric factory, under the management of Mr. Saeed Ghodrati, has been operating in the field of production of various welding and cutting machines since 1991, which is one of the best welding machine factories in Iran today. You can use all kinds of SMAW rectifier welding machines And submerged arc welding machine SAW And Tig and Argon welding Buy GTAW from here by getting the following phone numbers or site address at factory direct price and cheaper than the market.
www.avrin-electric.com
Contacts
Factory sales: 09121260142 and 09121574771
Factory phone: 08633573221
WhatsApp: 09123766832
Factory address: Arak, 18 km of Farmahin road, Abakabad industrial town, plot G95
Head Office Address: No. 154, Venus Tower, 8th Floor, Unit 15, Mulla Sadra St., Tehran
Advantages of buying an inverter welding machine from Orin Electric
after sales services
Because it is an Iranian brand, it can be found faster if its parts are damaged.
Cheap prices compared to foreign brands
Given that you buy directly from the factory, its price is definitely cheaper than the market.
Source link