News
Ryzen 9 6900HX specifications revealed; 8 Zen 3 cores, 6nm lithography and Radeon 680M integrated graphics
Various sources have so far published many details about Rembrandt chips, especially the Ryzen 9 6900HX, which is supposed to be one of the fastest chips in this series.
According to wccftech, the Ryzen 9 6900HX chip will have eight cores and 16 processing threads. These cores will be based on the Zen 3 + architecture with 6-nanometer TSMC lithography, which is an enhanced version of Zen 3 and offers more processing power while being more stable. The L3 cache will have a capacity of 16 MB and the L2 cache will have a capacity of 4 MB. Also from technology 3D V-Cache will not be news for laptops for generations to come.
In terms of clock speed, the maximum boost frequency for the new chip is set at 4.6 GHz, which is equal to the Ryzen 9 5900HX; But the power consumption of the Ryzen 9 6900HX is expected to be lower. The chip also supports DDR5-4800 RAMs on laptops, which we know offer extremely fast bandwidth compared to DDR4.
Graphic section Ryzen 9 6900HX Experiences significant upgrades; Because AMD will use RDNA 2 cores in the GPU, and while we do not know how many computing units (CUs) will be used in the new chip, we know that the red team has decided to change the naming of its integrated RNA graphics.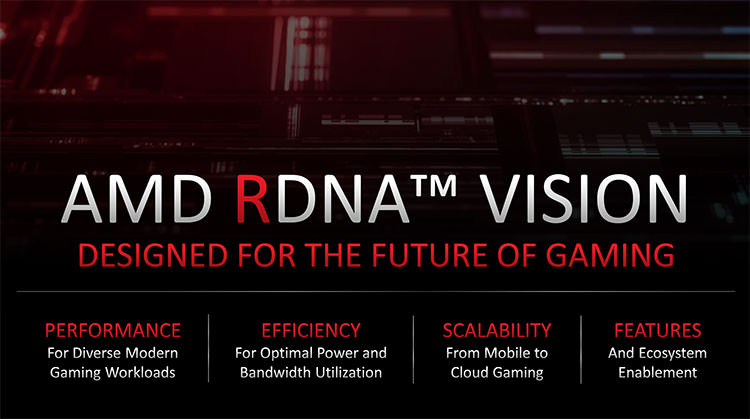 AMD starting from the series Rembrandt will use Radeon 6 ** M naming, and for the Ryzen 9 6900HX chip, it will use Radeon 680M graphics. Support for DDR5 plays an important role in seamless graphics, as RDNA 2 requires a lot of bandwidth, and the new DDR5 standard will help here.
Related article:
Since AMD's new flagship chip is set to target high-end notebooks, it is said that most of the target devices will likely be powered by Nvidia's top GPUs, such as the GeForce RTX 3070 Ti 8GB and the RTX 3080 Ti with 6GB of RAM. It has already been revealed in some revelations that some of Asus' future gaming products, such as the ROG Zephyrus and ROG STRIX, use the Ryzen 9 6900HX chip and the mentioned graphics card. However, we should expect more information on AMD's upcoming products at CES 2022.
Finally, you can see the technical specifications of the Ryzen 9 6900HX chip compared to previous generations.
Chip name
AMD Ryzen 9 6900HX
AMD Ryzen 9 5900HX
AMD Ryzen 9 4900H
Core architecture
Zen 3+
Zen 3
Zen 2
Lithography
6 nanometers
7 nanometers
7 nanometers
Cores / Strings
8/16
8/16
8/16
Maximum clock speed
4.6 GHz
4.6 GHz
4.4 GHz
Cache (L3 + L2)
20 MB
20 MB
12 MB

Memory standard supported

DDR5-4800
LPDDR5X?
DDR4-3200
LPDDR4-4266
DDR4-3200
LPDDR4-4266
GPU architecture
RDNA 2
++ Vega
+ Vega
GPU name
Radeon 680M
Radeon Vega 8
Radeon Vega 8
GPU computing units
TBC
8
8
TDP
35 to 54 watts
35 to 54 watts
35 to 54 watts
Unveiling time
The first season 2022
The first season 2021
The first season of 2020
Source link