News
Revenge of Windows Phone; Microsoft is building a game and app store to compete with Google Play
With the end of Windows Phone as a mobile operating system, Microsoft's efforts in this sector continue with the introduction of Surface tablets and applications for smartphones and the launch of Surface Duo series of Android phones. However, the current strange duopoly of Android and iOS in the space of smartphone apps and games has almost eliminated competition in this sector, and developers and consumers are forced to follow the pricing policies of Google and Apple, which in most cases increase their costs. has followed
In the past, Google made many attempts to remove the Windows Phone platform. The Internet search giant arbitrarily restricted access to its APIs to block Microsoft and third-party developers from creating Windows Phone versions of Android apps. At that time, the Redmonds, in cooperation with the people of Mountain View, developed a dedicated program for YouTube on Windows Phone; But some time later, the closing of related APIs by Google meant the end of native access to YouTube through devices equipped with Windows Phone.
Such anti-competitive behavior is not unique to Google and can be seen in many areas of the technology market. For example, the ARM version of Chrome browser has not been released for Windows 11 either. Also, billions of dollars in fines have been imposed on companies worldwide for anti-competitive behavior. However, Google managed to significantly influence the death of Windows Phone, thereby strengthening its monopoly on current and future low-cost smartphones. However, Microsoft may be preparing to take revenge on Google with the Xbox Mobile Store.
An end to the current bipolarity of Apple and Google in the mobile application market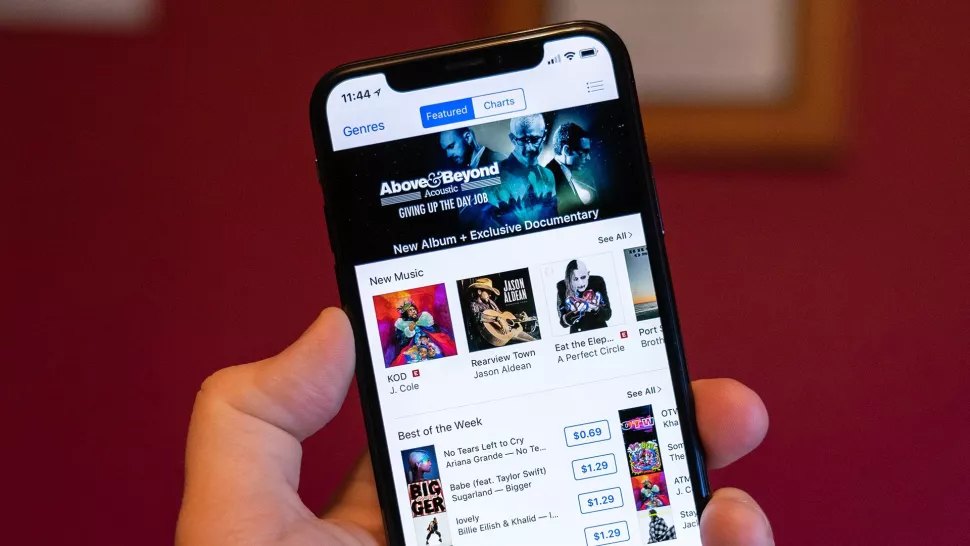 The duopoly of Google and Apple in the mobile application market has faced intense scrutiny from regulatory agencies. The UK CMA recently announced it is investigating Apple for blocking Xbox GamePass and other streaming services. Epic Games has also started a very heavy battle in the US court about the rules of the Apple App Store.
30% of the profit from the sale of third-party applications in the App Store is directly assigned to Apple, and this is despite the fact that they have no involvement in that product. Also, Apple does not allow its smartphone users to install apps or games through third-party app stores or even third-party apps without jailbreak.
Epic Games tried to circumvent Apple's rules with its flagship battle royale shooter, Fortnite. Cupertinos responded to Epic's action by banning the said game from their store. Similarly, Apple has blocked the Xbox GamePass service on the iPhone; Because it intends to lose Microsoft's valuable subscription service from the eyes of its users with these anti-competitive measures.
Meanwhile, the low-quality mobile betting game based on paying money in the App Store cannot compete with Microsoft's game platform, and Apple definitely does not want users to have the right to choose in this field; Because the winner of this competition is clear. With this action, Apple will continue to have access to the financial resources of users and developers.
Users and developers are important sources of revenue from Apple and Google app stores
Although Google has made it possible to use Xbox GamePass on its platform, the situation is not much different from that of Apple. When Epic used its payment system in Fortnite, the internet search giant removed the game from its app store. After that, Epic claimed that Google paid bribes to Activision Blizzard to discourage them from building a mobile app store, which Activision later denied.
Potentially billions of dollars in revenue are at stake in the mobile gaming battle. Titles such as Call of Duty, Minecraft, Diablo Immortal and Roblox earn considerable income due to the ease of access to smartphones on iOS and Android. However, a large part of this profit does not go to developers and manufacturers; Rather, it goes directly into the pockets of Apple and Google.
written by WindowsCentral, developers on Windows can put their titles on a variety of platforms that all compete with each other. The Microsoft Store removed apps and games from its platform a while ago, like Steam, which faced competition from Epic Games. The competition is going to continue in a way that Google and Apple don't like; But Microsoft and Epic Games and other companies are trying to eliminate these dichotomies.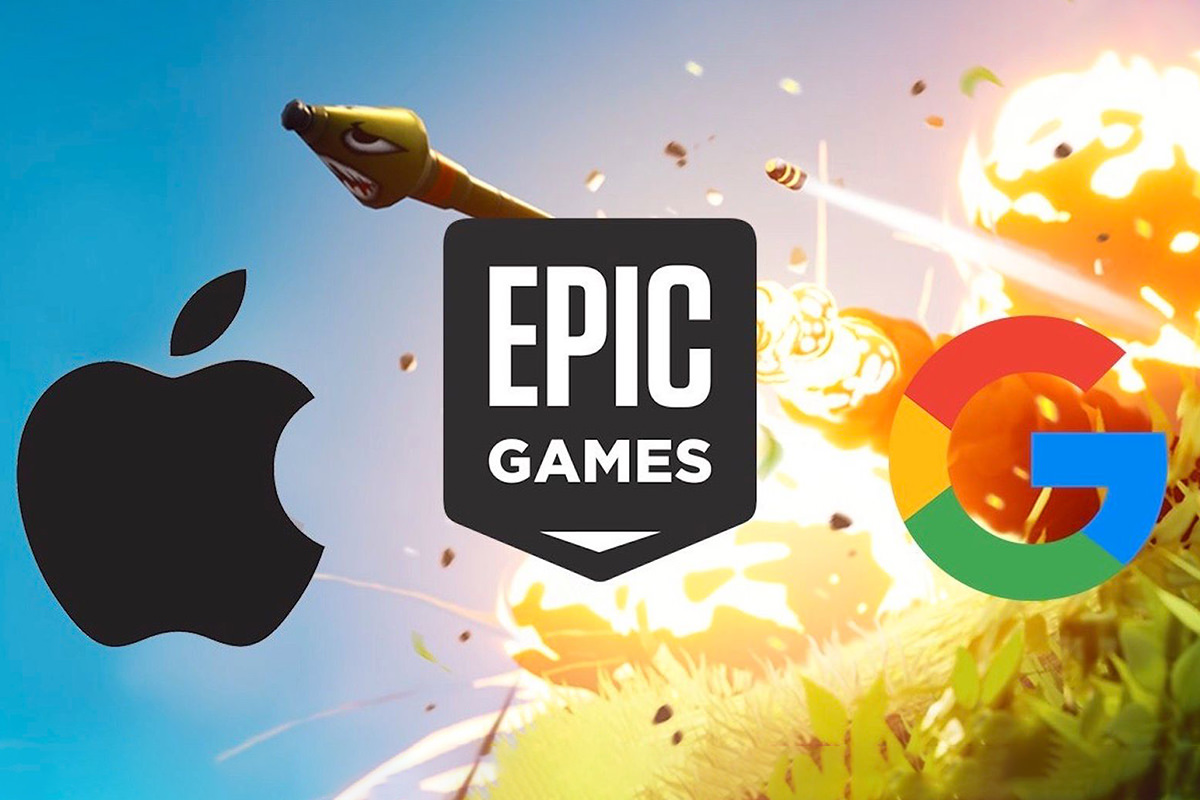 Microsoft has already developed the Android subsystem for Windows and has partnered with Amazon to offer an alternative version of the Android Store in Windows 11. Unlike iOS, this operating system is a completely open platform that allows rival stores to compete alongside Microsoft's store for free.
Google allows some Android companies to install their own store and services on their products; For this reason, Android phones are considered the best option for Windows users. For example, Samsung has the Galaxy Store, and currently, it's the only mobile app store Epic Games Fortnite is offered through; Because Samsung, like Apple and Google, does not receive a heavy commission from the publishers of games and programs.
It is possible that this store will soon become the only platform where Activision Blizzard mobile games are also available. Microsoft is looking into the potential of the Xbox Store for mobile games, according to comments it made to the UK regulatory authority (CMA). The company told the UK CMA:
Acquiring Activision improves Microsoft's ability to create a next-generation game store; A platform that will be available to users on a wide range of devices, including mobile. Relying on the existing communities of Xbox gamers, Activision will seek to expand its areas of activity. The arrival of the Xbox Store on mobile will attract gamers to the new Xbox platform.
Related article:
If Microsoft can finalize the purchase agreement of Activision Blizzard in 2023, it will be able to control the main titles of this game maker, including Call of Duty Mobile, Candy Crush, Diablo Immortal and other future games. Microsoft's Xbox Mobile Store could also become a home for Xbox GamePass; A platform that Apple has arbitrarily blocked in iOS.
It should be noted that this game platform is limited due to Google's 30% commission on Play Store in-app purchases in this store. Developers coming to Android via Xbox GamePass cannot earn any other revenue from their games other than initial payments due to Google's rules. This has left independent developers with no freedom of action and is anti-competitively preventing them from offering an alternative store on mobile.
Mobile games are very profitable, and it is possible that Microsoft will soon have a set of best-selling and very limited titles, at which time it will finally gain enough power to destroy the dominance of Apple and Google in mobile games; A future in which Microsoft and other companies with it will once again provide more control to users and developers, and mobile platforms will be forced to use more flexible Windows-like policies in their stores.
X Box; A better choice for developers
Phil Spencer, the CEO of Microsoft's gaming unit, recently stated that if Xbox can't do much in the field of mobile games, it won't be very successful. Today, many people in the world use smartphones, and you don't need to buy an Xbox or a gaming computer to play with this device, and Microsoft knows this very well. The company knows that users around the world prefer to play the games they want on the device they already have and thus save money.
As the processing power of smartphones increases and the quality of mobile games improves, the value of buying consoles decreases. Needless to say, there will always be a market for gaming consoles and gaming laptops and personal computers for gaming; But ignoring the quality of mobile games as a real solution to providing high-quality games with graphics is sheer stupidity.
In addition, the indifference of Google and Apple to the art of game making has reduced the ability of this field; Because they have adopted toxic methods such as advertising betting games, which are more profitable for them than any other solution. Traditional games have a hard time breaking through the mobile swamp, and this issue is partly due to the way Google and Apple platforms are formed.
What if there is another way? The idea of ​​a traditional video game publisher being able to offer its app store on iOS and Android is very tempting. Imagine a mobile gaming store that delegitimizes betting, gambling, and pay-to-win and instead focuses on improving the gaming experience and quality of titles.
Imagine a store that pays developers more from the sale of their products than Apple and Google. Such a platform also promotes indie games, and it seems that this is exactly what Microsoft plans to develop.
If we look at it logically, Epic Games and Samsung will probably work together. Considering that Fortnite is currently offered through Samsung's Galaxy Store and Microsoft's Xbox Cloud Gaming, and taking into account Microsoft's partnership with Samsung to integrate Redmond's services in the Android world, it seems quite evident that there is a bright future in this field, and the aforementioned companies aim to They will unite to create a new type of mobile game and app store that puts customers and developers first.
glorious revenge
For many users and game developers who are frustrated with the policies of Google and Apple in their app stores, there is nothing better than for the lawmakers to force the two tech giants to allow them to use third-party stores. Microsoft and Epic Games are promoting a separate app store on Android and iOS that offers better deals to developers and users.
Think Nintendo, Riot Games, PlayStation, Xbox GamePass, Steam, GeForce Now, and other companies are each available on the mobile platform of your choice and offer the possibility of playing games at a more affordable cost through their separate stores. Google and Apple have created a very limited market for all kinds of games and business models to ensure the success of their platforms. The time has come for the mobile platform bipolarity to end and the specter of Windows Phone to take its revenge on these two tech giants.
Source link