News
Reducing the number of smartphone cameras due to the global shortage of chips
According to a new report, interesting information has been revealed about the recent trend of smartphone brands. Apparently, smartphone companies are now planning to reduce the number of cameras in their products due to the global shortage of chips.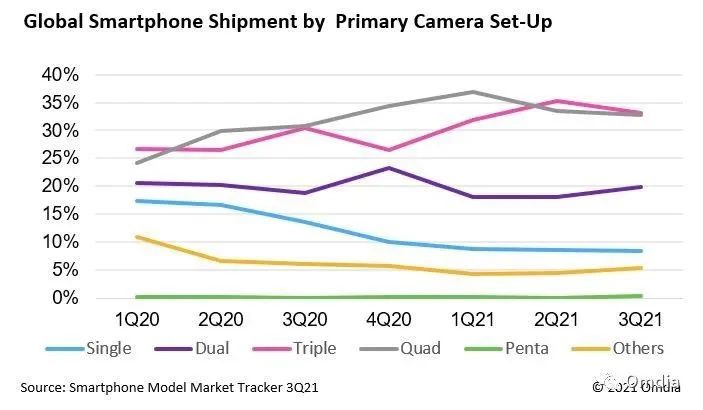 According to Gizmochana, Omedia, a well-known market research firm, has stated that smartphone makers are now using high-resolution cameras, but also using fewer cameras in their products. Omedia has published the report on the social network Weibo, and the main reason for companies to turn to this trend is the global shortage of chips; A problem that has been affecting various industries around the world for some time.
In the third quarter of this year, the number of smartphones using three main cameras has increased. In fact, the number of products equipped with three rear cameras has increased during this period, because even cheap phones under $ 150 in the United States have been launched with the triple camera system. Meanwhile, the market share of devices that use four cameras has decreased, and in the third quarter of this year, the number of these types of phones was less than three-camera phones. Another interesting point is that the share of dual-camera phones, which has been declining for some time, has increased again in the same period.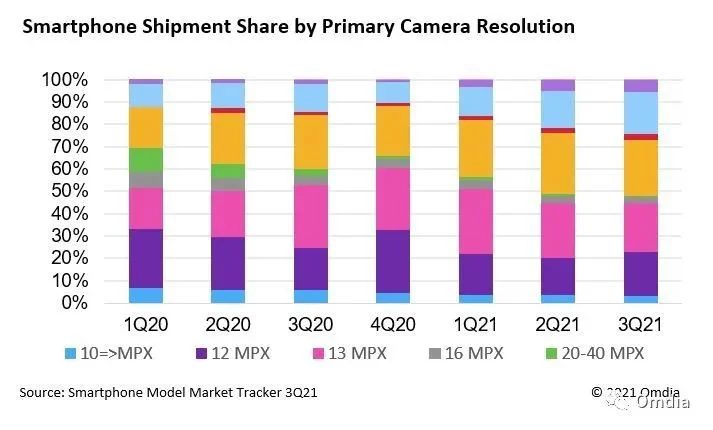 Related article:
"This trend will come at a time when various smartphone brands are looking to reduce camera-related costs, as the problem of global chip shortages has led to an increase in the initial cost of making multi-camera phones," said Omedia Chief Research Officer Josie Hong. Find. He went on to say that these companies are reducing the number of mid-range phone cameras from four to three. At present, the share of 48-megapixel cameras in the third quarter of 2021 is 25%, in addition, the share of 64-megapixel and 108-megapixel cameras in this period was 19% and 5%, respectively.
Source link