News
Production of the RTX 3090 Ti graphics card was discontinued due to hardware and BIOS problems
Nvidia unveiled the powerful RTX 3090 Ti graphics card at CES 2022, claiming that the performance of this graphics card has improved by about 12.5 percent compared to the RTX 3090 model.
Now, according to Tomshardware, Nvidia has asked its add-on partners (AIBs) to temporarily stop production of the giant graphics card. The exact nature of this request is not yet known; But according to reports on the hardware and BIOS of the RTX 3090 Ti graphics card on January 15, 1400, it is possible that Nvidia's flagship product will be released a little later than expected.
The news of the request to stop production of the RTX 3090Ti has been published without mentioning the reason, and some consider the reason for this production stop to be the reported BIOS and hardware problems; But it is not yet clear exactly what problems with the BIOS or hardware may have forced Nvidia to temporarily stop production after mass production.
Overheating is often the result of improper cooling or overvoltage, poor or poor component selection, problems with select programs, and incompatibility with specific hardware. They will throw.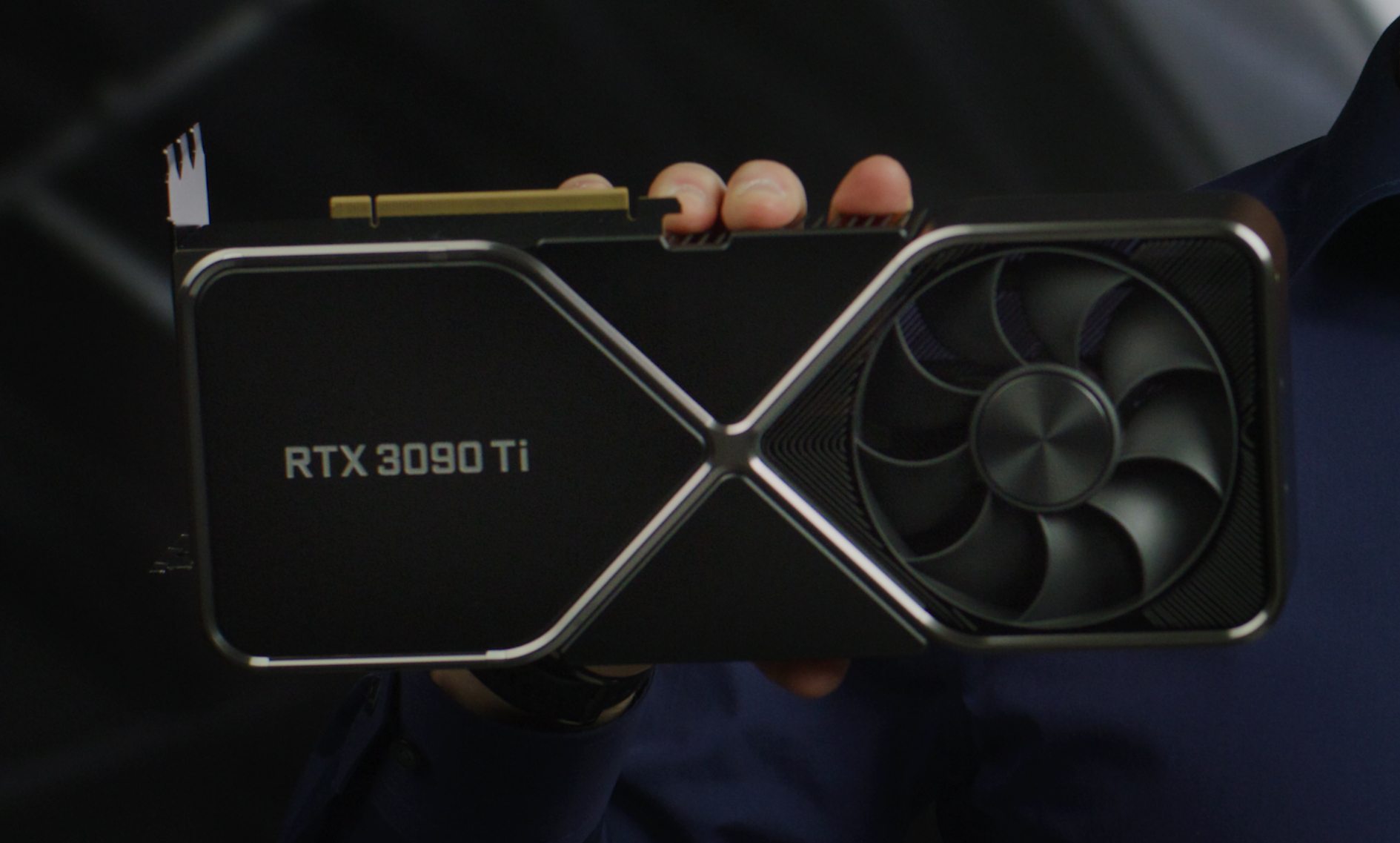 Nvidia has never officially announced the release date of the RTX 3090Ti and has only announced that it will release more information in late January 2022.
Related article:
The company did not even disclose the true specifications of its giant graphics card at the time of its introduction, only announcing that the RTX 3090Ti with 24GB of GDDR6X video memory at 21 GHz, 40 teraflops of shading operation, 78 teraflops of operation Traflops use tensor operations (artificial intelligence).
With such specifications, it can be boldly said that this graphics card will be one of the best and, of course, most expensive graphics cards in the world at the time of its release. According to unofficial information, the RTX 3090 Ti uses a fully active GA102 GPU with 10,752 CUDA cores and 112 texture mapping units, 84 rendering and 336 beam tracking cores.
Initially, unofficial sources announced the release date of the Nvidia flagship graphics card as January 27 (February 27, 1400); But now, according to new information, it seems that there is still a long way to go before this product is seen in the market.
Source link