News
Oppo's "auxiliary reality" glasses take us a few steps closer to the realization of science fiction
As always, at the annual INNO Day event, Oppo unveiled its latest smart glasses, the Oppo Air Glass, which takes science fiction dreams a few steps closer to reality. Airglass is actually a metal lens that is placed on a special spectacle frame and with the help of a very small projector, displays various information in front of the user's eyes.
The Chinese have introduced airglass as an "auxiliary reality" (aR) product that is different from augmented reality and works like Google Glass. In augmented reality, like Pokémon Go, 3D images are placed in the real world to create the feeling that they are really close to us. In auxiliary reality, however, two-dimensional data is displayed in front of the user's eyes; Similar to the glasses that the character Norman Jiden In Heavy Rain, he solved murder cases with it.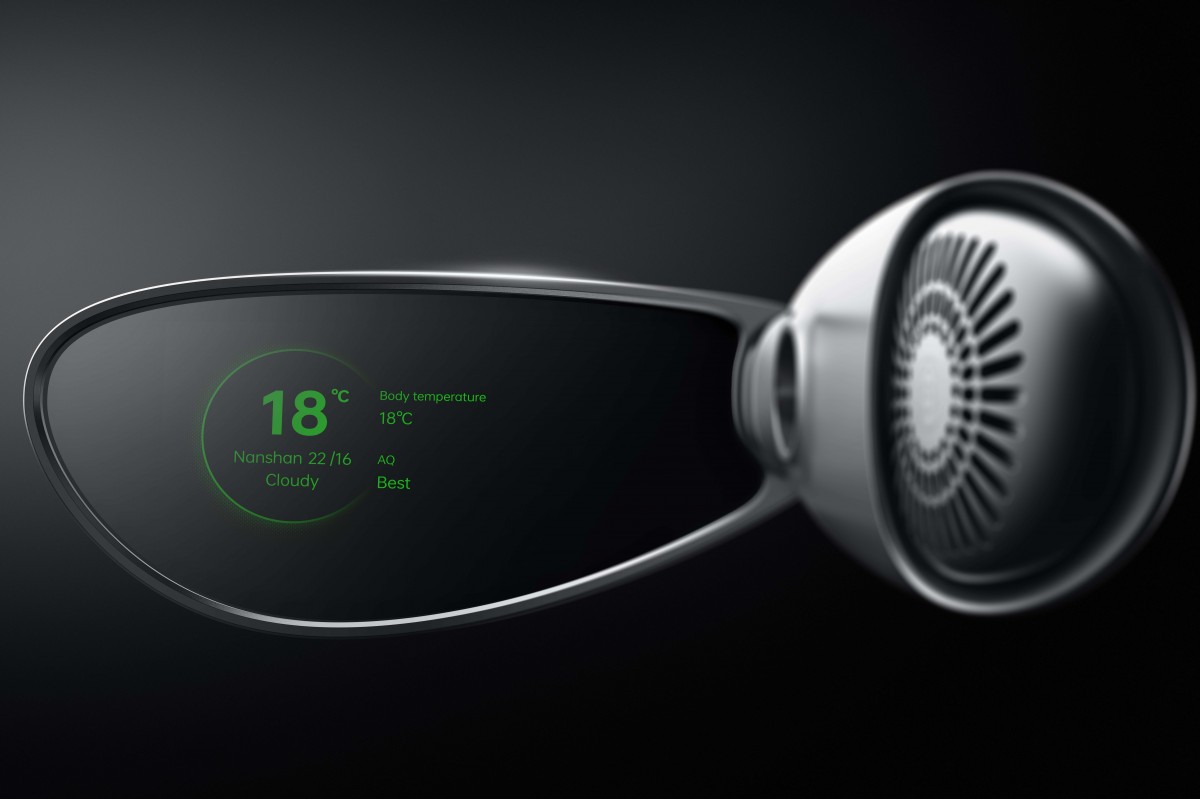 Airless Oppo uses Qualcomm's Snapdragon 4100 processor and weighs 30 grams. According to Oppo, the battery of these glasses lasts for 3 hours in continuous use mode and up to 40 hours in standby mode. Airglass is available in two sizes with two frame designs in silver and black. There is also a magnetic port inside the glasses frame that allows it to be connected to ordinary lenses.
The airless waveguide display uses a very small projector equipped with micro LED technology that reaches a brightness level of 3 million nits; However, according to Oppo, the actual brightness of this projector will be up to 1400 nits in normal conditions.
Related article:
These glasses can be controlled by touch, sound, hand movements, head and also through Smart Glass application which is available in all Oppo phones based on ColorOS 11 operating system or newer.
Uses of airglass also include display of notifications and routing, weather, calendar, health and teleprometer, the latter of which is especially useful for reporters and presenters. The glasses also have the ability to translate simultaneously, which at the time of release only supports translation from Mandarin Chinese to English and vice versa, and in the future, Mandarin translation into Japanese and Korean will be added.
The display of these glasses is monochrome and only supports two modes of 16 or 256 degrees of gray; As a result, there is no news of displaying color images in these glasses. In addition, airless glass is unlikely to be a full-fledged general purpose product. According to Oppo, the product will be available in limited quantities in the first quarter of 2022 and will only be available in Chinese markets at launch. However, the supply of such products is the realization of dreams that until ten years ago we could only see examples of in science fiction.
Source link