News
OppoPad tablet with Snapdragon 870 and 6 GB of RAM was listed in Geekbench
Rumors about the Oppo tablet spread in the second half of 2021, and now newer evidence shows that we are close to unveiling the said tablet. The latest report shows that OppoPad supports 33 watt fast charging while receiving 3C certification. The future Oppo tablet (OPD2101) has now been spotted in the Geekbench 4 database, according to GSAMArena.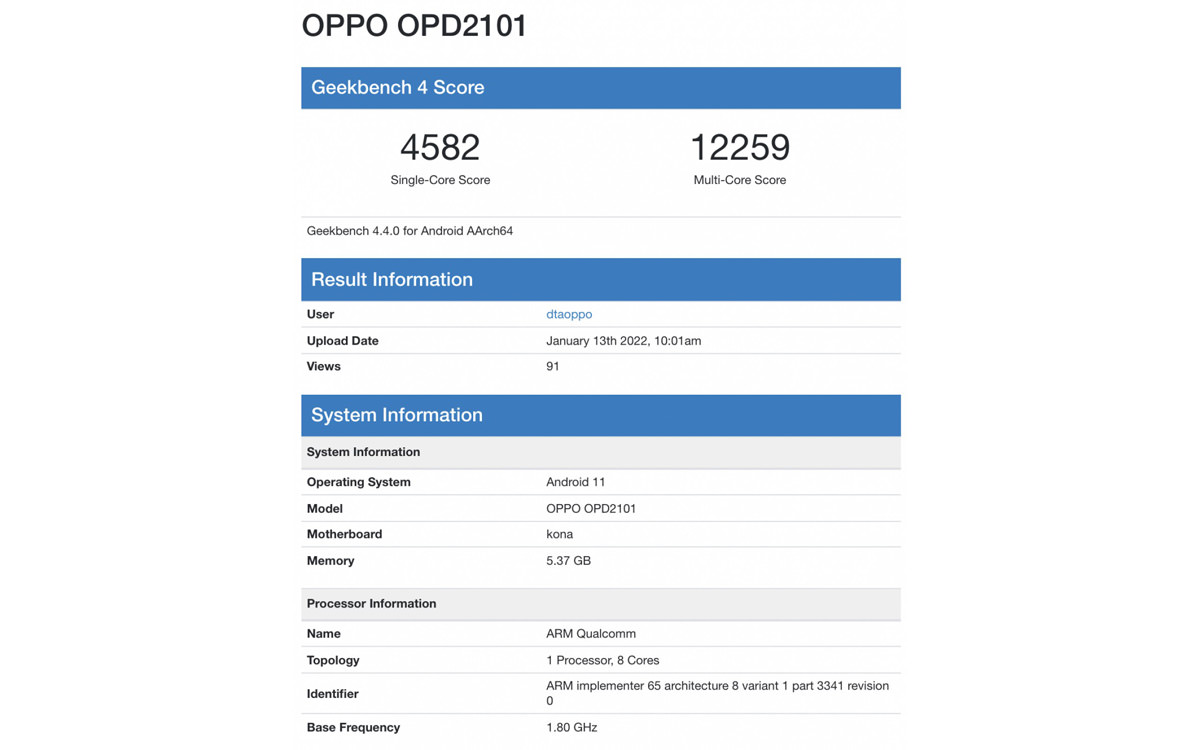 The criteria in the Geekbench list include the same as the 3C certification model number. According to the Geekbench benchmark, the tablet will be equipped with Android 11 and 6 GB of RAM. In addition, the "kona" code and clock speed of up to 3.19 GHz are mentioned, which shows that the new Oppo tablet is powered by the Snapdragon 870 chip.
Related article:
According to previous rumors, the OppoPad comes with an 11-inch LCD display (2560 x 1600 pixels), 120Hz refresh rate, a dual camera with a 13-megapixel main camera, an 8-megapixel secondary camera and 256GB of storage. It is also said to be powered by a 8080 mAh battery.
Source link