News
Online office WordPress plugin with secure call capability
How do I hide my number? The secure call feature helps you to hide the caller ID and call anonymously. Secure or anonymous calls can normally be found on medical advice websites, online offices or online taxi apps.
What is a secure call? Secure call applications
The best way to hide a caller's phone number is to use a secure call. When making a secure call, a call is made to the first number, and if the first number is answered, a call to the second number is made. Thus, both numbers have the possibility of a telephone conversation; But their number is not disclosed and is hidden, and instead of the contact number of the parties, the interface number is displayed. Many businesses use secure calling; Including:
Medical counseling websites and applications
Online lawyer websites and applications
Internet taxi websites and applications
Online office websites and applications
The goal of all these businesses is to keep their contact numbers secret from the other party. In addition to keeping the contact number secret, Secure Call also helps you calculate the call amount and cost of the call.
Secure web call service
Secure call web service is generally used because of the ease of use of secure calling. Usually different web services are used in websites and applications, which is also called API. Creating a secure call service can be costly; But with a secure web hosting service, you will pay the lowest price and you can quickly reach the marketing and sales of your product.
Secure web call service Allows you to add a secure contact to your website or app by providing a simple API code. With Calm May's secure web service, you can easily add a secure call feature to your website or app in less than an hour.
Call Safe API
Developers are very interested in APIs; Because using the API, they can add more features to their application; Such as sending SMS or sending voice calls and secure calls. You can add a secure call to your software using the Call Safe call API feature. The Calm Call Secure API allows you to connect the two sides of a call and also play a welcome message.
Additionally, you can specify the call duration using the Call Secure Call API, and your call is automatically disconnected when the call time ends. This way, you can also charge for each call. This feature is used extensively by telephone medical counseling websites, such as online clinics, and they charge for counseling before the consultation begins, and the consultation is automatically terminated after the specified time has elapsed.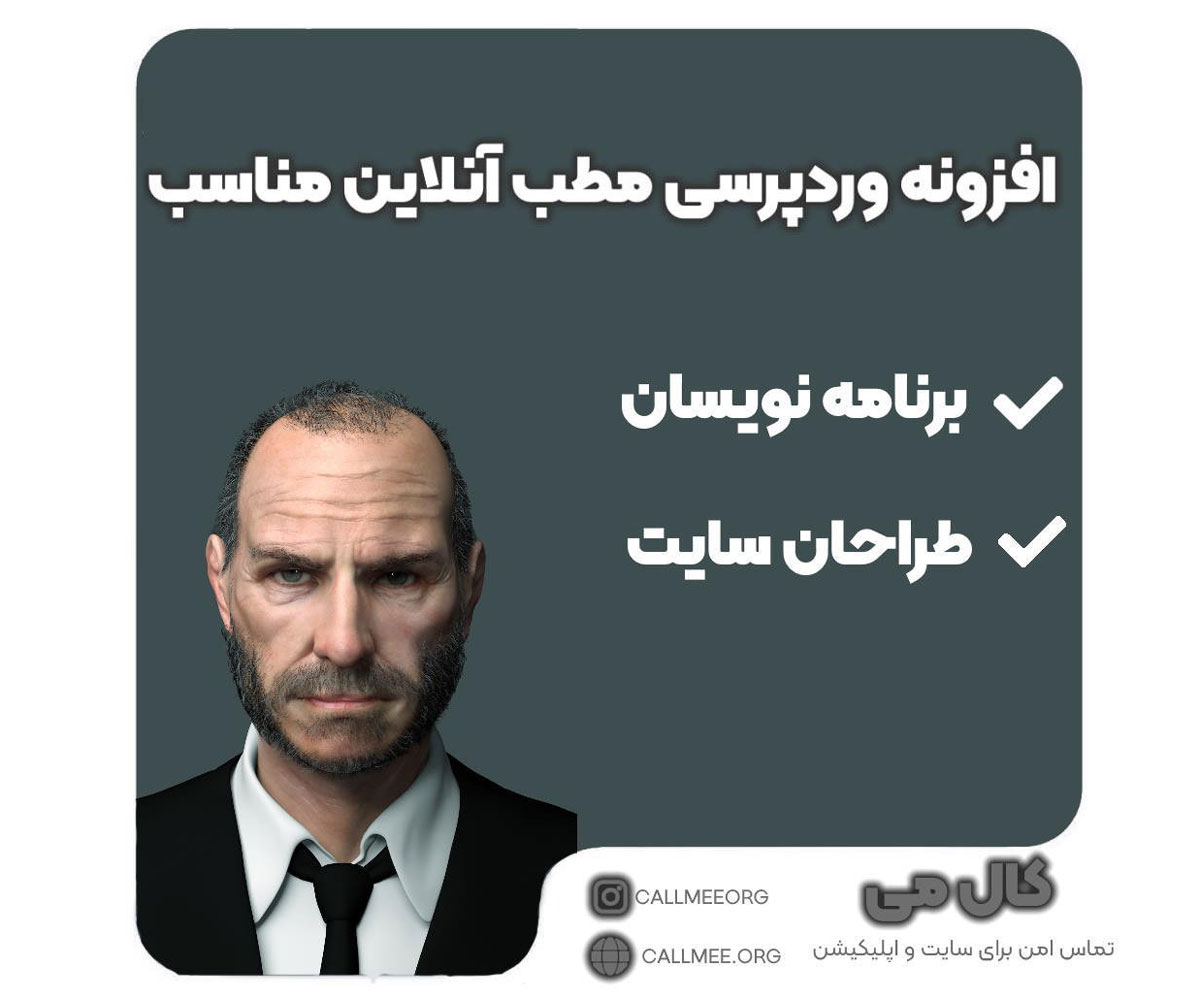 WordPress Plugin Safe Call Cal
Call May system has designed a secure WordPress plugin with the aim of facilitating WordPress projects. With WordPress Secure Call Plugin, your website will be turned into a telephone consultation system. This way, you will no longer need to code your WordPress website.
Web Designers and WordPress Online Office Developers Implement Medical Consulting Website Designs Using the WordPress Secure Calling Plugin. Therefore, with the lowest cost of coding and only using the secure WordPress plugin, your WordPress website will be ready for medical advice. In the following, we will explain an example of an online office WordPress project.
Online Office WordPress Plugin
Suppose you want to have an online office WordPress website. The online office helps you to provide counseling and payment to your clients. Your client will schedule a consultation on the website and pay for the consultation. The consultation starts and ends on time.
If your employer has a request for a telephone consultation website, you can first install WordPress and configure the Buckley scheduling plugin on it. This way, the cost of the consultation will be credited to your account before you start the consultation. Finally, install the Online Office WordPress plugin, which is free by default and has been provided for free by the Call May system for one month.
With the WordPress plugin of Calmey online office, the ability of safe contact is added to your website. The consultation starts on time and ends automatically. Among the features of the WordPress Online Office plugin are:
No need for programming
No need for hardware
Free installation and one month free plugin
Ease of installation and configuration
WordPress Plugin Secure Call Ready
If you have a WordPress website or want to have a telephone consultation system for yourself, you can Get a free WordPress plugin with a free one-month professional service from Cal Online Office Do.
Source link