News
Omnivision has introduced its first 200-megapixel mobile camera
Omnivision unveiled its latest achievements at CES 2022, which will be used in the next generation of smartphones, webcams, virtual reality headsets and other devices.
According to Digital Trends, perhaps the most notable product introduced by Omnivision is the company's new camera called OVBOB, which has been developed specifically for smartphones. The camera is 200 megapixels and Omnivision has made the smallest pixels in the world to produce it, each measuring only 0.61 microns. The company has used a 16-cell color filter array to enhance the preview and video quality, as well as a 100% four-phase detection system to improve integrated autofocus performance.
The first batch of smartphones with a 200-megapixel Omnivision camera is expected to be released in 2022, although we do not yet know which companies will use the new camera in their products. In an interview with Digital Trends, Omnivision announced that the company's 200-megapixel camera is intended for flagship devices, so it can be predicted that this camera will be used in all the next high-end smartphones in the market, including Samsung, Xiaomi, Sweater, Huawei, Motorola. To be used.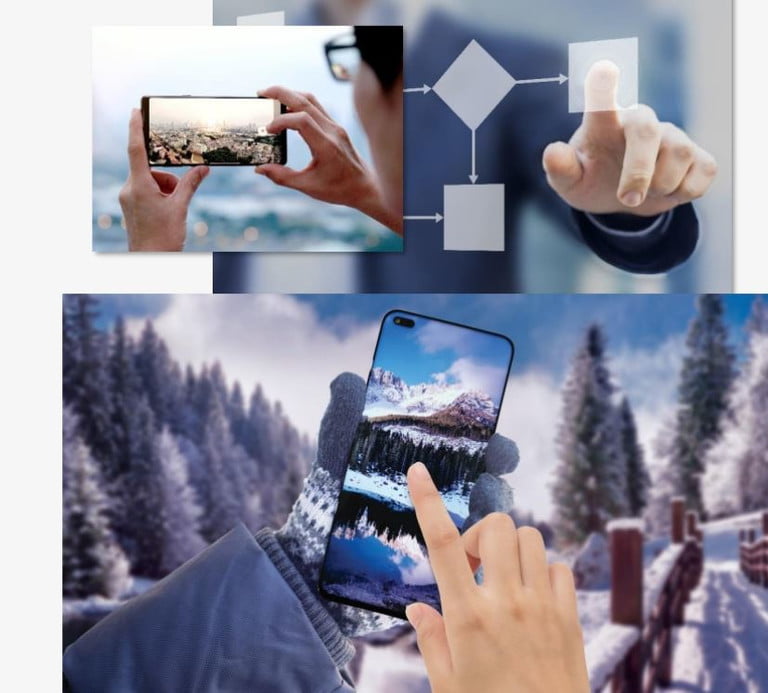 Omnivision is also developing new and improved display technology. The company is developing the TD4377 touch driver, which improves the response rate of touch commands at 1080p and the refresh rate of 144Hz. The TD4377 driver seems to have a lower latency rate for understanding touch commands than other display-specific interfaces.
Better quality webcam and virtual reality headsets
Another interesting camera introduced by Omnivision is the OV02C webcam, which is actually the first 1.7-inch 2-megapixel camera to record Full HD video. Due to the small size of the OV02C, this camera can be used in very small spaces such as the very thin frames of modern laptops; In this way, while maintaining the low thickness of new laptops, the relatively high quality of this webcam can be used. Dell has announced that it will use this camera in the next generation of Latitude laptops, especially the Latitude 5000, 7000 and 9000. Hopefully, this camera will end up with relatively low quality and low-end laptops.
The OCOTA is the first fully integrated Rear Light Sensor (BSI) eye tracking camera to be used in the VR area. This camera is currently the smallest eye-tracking camera module in the world. Omnivision has partnered with Tobii, one of the leading companies in eye tracking technology, to develop OCOTA. This camera will bring great implications for virtual reality as well as augmented reality and augmented reality applications.
Improving smart homes
Omnivisian has also unveiled other products, including the company's new security camera; Developed in collaboration with Ajax Systems, the camera uses a very low-power HDR sensor designed for low light conditions, high boot speed and a high degree of independence for use in remote areas. Omnivisian has also designed new cameras for use in cars that can be used for wide-angle vision, electronic mirrors and driver behavior monitoring.
Related article:
The bottom line is that Omnivisian has pushed the boundaries of electronic imaging to add new and unprecedented capabilities to a wide range of devices. Thus, it can be said that the company's products will be used in many aspects of our digital life.
Source link