News
Of the 5,989 government offices, 161 have been almost completely electronic so far
The Secretary of the Executive Council of Information Technology in the press conference of the eighth e-government evaluation period announced that e-government has achieved 40% so far and 60% of services are still in the maze of traditional organizations and procedures. به‌گفت‌ی Reza Bagheri, The conflict of interests and the golden signatures and the traditional structure have made e-government not yet realized.
According to Zomit, Bagheri-Asl stated that in this evaluation period, out of 5,989 government services, only 161 services have been almost completely (more than 90%) electronic and have made people feel electronic. However, a service or organization that is fully electronic has not yet been realized in our country.
According to Bagheri-Asl, the next stage after the relative realization of e-government is to enter the smartening phase; That is, instead of looking for people To make services electronic, organizations require people to receive their services electronically. He added that 161 services could now enter this phase.
The top government agencies out of 163 organizations include the Ministry of Cooperatives, e-Commerce Development Center, Central Insurance, Technology Organization, Regulatory Organization and Radio Communications, Hajj and Pilgrimage Organization, Martyr Foundation, National Standard Organization, Ministry of Economy and Finance, and Communication Research Institute. Have been information technology. This evaluation is done every three or six months.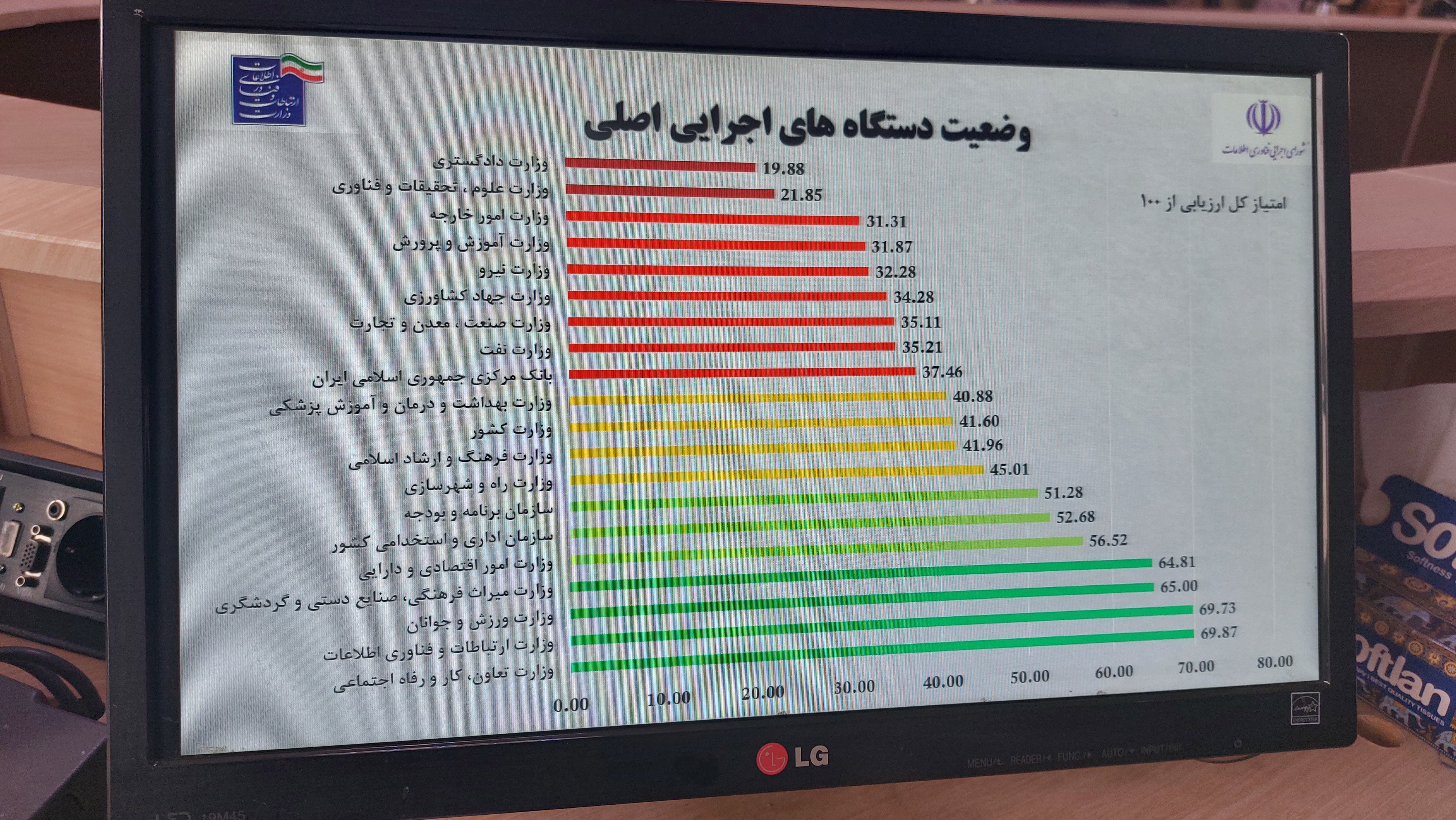 Most of the 3,309 government services, more than 0 to 50 percent, 325 services between 75 and 90 percent, 1,913 services between 50 and 75 percent, and 260 services are not electronic at all. The e-government assessment was conducted with a political priority model that includes four areas:
User-centric government

Transparent government

Integrated government

Participatory government
Bagheri-Asl stated that each of these areas has been achieved by 40, 25, 25 and 10 percent, respectively. The most categorized e-services are in the priority areas related to health and then education, welfare and social support, work and employment, environment and justice. However, this good practice has not led these organizations to provide adequate services to vulnerable groups. For example, in the chart below, we see that the quality of services provided by the Ministry of Cooperatives to people living in poverty is much lower than its percentage of electronicization.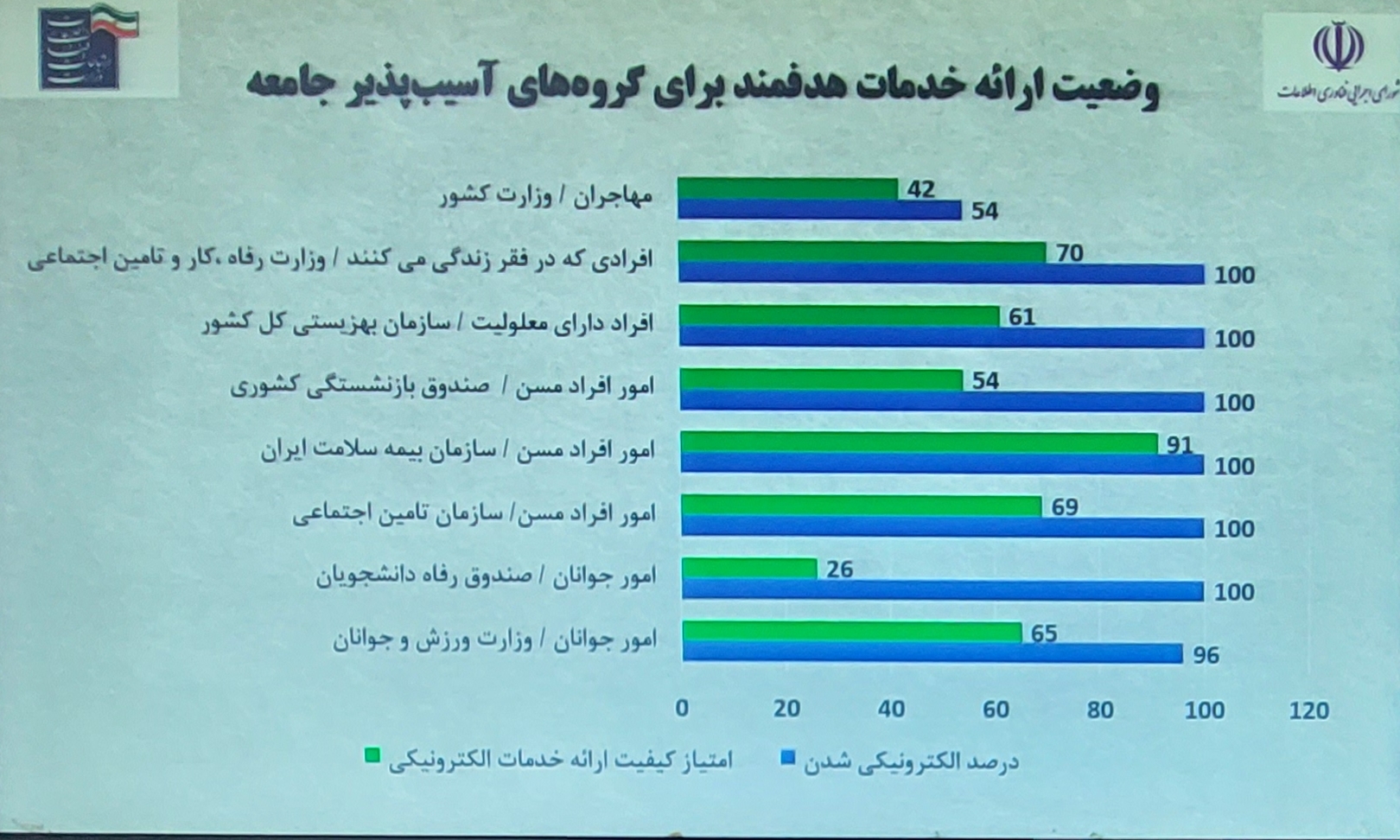 In the following, you will see the status of some popular services, such as applying for a birth certificate, applying for a building permit, applying for a business license, and applying for a driver's license in terms of service quality and the number of service providers and agencies in charge.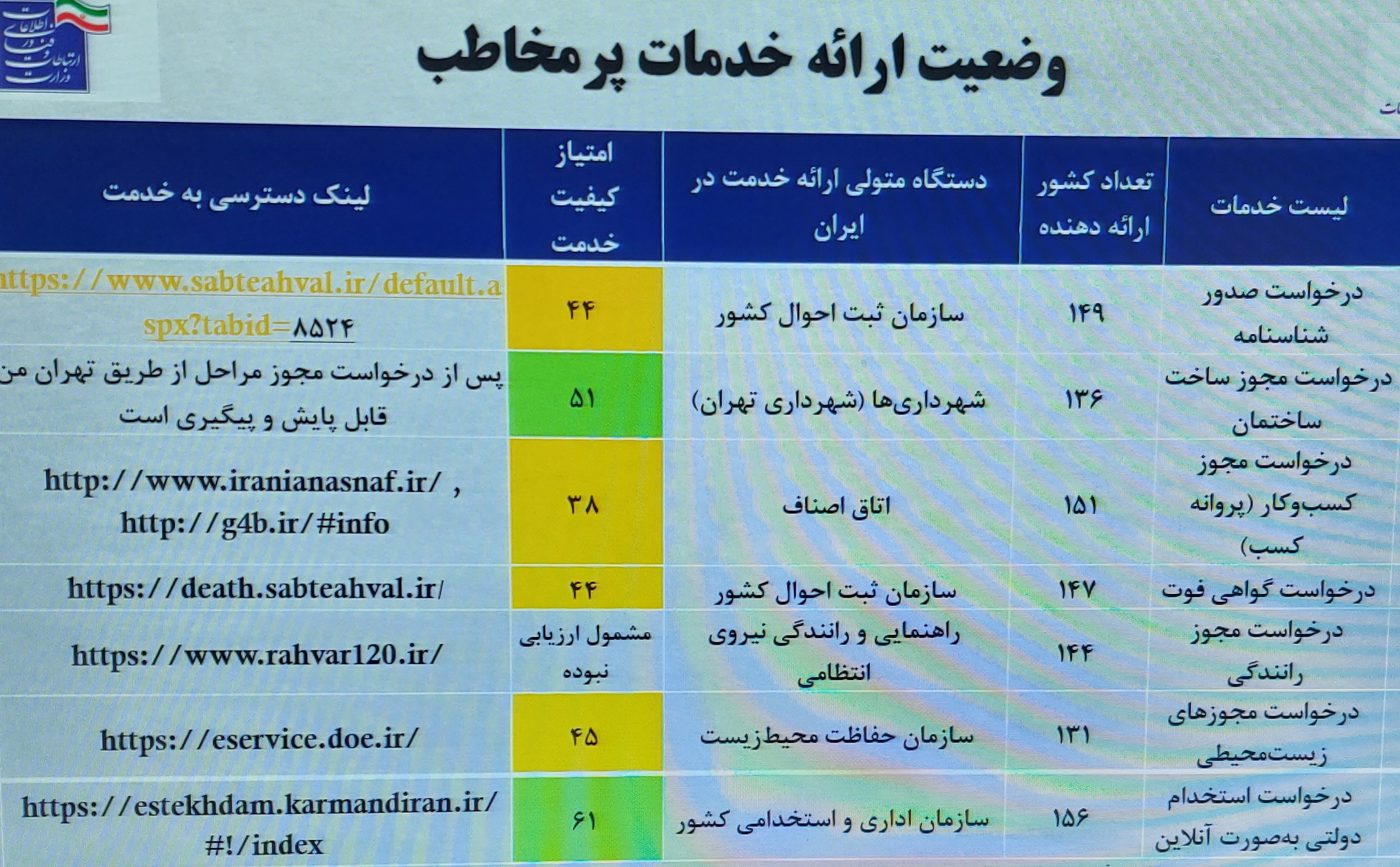 The list goes on and on, such as applying for property sales, applying for a marriage certificate, applying for a national card, applying for a visa, and paying fines: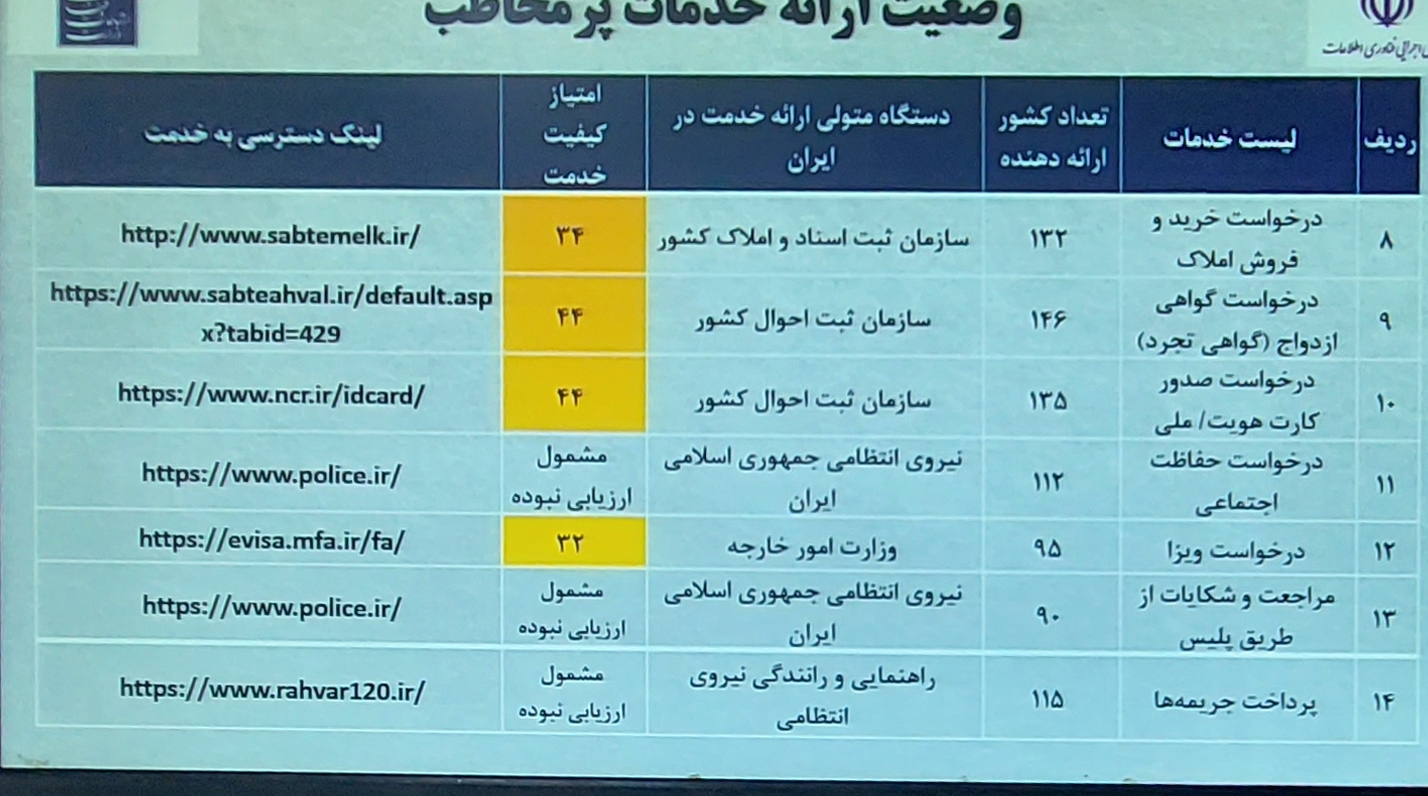 Bagheri-Asl stated that Iran's ranking in the e-government indexes in the world rankings has reached 65% in 2020, which gives it a 89th place among 193 countries in the world. Explaining why the council does not have the leverage to persuade devices to implement e-government, he said e-government has no executive guarantees and that the services now provided are solely the result of the devices' cooperation.
However, the secretary of the Executive Council of Information Technology announced that the council is interacting with the parliament to pursue this issue under one of the cases of national data and information design (sustainability) and if the plan is approved, non-cooperation of devices in providing data for electronic services will be a crime. .
Source link