News
Nvidia uses an Intel processor in the DGX H100 AI system
Earlier at the GTC 2022 technology event, Nvidia simply announced that its processor was x86 when it introduced the DGX H100; But now Jensen HuangNvidia CEO, at the BofA Securities 2022 technology conference, confirmed that the DGX H100 system uses the Sapphire Rapids Xeon series processor. Jensen says:
Related articles:
We have bought many x86 processors and are working closely with companies such as Intel and AMD. Due to the low performance of Sapphire Rapids series processors, we decided to use this series of Intel Xeon processors for the Hopper generation. Needless to say, we are choosing it for our hyperclass accelerators, worldwide data centers, servers, and our own DGXs. We are also testing Intel processors for our supercomputers.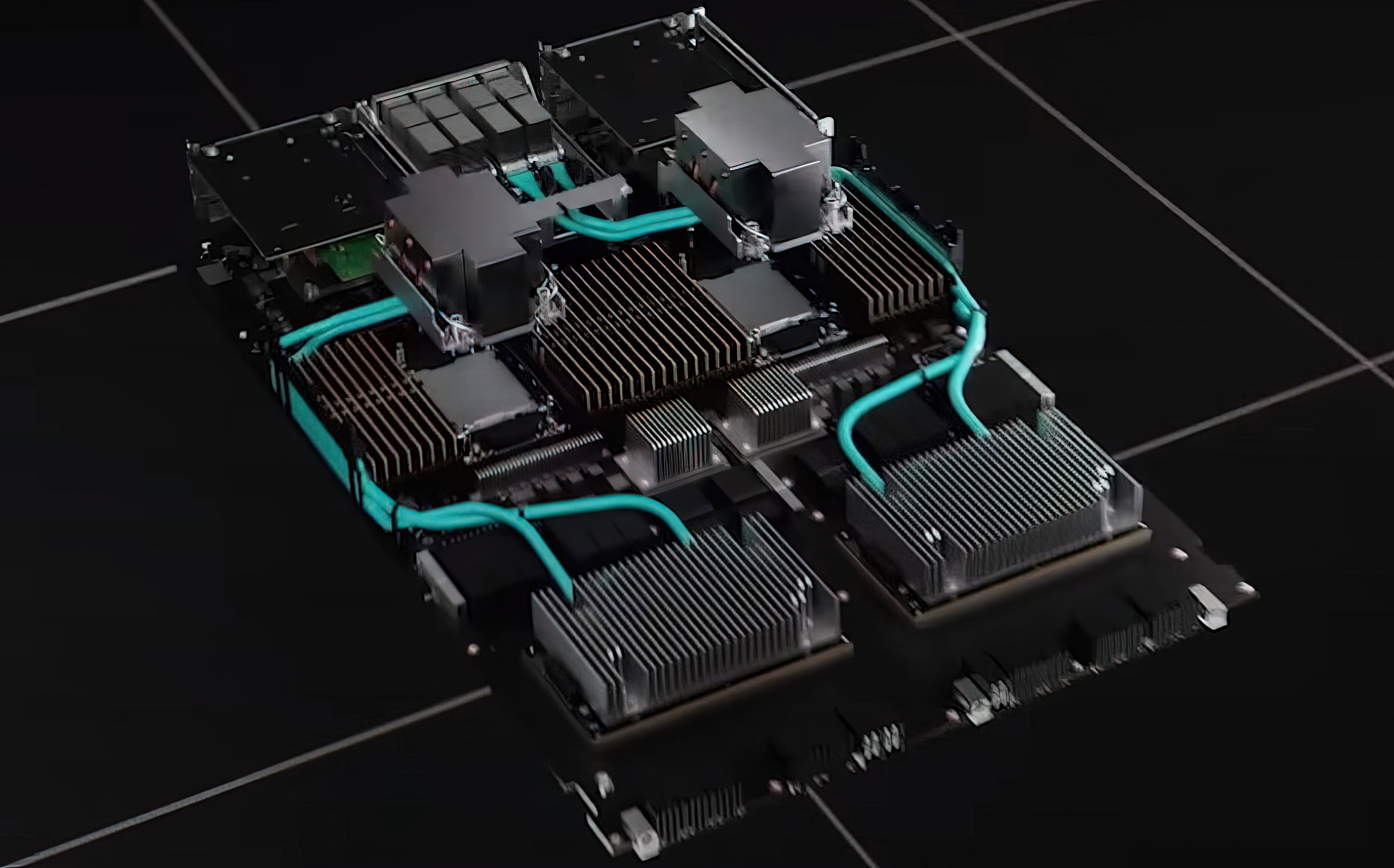 Given that Nvidia replaced Intel with an AMD processor in the previous generation DGX A100 graphics system, the choice of Sapphire Rapids series Xeon processors would definitely be an interesting choice for the world's artificial intelligence giant. The A100 system used two EPYC Rome processors with 64 processor cores.
It is not yet clear which Xeon processor Nvidia will use in the DGX H100; But the Sapphire Rapids series processors in the most powerful model will have 56 processing cores and 112 threads. It is clear that this number will be less than AMD EPYC series cores; But Nvidia's goal was to choose processors with better single-core performance, which are powered by chips from Intel's Golden Cove architecture.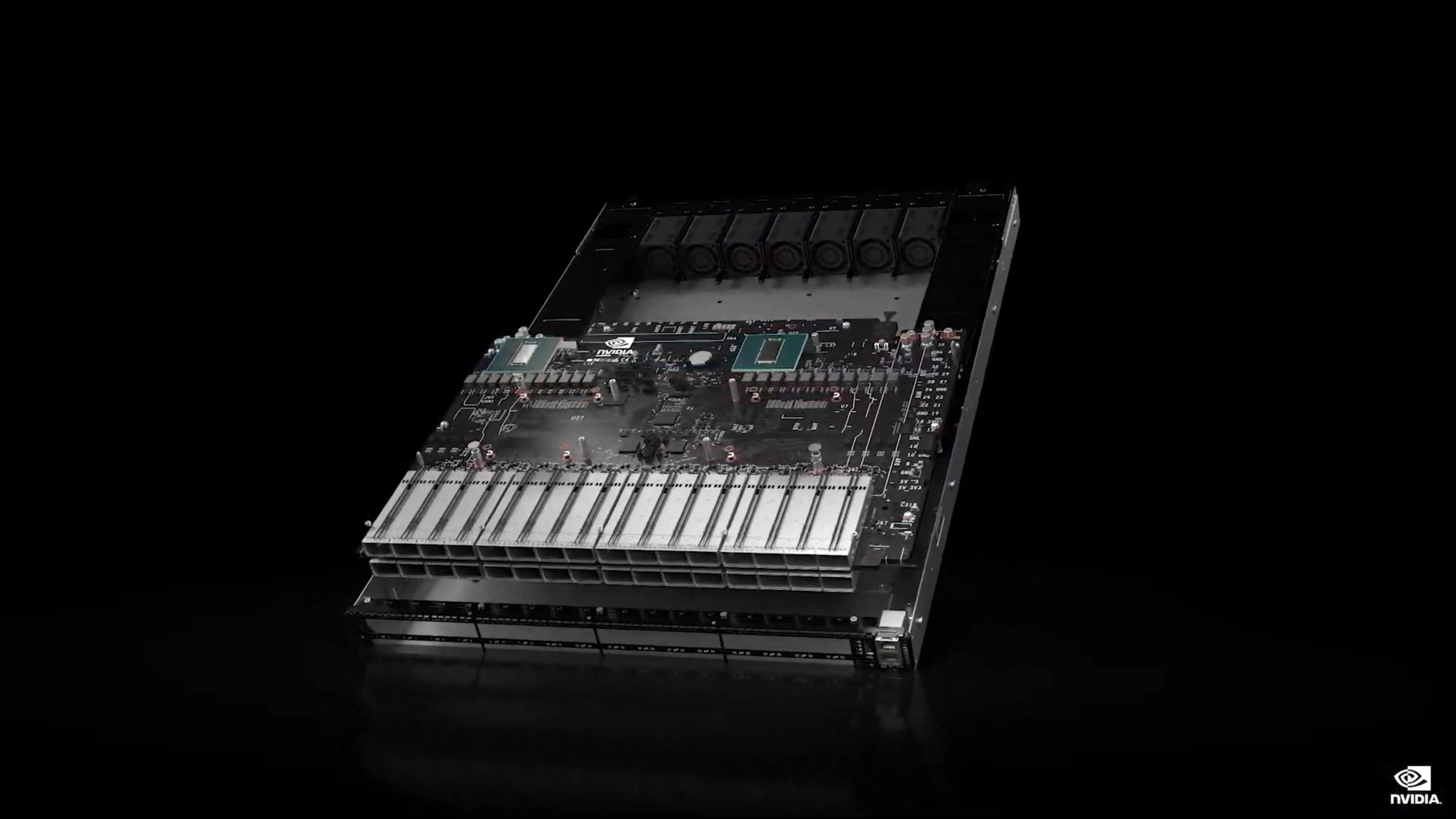 Nvidia's DGX H100 system includes a total of eight H100 accelerators in the SXM configuration, offering 640 GB of HBM3 memory and 32 petaflops of processing performance. By comparison, the current DGX A100 system uses eight A100 GPUs and 640GB of HBM2e memory, with a maximum AI performance of just 5 petaflops and an INT8 performance of 10 teraflops.
This system includes Intel 5 Series processors with support for 5th generation PCIe. The display output is provided via a separate DGX image adapter that supports up to 4 display outputs with a maximum resolution of 4K. The system includes four NVSwitch, two terabytes of system memory, 1.9 terabytes of NVMe M.2 memory for the operating system and eight SSDs with a capacity of 3.84 terabytes of NVMe U.2.
Related articles:
The DGX H100 includes the H100 GPUs behind it. All processors are equipped with an amber cooling system that, in addition to low noise, will not require maintenance. The maximum power consumption of this system will be 10.2 kW and it is expected to be available in the second quarter of 2022.
Source link