News
Nvidia: RTX 4090 owners' power cable melts due to improper connection
Shortly after GamersNexus (GN) published a report about the problem with the power connections of Nvidia's graphics cables, the company began its investigation to investigate the problem and now has provided an official statement about it.
Earlier this week, GamersNexus completed a week-long test of melted power cables for Nvidia graphics cards. This problem occurs when the cables are not correctly placed in their place or due to foreign object debris.
to report Video cardsIn response to GN's investigation, Nvidia has confirmed that the melting cable issue has occurred for 50 people worldwide, and that the main cause appears to be a faulty cable connection. The company says users should make sure the power cables are firmly and evenly connected before installing graphics on their system.
50 reports about the problem of melting power cables of Nvidia graphics worldwide are not many. NexusGamers has determined that the issue has so far affected 0.04 percent of RTX 4090 prototypes. GN notes that the total number of RTX 4090s released to the market is about 125,000 units, sold independently by several Nvidia business partners.
Nvidia says to all customers who have been affected by the graphics power cable melting problem; It will support Founders Edition owners or custom models. It doesn't matter what cable or adapter customers have used; Because they are all covered by the return of goods (RMA) process.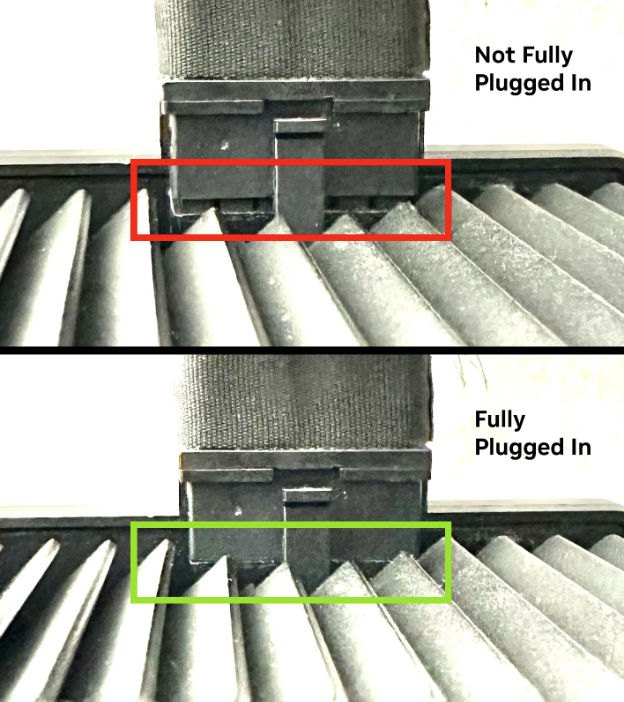 Related article:
Nvidia has shared an image of an example of a cable being incorrectly connected, along with a picture of the correct connection. The power connector should be inserted until there is no gap between it.
Nvidia is still working on all new fused cables and connectors and adapters. If your graphics card is also affected, you should immediately unplug it and follow Nvidia's official defective product return process. It is recommended that other owners of this company's graphics cards also make sure of the correct installation of cards and cables.
Source link