News
Nissan will invest $ 17.6 billion in the development of electric vehicles over the next five years
Nissan has announced that it will invest 2 trillion yen ($ 17.17 billion) over the next five years in the development of electric vehicles and new battery technology. This action will be done as part of the company's big plan called Ambition 2030. Nissan plans to launch a total of 15 new electric vehicles by 2030, at which time electric vehicles will make up half of the company's product line.
According to reports Single, The automaker will produce a total of 23 electric vehicles over the next eight years, 20 of which will be available in the next five years.
The other part of Nissan's plan is probably cars internal combustion engine (ICE) will be. Nissan announced in early 2021 that it would launch only electric vehicles by the early 2030s.
Nissan will also produce all-solid state electric vehicles (ASSBs) by 2028. Nissan will also set up a test plant in Yokohama by 2024. This technology offers great benefits such as reduced charging time, but has not yet entered the market. The company also plans to reduce the cost of its required battery packs to $ 75 per kilowatt hour by 2028. Of course, it is said that the cost of these batteries will be reduced to $ 65 later. That's almost half the cost of electric car batteries last year, according to Bloomberg. Nissan hopes to produce about 130 gigawatts of battery power by 2030.
By 2026, Nissan will introduce its propulsion technology called ProPilot to more than 2.5 million Nissan and Infiniti vehicles. In addition, the automaker's next-generation LIDAR systems will be used on almost all of the company's new models until fiscal 2030.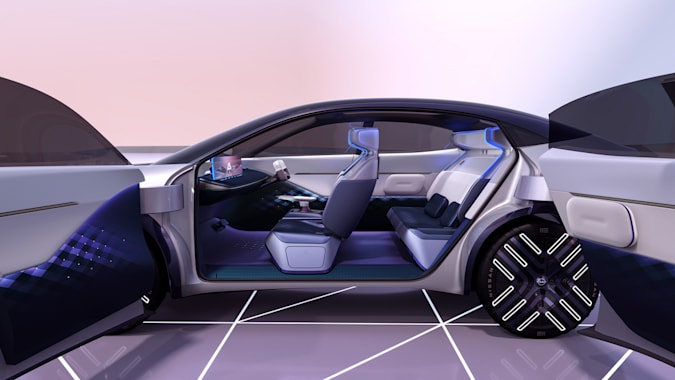 Nissan also unveiled four concept cars as part of its Ambition 2030 program, which include Chill-out, Surf-out, Hang-out and Max-our. These models, like many other concept designs, are supposed to provide an overview of Nissan's future technology, including an automated driving system, interior features and futuristic designs. However, Nissan has shown images of the Chill-out as a real car and also shared renderings of the other three models.
Chill-out is a small chassis that could be a preview of the next generation Leaf; The model that Nissan had previously approved will have a lightweight body. The car will use the CMF-EV Aria platform and the four-wheel drive system called e-4orce, which may be launched by 2025.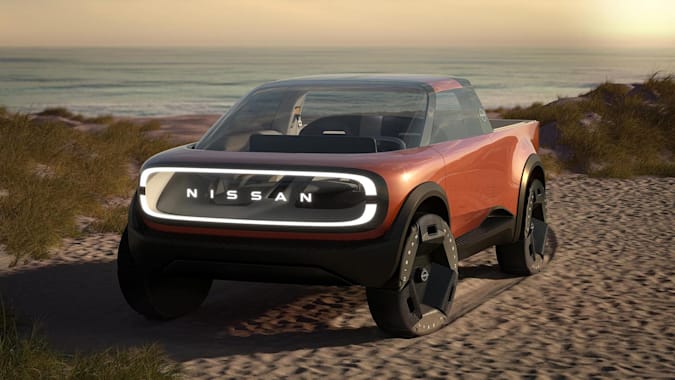 Meanwhile, the Surf-out is a small single-cab electric pickup truck with a well-sized bed and a removable canopy. This product will be provided with a two-engine all-wheel drive (AWD) system and a variety of power outlets, which makes it very attractive for off-road enthusiasts.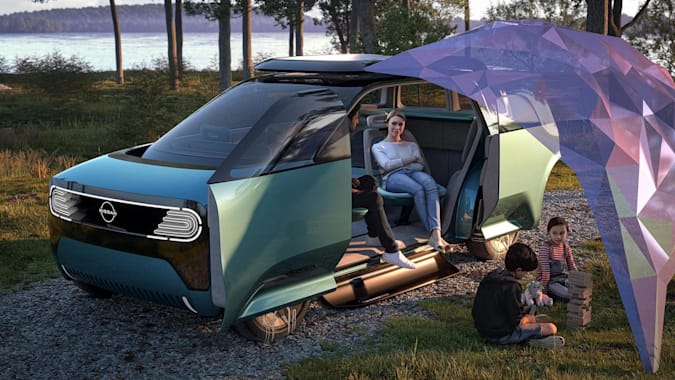 The company's next Hang-Out model is more like a small van / long chassis designed to "provide a new way to spend time on the go." The car has a completely flat floor and movable seats similar to the seats of the theater to provide comfort similar to the living room in a moving space. This model will also benefit from the features of e-4orce and propilot.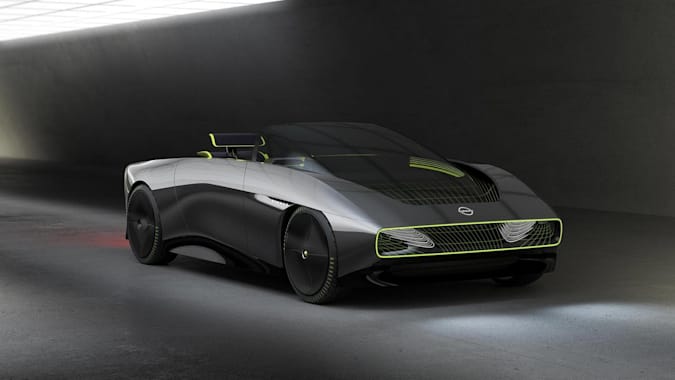 Related article:
Finally, we come to the Max-Out concept convertible sports car, which offers "extraordinary stability and comfort." The body of this car is designed to bring the best handling and comfort to the occupants when overtaking. The Max-Out is apparently lightweight and has a very low center of gravity. This model also uses the advanced e-4orce.
Nissan's new plan comes as the company grapples with internal problems, including the arrest and escape of its former CEO, Carlos Gon. The automaker plans to cut about 300 billion yen ($ 2.65 billion) in fixed costs and 20 percent of its production capacity in the short term as part of the Nissan Next plan unveiled last year.
Source link