News
New Linkface airbags remove moisture from the ear
Every year at CES, Samsung introduces interesting startups from its C-Lab project.
C-Lab is a lab for launching new and innovative Samsung projects that allow strangers to do weird and interesting experiments, often creating successful startups.
Startface Linkface is one of Samsung's C-Lab projects that unveiled a weird Airbus at CES 2022 this year; These airbags are designed to remove moisture from the ear when in use.
---
Sometimes long-term use of earbuds and the moisture generated when using these wireless headphones can cause ear infections; In this regard, the startup Linkface with the support of Samsung has introduced a solution to this problem. At CES 2022, the company unveiled the DearBuds wireless headphones, which can dehumidify and disinfect user corners.
According to Digitaltrends, Linkface's new product is not ordinary airbags, these wireless headphones can also be considered an ear care device.
When using airbags, the air does not flow through the blocked ear and the humidity level rises. In the long run, this creates an environment for fungal and bacterial infections in the ear, which can eventually lead to increased ear mass, itchy ear canal, and in some cases even pain.
After listening to music or any audio content, the new Linkface Airbus monitors the temperature and humidity inside the corners with just one click, and automatically adjusts the humidity levels of the corners to the desired location to become a breeding ground for bacteria, if needed. Do not.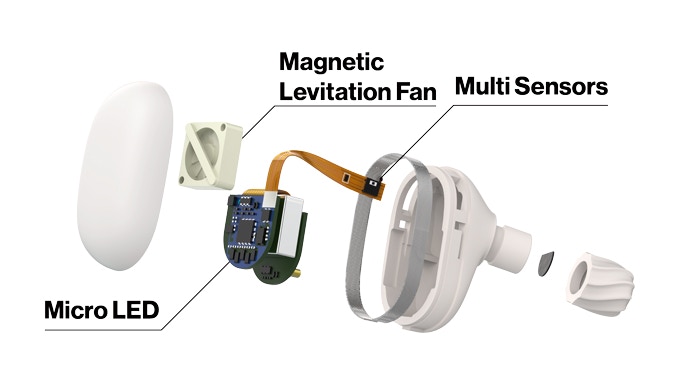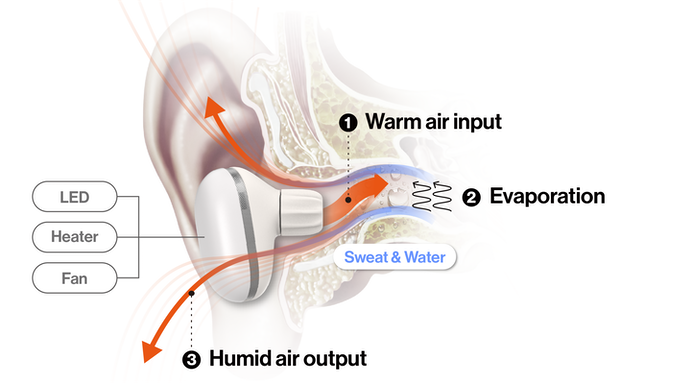 DearBuds removes excess moisture by circulating three liters of air per minute in the user's corners; The airbags use several LEDs to heat the inlet air and a set of fans to eliminate moisture in the air, and in addition, to reduce the sound of the fans, it is equipped with a noise reduction filter. Linkface says about its new AirBads:
The sound of DearBuds will be as loud as a normal daily conversation when removing excess moisture from the ear.
The whole process takes less than three minutes, and once completed, the user can use DearBuds again like a normal airbnb. DearBuds can be a smart approach for telecommuters. Linkface claims in its experiments that the technology used in DearBuds also works for most wireless headphones, such as the AirPad and Apple AirPro Pro.
Related article:
The new Linkface Airbus will be available in the late first quarter or early second quarter of 2022 (1401) for $ 89.
What do you think about the technology used in DearBuds?
Source link