News
New economical, mid-range and flagship HP monitors introduced
HP M24 and M27 monitors
Both M24 and M27 monitors with IPS and FHD resolution monitors, 16: 9 aspect ratio, maximum brightness of 300 nits, 75Hz refresh rate and TÜV eye protection certificate are introduced in the form of mid-range monitors suitable for video conferencing.
The M24 and M27 support free FreeSync capability, while their responsiveness is limited to 5 milliseconds so users don't have to worry about using them for serious competitive games; Of course, these two monitors do not seem to have missed the possibilities for video conferencing in the category of monitors under $ 400. Both monitors feature a speaker, a 5-megapixel camera as a webcam, and two microphones, making them a great option for making video calls through a variety of applications, including the Microsoft Thames.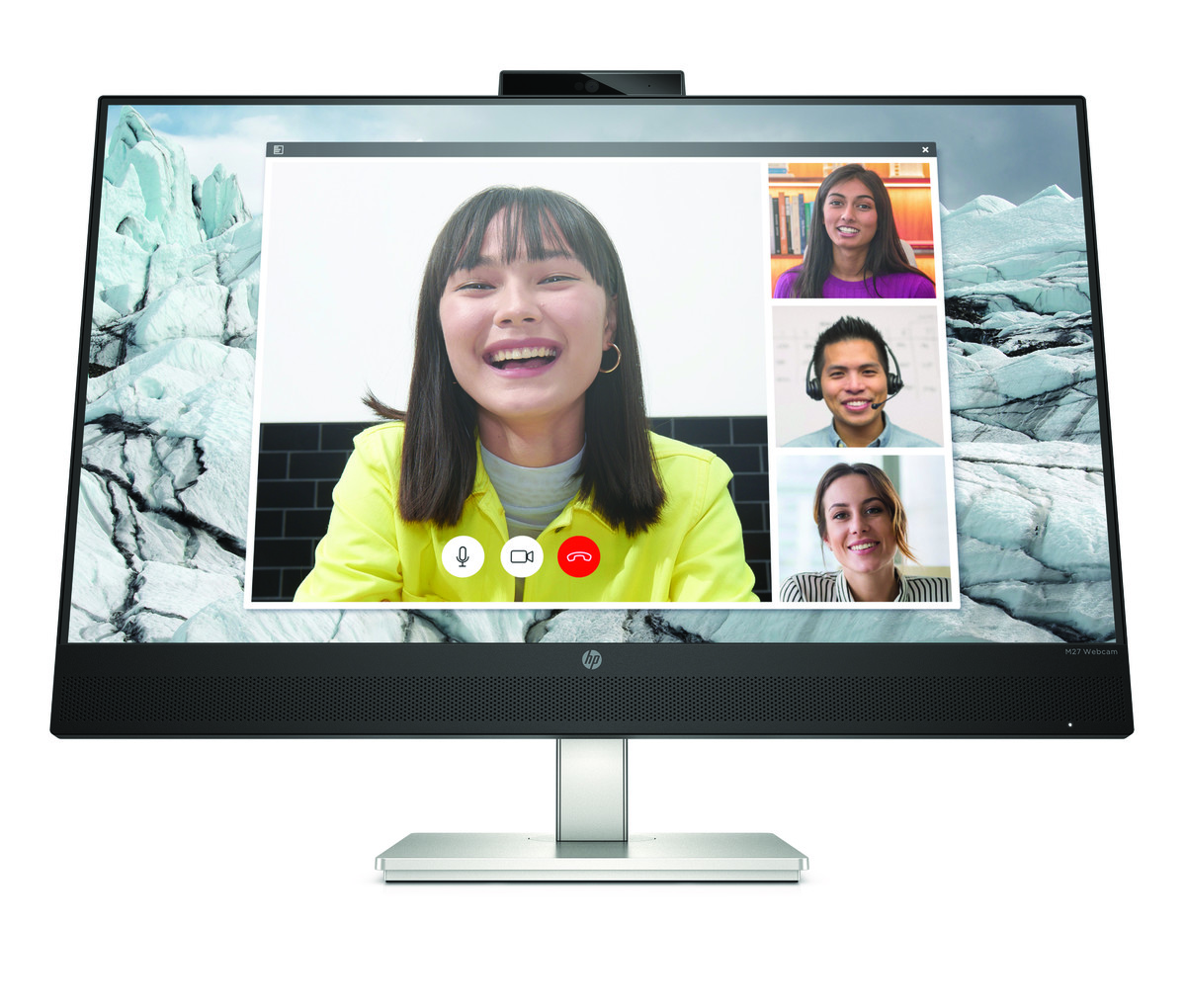 In terms of ports, these monitors are also productive. An external display port, an HDMI 1.4 port, a USB-C port, two USB-A ports, and a 3.5mm headphone port make up the sum of these ports; Also, the difference between these two monitors will be only in terms of size and, of course, price. As the name implies, the M24 is a 24-inch monitor and the M27 is a 27-inch monitor, which costs $ 40 more to buy a larger model; Of course, if you want a little better monitors, take a look at the E24m, E27m and E34m models in the text below.
HP E Series Monitors
Three new HP E-Series monitors with a focus on webcam quality and audio input and output for video conferencing have been introduced and are set to hit the market this month.
The three monitors, whose names can be used to guess the size of their screens, are called the E24m, E27m and E34m, which will be priced at $ 399, $ 549 and $ 699, respectively.
In terms of specifications, these three monitors have a lot in common, including a 5-megapixel adjustable camera, two microphones, front speakers, data port and C-charging, a charger with a maximum power of 65 watts, and camera optimizations for video conferencing. کرد.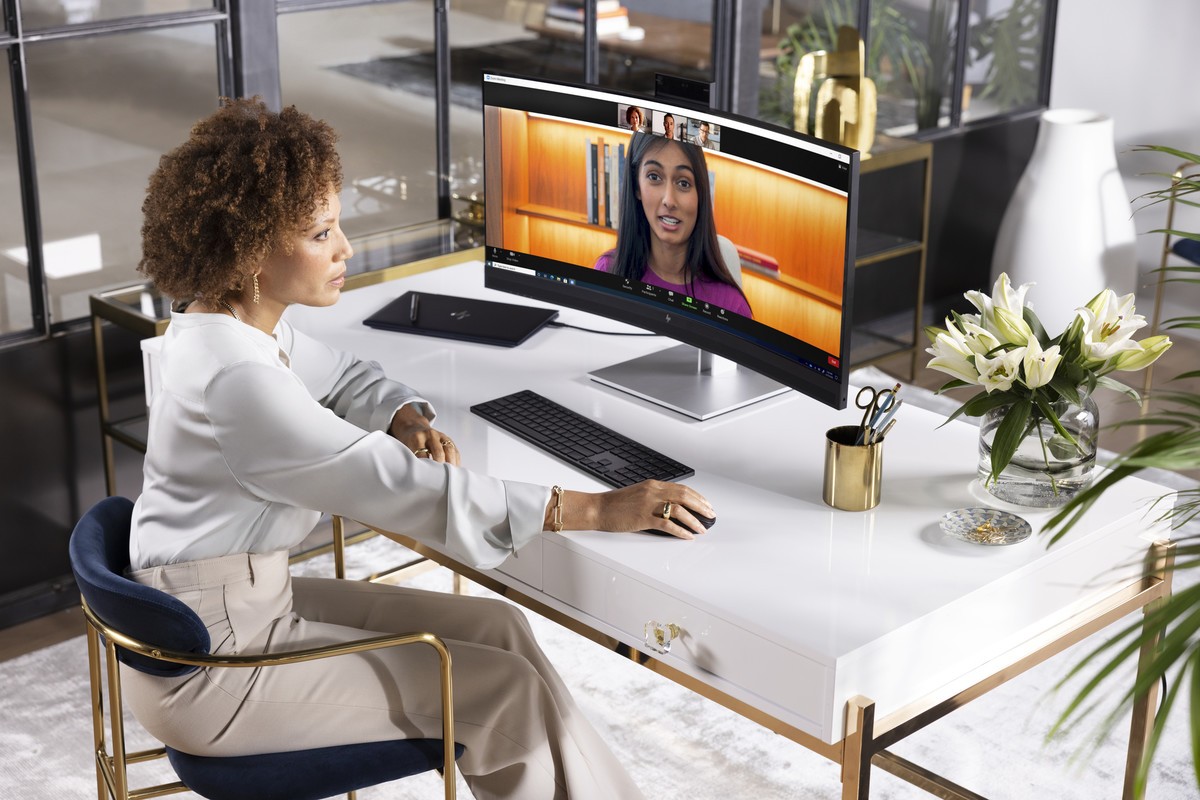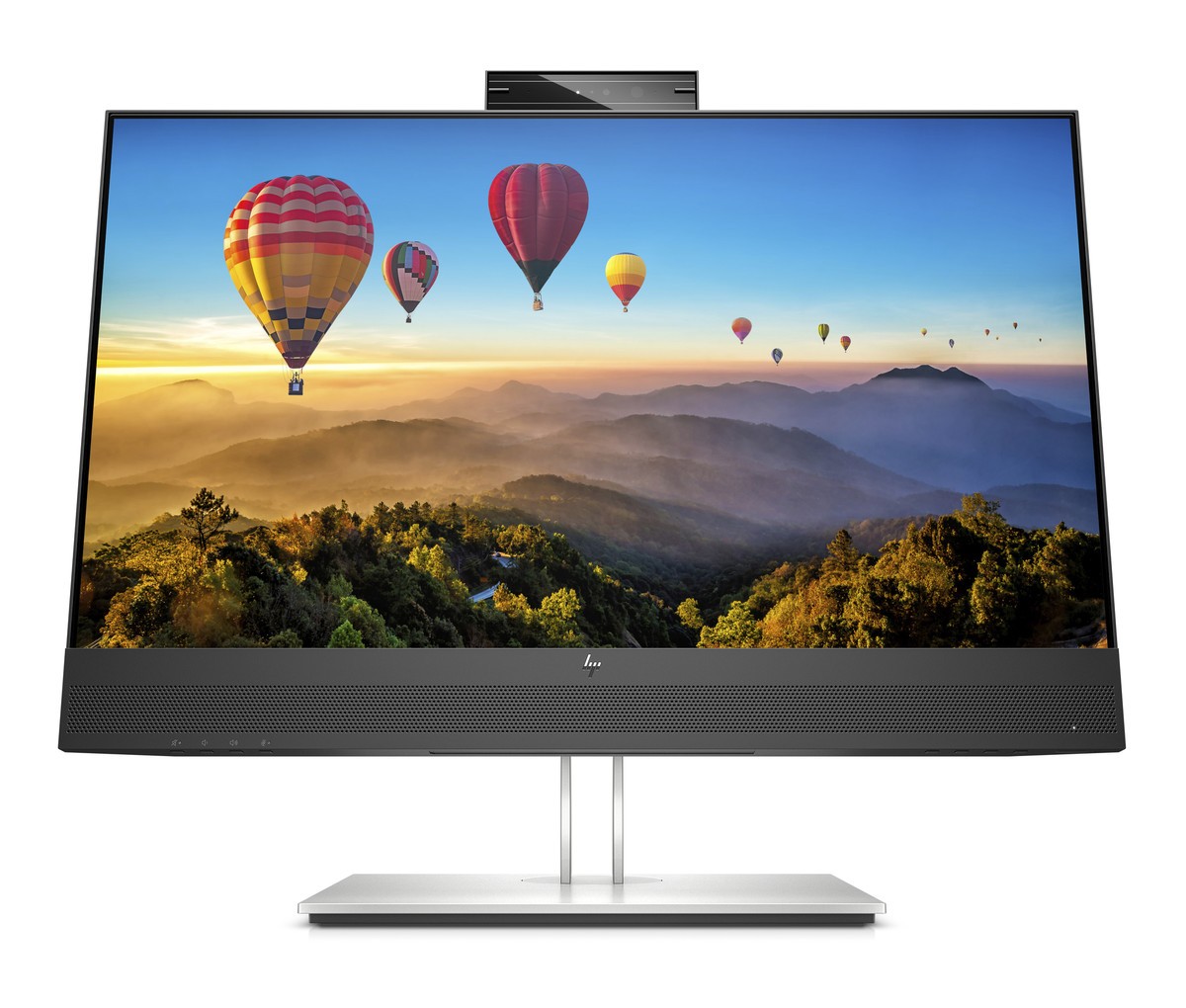 But if you want the differences between these three models, you should first mention their name and screen size. The E24m has a 24-inch flat-screen display with FHD resolution, the E27m has a 27-inch monitor with a flat-screen QHD display, and the E34m has a curved 34-inch display with WQHD resolution. Two models with flat screens use a 16: 9 aspect ratio; While in the curved model this ratio has reached 21 to 9. In addition, the image contrast ratio in flat models is 1 to 1,000 and the maximum screen brightness is 300 nits. The curved model has a contrast ratio of 1 to 3,000 and the maximum brightness will be 400 nits.
In other words, if you want the best display panel among these three new models of HP E-Series monitors, get ready to pay the $ 699 invoice; Otherwise, all three models are quite similar in terms of hardware and the presence of a large number of ports (USB-C, HDMI, external display port, USB-A, headphone jack), a certificate of energy efficiency and support for Windows Peach in each There are three models of these monitors.
HP Z40c G3 and Z34c G3 flagship monitors; Wide panel flagship monitors
The two introduced Z series models of HP monitors are among the best models of ultra-wide monitors. The Z40c G3 and Z34c G3 are the two flagship monitors that HP has introduced at CES 2022.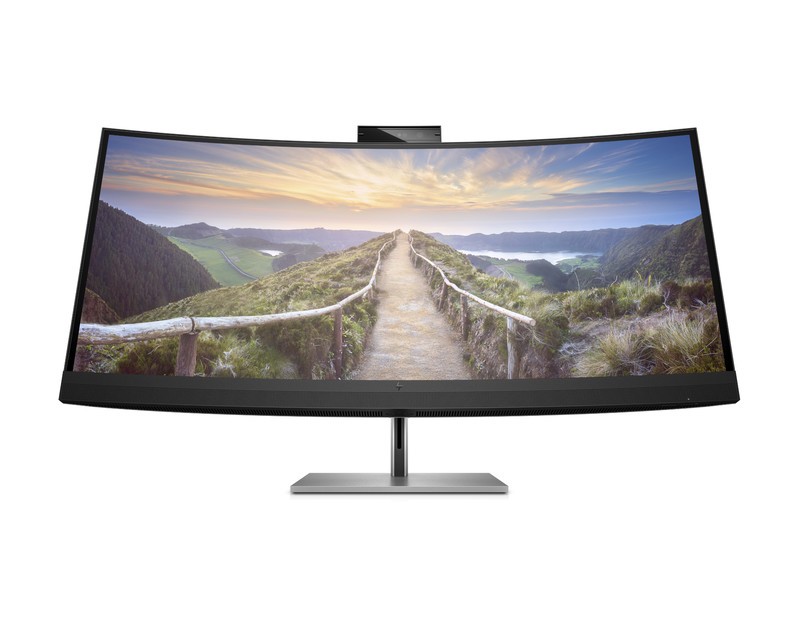 We start with the Z40c G3, which has a monitor with a curved 39.7-inch IPS display and a curvature of 2500R. The resolution of this display is 2160 ۱ 5129 pixels (WUHD) and its aspect ratio is 21 to 9. 10 billion color display, 98% DCI-P3 color gamut coverage and 100% sRGB are other display features of this flagship HP monitor.
Of course, this monitor is not perfect, and its stunning display is limited to a response time of 14 milliseconds. This makes the Z40c G3‌ great for business; Of course, professional gamers, especially those who are serious and competitive, should consider an alternative display.
Other features of this monitor include a wide range of application ports, support for Peach Windows, a 13-megapixel webcam and a built-in microphone. The 40-inch monitor will be available this month for $ 1,499.
Specifications
HP Z34c G3
HP Z40c G3
panel
IPS
IPS
The degree of curvature
TBC
2500R
Screen size
34 inches
39/7 inches
resolution
WQHD
WUHD
Image ratio
21: 9
21: 9
Renovation rate
60 Hz
30 Hz
Color depth
10 billion
10 billion
Color range
99. sRGB

85. DCI-P3

100. sRGB

98. DCI-P3

Contrast ratio
1000: 1
1000: 1
Response time
6 milliseconds
14 milliseconds
Angle of view
178 degrees
178 degrees
Pixel density
110 pixels
139 pixelsbrint
Webcam
5 megapixels
13 megapixels
درگاه‌ها
1x USB-C

1x HDMI 2.0

1x DisplayPort 1.4

4x USB-A

1x LAN

2x Thunderbolt 3

1x HDMI 2.0

1x DisplayPort 1.4

4x USB-A

1x LAN

Charger power
60 watts (maximum 250 watts)
72 watts (maximum 310 watts)
Dimensions
389/2105 × 813/8 mm
4447/1 × 141/9 × 947/4 mm
Weight

11/1 kg

14/3 kg
The HP Z34c monitor is similar to the Z40c in many ways, despite its smaller display; Also, its screen resolution has been reduced to 1440 x 3440. The features of the monitors are similar and we only see an increase in the refresh rate to 60 Hz.
Screen response time has been reduced, and HP has a 5-megapixel webcam with support for Windows Peach and a built-in microphone. Like the Z40c, this display is designed for business use and can be connected to a laptop with a maximum output of up to 100 watts.
The Z34c has many ports, including USb-C, HDMI, display port, and USB-A. The display is slightly cheaper than the Z40c and is set to launch this month for $ 949.
Source link