News
Motorola is serious about building a smartphone with a sophisticated display
Motorola seems to be seriously working on a smartphone with a complex display. The company has published several patents for such a device.
According to mspoweruser, it all started in June 2020; When Motorola Mobility LLC filed a patent entitled Unitary pre-formed fascia tension at at least two sides of an electronic device housing and corresponding methods and devices the door USPTO (United States Patent and Trademark Office) registered. The patent, released on December 23, 2021, describes in detail the smartphone manufacturing process, in which the enclosure is fully enclosed with a flexible display.
In August 2021, the company released additional documentation related to the same device entitled "Methods and systems for changing the arrangement of virtual buttons provided on one or more displays of an electronic device." This patent was also issued on December 23, 2021.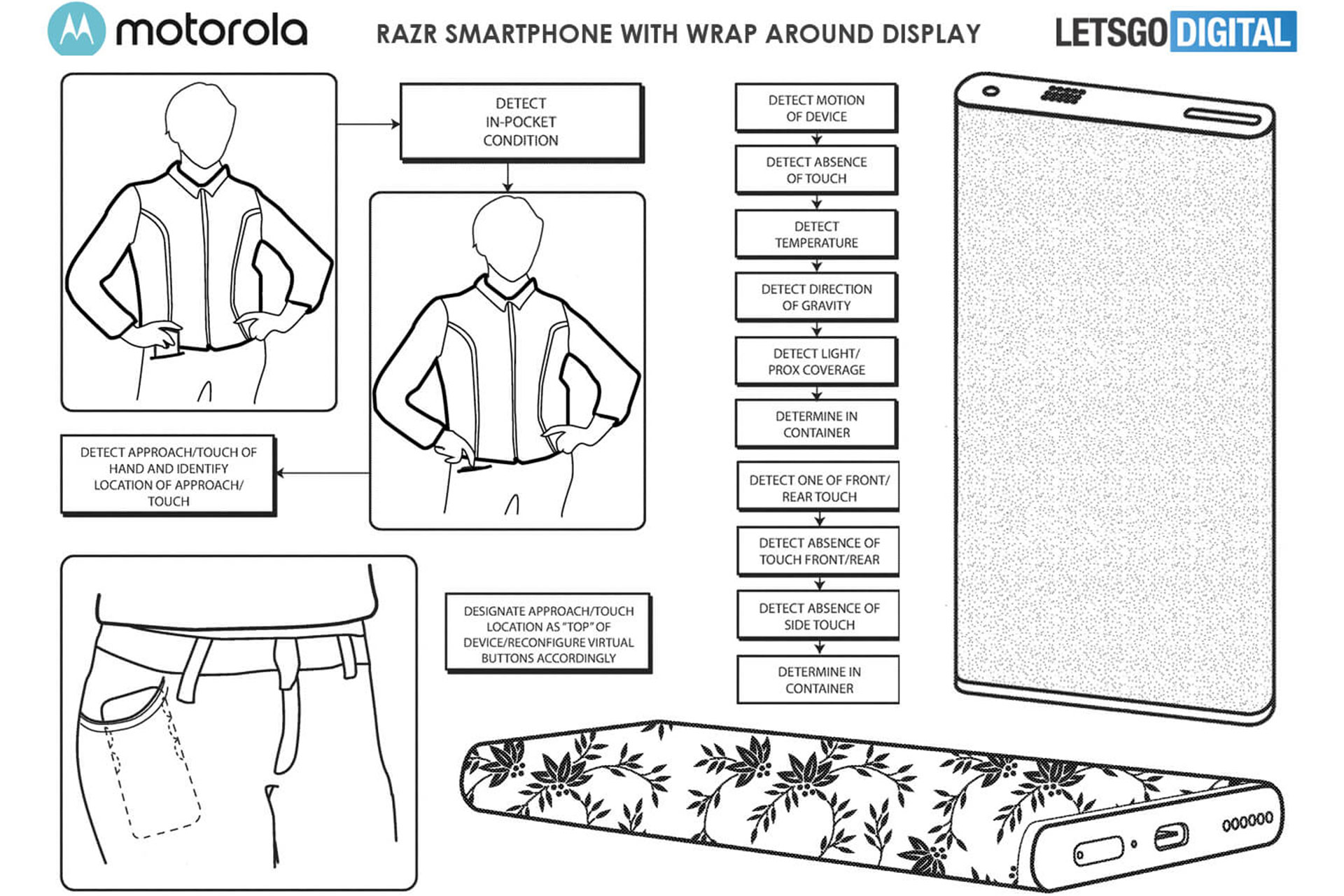 Related article:
The patent describes methods that deal with essential virtual buttons. For example, it detects that your smartphone is in your pocket, and as soon as you take it out, it automatically displays a display with virtual buttons where your fingers are.
This patent describes a device that is compatible with the pen. There are also USB-C slots and a SIM card on the bottom, and speakers and microphones on either side.
We have seen such a device in real life; Because Xiaomi introduced the Mi Mix Alpha in 2019. Of course, with a price tag of more than $ 2,000, it is not a cost-effective device. However, flexible displays are now much cheaper; Therefore, it is unlikely that Motorola will launch a new flagship device that will cover the entire body of the display.
Source link