News
Moto Edge X30 introduced; Snapdragon 8 first generation, camera under the screen, support for 144Hz refresh rate
A few weeks ago, Qualcomm officially unveiled the flagship Snapdragon 8th generation processor. Since then, competition from various companies to introduce the first smartphone equipped with this chip has begun, and now it seems that Motorola has succeeded in winning the title of "the first phone equipped with Snapdragon 8 generation one".
Motorola Moto X30 has just been introduced in China, according to Android Authority. The phone uses a first-generation Snapdragon 8 processor and in addition is equipped with other advanced features such as a selfie camera under the screen.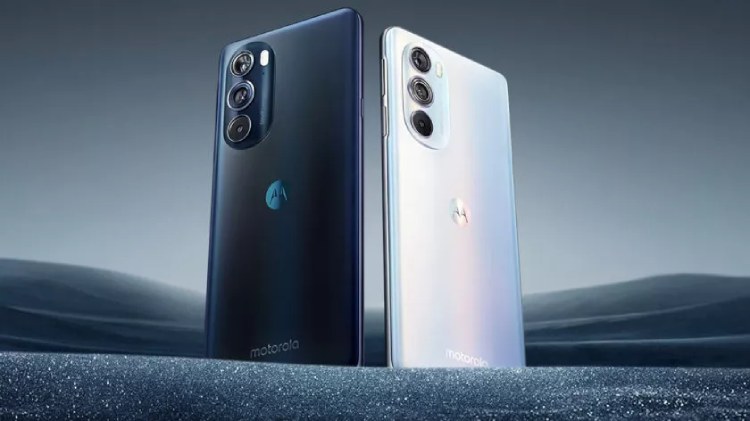 Chinese customers can purchase this product from December 15. The 128GB model of the Moto Edge X30 with 8GB of RAM in China is priced at 2,999 yuan ($ 471). The 256GB model with 8GB of RAM will also be available for 3,199 yuan ($ 502). In addition, the 256GB model will sell 12GB of RAM for 3,399 yuan ($ 533). These prices are for models whose selfie camera is embedded in the top notch of the screen. There is only one option available for the model equipped with a sub-camera, which uses 256 GB of storage and 12 GB of RAM and will be sold at a price of 3999 yuan (equivalent to $ 627). Of course, except for the appearance difference in the selfie camera section, other specifications of this model are the same as the standard Moto Edge X30 models.
Specifications and features of the Motorola Moto X30
Obviously, the first-generation Snapdragon 8 processor is one of the highlights of the Moto Edge X30. This product is also equipped with a 6.7-inch Old display with Full HD Plus resolution. The Moto Edge X30 display also supports a refresh rate of 144 Hz. The selfie camera of this phone is 60 megapixels, and on the back we see a 50-megapixel main camera, a 50-megapixel ultra-wide camera and another two-megapixel camera, the function of which is still unknown.
Related article:
As mentioned, this phone will be available to customers with a maximum of 12 GB of RAM and 256 GB of storage. The battery of Moto Edge X30 has a capacity of 5000 mAh and also supports 68 watt fast charge technology. Other features of this product include NFC support.
It is possible that the phone will be launched in other parts of the world under a new name.
Source link