News
Mobile 7, a reliable name in the field of buying phones in installments
Nowadays, smartphones have become an essential tool; Especially with the onset of the coronavirus epidemic, we have to do many of our tasks virtually. Conditions require students to be virtually trained and teleworkers to maintain their health.
Fortunately, the new generation of smartphones has made it possible for us to monitor the weather in different parts of the world, manage time, route, copy, save and send documents, read content and more. Most of these functions require an Internet connection and the installation of various software such as WhatsApp, Telegram, Twitter and Instagram social networking applications.
Unfortunately, despite the recent increase in consumer demand for mobile phones, we are witnessing an upward trend in the price of the dollar and the exchange rate, as well as a decrease in imports and the supply of shocking prices by foreign and domestic brands. In this case, we recommend that you think about buying the phone in installments!
Fortunately we are in Mobile Store 7 For a long time, we have provided mobile phone installment purchases with the best conditions for all Iranians. In Mobile 7 store, we are faced with a huge flood of positive comments and loyal customers every day, which shows that we have been successful in selling installments and have satisfied customers.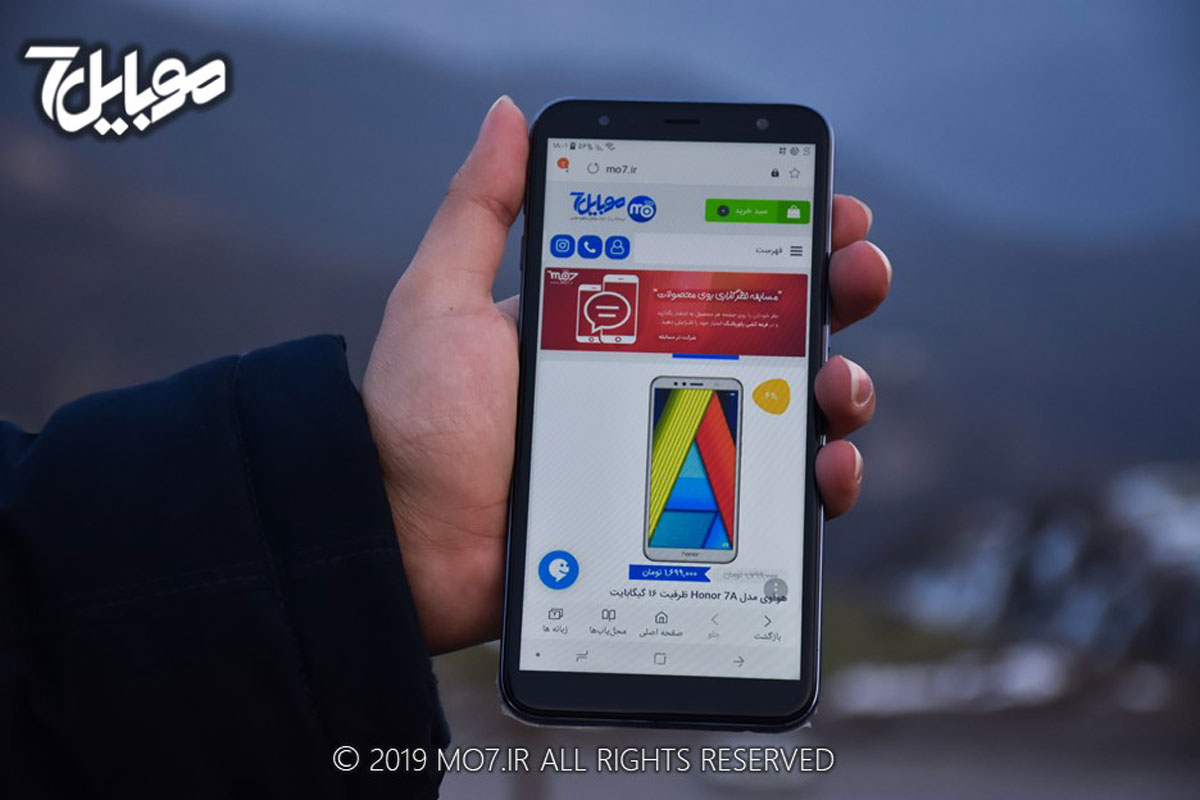 Advantages of buying a mobile phone in installments
Experience has shown that buying a variety of digital goods in installments, such as mobile phones, digital cameras, laptops and other devices, has many benefits for both the seller and the customer. Some of these benefits are:
Although the customer has paid only a part of the amount of the goods after paying the first installment, he can receive the desired phone or product at the same time.
Certainly, buying a mobile phone in installments will reduce the financial and psychological burden on the customer; Especially in the current situation where the purchasing power of the dear people of Iran has decreased due to sanctions.
Buying the phone in installments helps the customer not to wait for saving the whole price of the product.
Of course, selling in installments is also good for the seller; Because despite the monthly commission and currency price fluctuations, it can eventually receive a little more money from the customer than the cash price of the goods.
We suggest that before taking any action, first to Installment purchase page Visit the Mobile 7 Store to find out the full rules. In Mobile 7 store, we have made it possible for all people to buy installments without prepayment, without checks, without a guarantor and with installments of 1 to 24 months.
You do not need a guarantor in any case and only the credit and average of your account is considered by the store. You can provide promissory notes, checks or even a letter of deduction to guarantee the installment purchase. Mobile 7 store services are not limited to Tehran and it is possible to send goods throughout the country.
One of the advantages that we have provided to ensure the memory and comfort of you, dear customers of Mobile 7 Store, is the 7-day money back guarantee and the product authenticity guarantee. Many things depend on you when buying a phone in installments. If you do not want to pay long-term installments, it is better not to enter this route from the beginning. While there are people who are willing to pay two years installment to have a brand phone.
As you know, the price of branded phones such as Samsung and Apple has increased a lot and sometimes it is not possible to buy them in cash! The only problem with buying expensive phones in installments is that you may have to pay more than two million tomans a month in installments, and it will certainly be a double financial pressure for you. For this reason, we recommend that you go for more affordable handsets with great features.
If your phone has recently been stolen or damaged and can no longer be repaired, in the absence of financial savings, just think about buying in installments. In this case, even with a low monthly income, you can get a good replacement for your previous phone.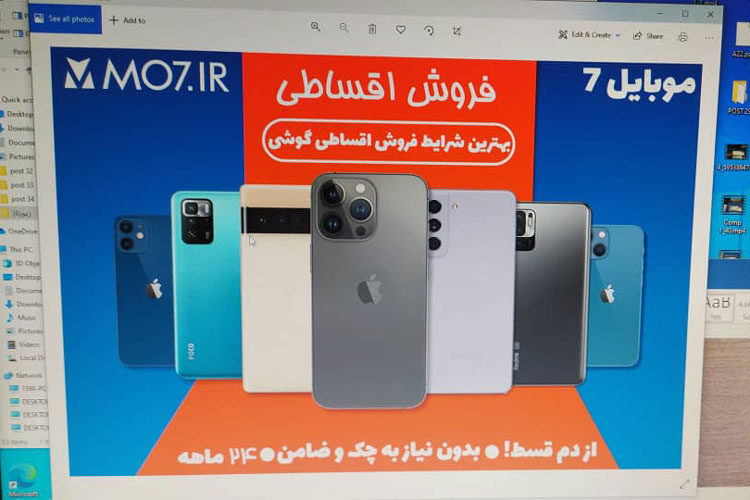 The last word
If for any reason you are looking to buy the phone in installments, we recommend that you know the amount of interest that the seller will receive from you for the installment before any action is taken. Sellers usually receive 30 to 50 percent of the price of the goods as a down payment and consider about 15 percent interest for each month of installment payment. However, we do not use this formula in Mobile 7, and customers can get their favorite phone with any conditions, along with a reasonable profit.
You can buy any phone from Apple, Samsung, Xiaomi and Motorola from us in installments. Of course, in addition to mobile phones, you can also buy all kinds of home appliances and computer parts in installments. For information on the stock of the Mobile Store 7, you can go to Our website See.
The strong support team of Mobile 7 Store is ready to respond to your problems, criticisms and suggestions from Saturday to Thursday from 10:00 AM to 7:00 PM through the hotline 02162702. We suggest you do not miss the opportunity to buy from Mobile 7 Store!
Source link