News
MIUI 13 focuses more on fluidity and system stability
The Xiaomi 12 will probably be the first smartphone to ship with the MIUI 13 user interface by default. Xiaomi CEO previously announced that it uses MIUI 13, now the Chinese have released a number of new features and specifications of the new version of their user interface compared to MIUI 12.5.
According to Gizmochana, Xiaomi has announced that the next version of the company's proprietary user interface will focus more on the smoothness and stability of the system. In fact, MIUI 13 will be 15 to 50 percent smoother than the previous version.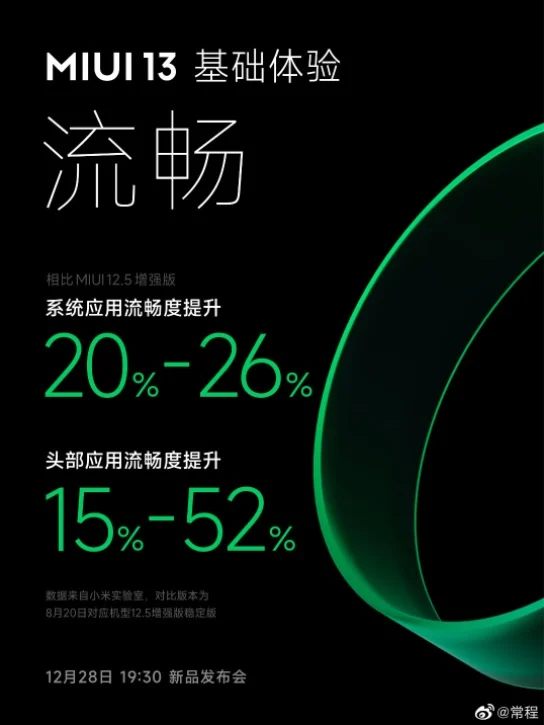 Application opening speeds increase in MIUI 13 and the frame drop rate decreases by 90%. Other features of MIUI 13 include Focus Computing 2.0 and its atomic memory, which will increase the speed of writing and reading data.
Xiaomi CEO Lee Joon shared a poll on Weibo asking users to announce their features to be added to MIUI 13. Most users who took part in the survey asked for an increase in the overall smoothness of the user interface.
Xiaomi seems to have been focusing on the stability of MIUI 13 for some time now, and for that reason, such options are listed in the Lee Joon poll. MIUI 13 is based on Android 12 and will likely be used as the default user interface for the much-anticipated Xiaomi 12 and Xiaomi 12 Pro handsets.
Related article:
Xiaomi has announced the list of the first smartphones to receive the MIUI 13 update. The first Xiaomi handsets to receive this update include the Xiaomi 11, Xiaomi 11 Ultra, Redmi K40 Pro, Redmi K40 Proplus and Xiaomi 11 Youth Edition. Xiaomi is also testing MIUI 13 on the Redmi Note 8 smartphone; Thus, the popular phone introduced in 2019 will probably receive the new MIUI update.
Source link