News
Mini 3, DJI's lightweight and affordable drone, has been introduced with a flight time of 38 minutes
After weeks of rumors and reports, DJI has finally announced the Mini 3 drone. This product is actually an affordable version of the DJI Mini 3 Pro, designed for beginners and those who plan to buy a drone for the first time.
The DJI Mini 3 is available for purchase today and can be ordered for $559 with the DJI RC-N1 controller and for $699 with the DJI RC controller. This drone is also available in a special package called DJI Mini Fly More Combo with a price tag of $858, which includes the Mini 3 drone, DJI RC-N1 controller, bag, two-way charger hub and two extra smart batteries.
DJI Mini 3 will be launched in early January 2023 at a price of $469 (without controller and charger). By comparison, the Mini 3 Pro retails for $759 with the DJI RC-N1 controller. Like its flagship model, this product weighs 250 grams and is designed to fit easily in your bag or pocket.
The low weight has made it possible to meet the requirements of regulatory organizations such as the FCC; Because this organization allows drones weighing less than 250 grams to be used in the United States without the need to obtain a license. Despite its compact dimensions, Mini 3 can withstand wind up to 10.7 meters per second, which will help to record better video and images in adverse weather conditions.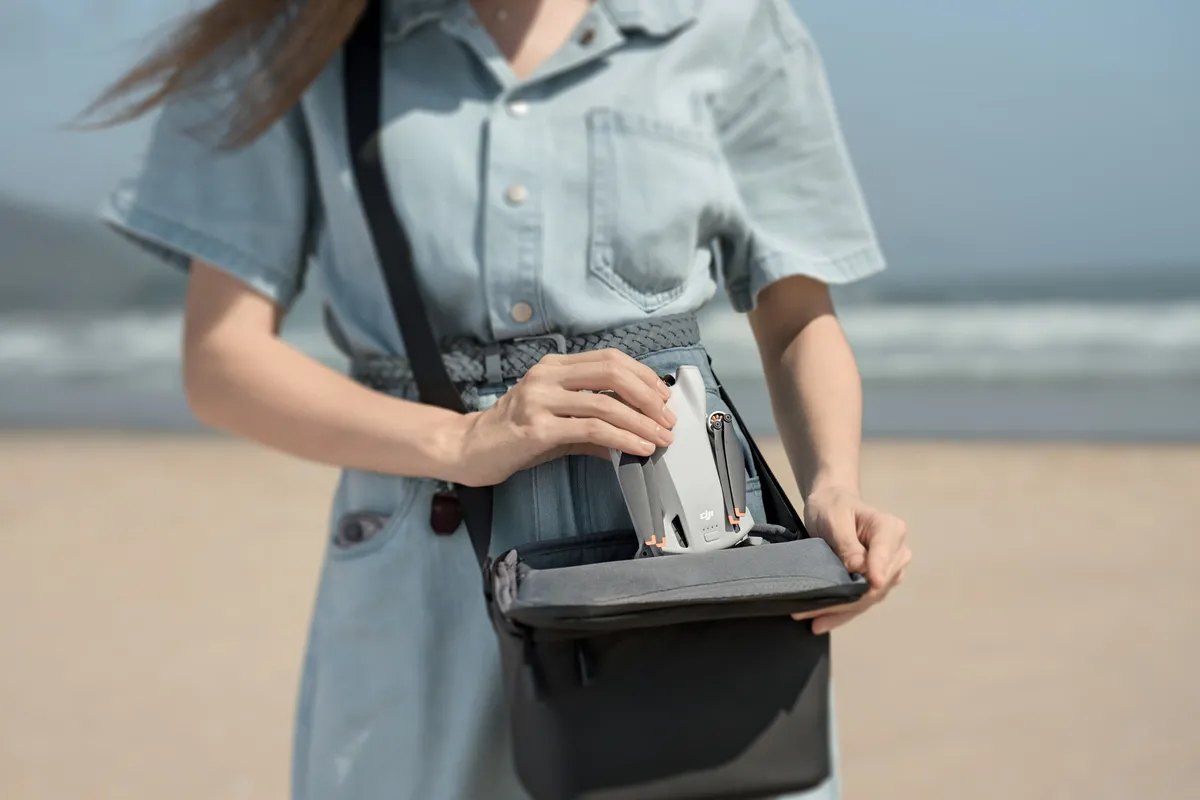 to report VergeDJI Mini 3 uses a 1/1.3-inch main camera capable of recording 4K video at 30 frames per second. Other features of this camera include HDR support and the possibility of recording photos with a resolution of 12 to 48 megapixels. This product also supports panoramic photography modes with 180 degree field of view, ultrawide and spherical. Users can use the digital zoom between 2 and 4 times with the camera of this device.
The drone also features DJI's automatic Quickshots photography mode, offering a selection of pre-programmed flight paths and shooting styles. This product uses the DJI O2 digital video transmission system, which provides the possibility of live image transmission from a distance of about 10 kilometers, with a resolution of 720p and a rate of 30 frames per second.
Related article:
DJI Mini 3 can fly up to 38 minutes with each full charge, and with the use of the Fly Plus smart battery, this time will increase to 51 minutes. This product is equipped with some automatic flight capabilities such as automatic take-off and return to home (RTH). RTH includes automatic flight settings such as return home when the battery level is low and smart return and return when the flight is detected unsafe. This drone is also equipped with GNSS navigation and positioning system and infrared sensor.
If you're on a tight budget and want to buy one of DJI's affordable drones, the brand's older Mini 2 is currently priced at $449 (controller included). Meanwhile, the Mini 3 is launched with a larger sensor and the use of a lens with a wider aperture, which helps absorb light better.
This product has a longer battery life compared to its previous generation, and as we said, upgrading to the Fly Plus smart battery will increase its flight time. However, note that if the weight of this drone exceeds 249 grams, you must obtain the relevant license to fly it in the United States.
There are some important differences between the Mini 3 and the Mini 3 Pro. For example, the Pro model can send 1080p video at 30 frames per second to its controller from a distance of 12 kilometers. This model also supports video recording in HDR mode with 4K resolution and 60 frames per second. Other top features of Pro model include special sensors that prevent it from colliding with obstacles; A feature that does not exist in the Mini 3 model.
Source link