News
Microsoft says we are "years" away from the launch of the Xbox game streaming console
Phil SpencerThe head of Microsoft's gaming division, in an interview with the Wall Street Journal, said that we are "years" away from the launch of the Xbox game streaming console. This game streaming console was seen some time ago in one of the official images released by Microsoft. Phil Spencer said in his interview:
Keystone was the codename of the product we were working on internally; A product that was placed in the category of streaming consoles. This cheap console does not run games locally. You can stream Xbox games by connecting the device to the TV. We are releasing an app for Samsung TVs that will allow you to play Xbox games. I still have the pre-production sample on the shelf behind my computer.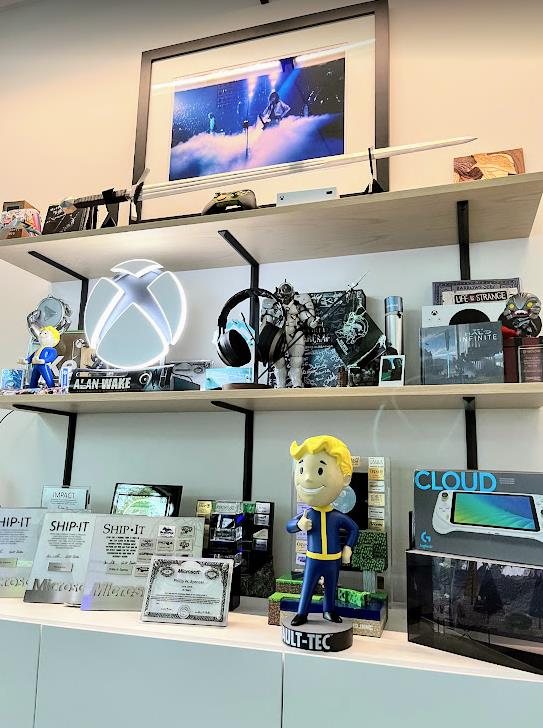 The white Keystone game streaming console sits atop Phil Spencer's personal shelf
Although Spencer calls the Keystone a prototype and not a final product, Microsoft officially announced its plans for a game streaming console last year. However, according to the head of Xbox, we are not going to see the release of Keystone anytime soon. to report VergePhil Spencer says:
Maybe one day we will make a streaming device? I believe that we will do such a thing; But I think we are many years away from that time.
Related articles:
We still don't know exactly why Microsoft has decided to cancel the Xbox game streaming console for now; But probably the main reason is related to the dimensions of the device. The Keystone looks like a smaller version of the Xbox Series S; While today's customers are used to devices like Chromecast, which are basically dongles. In all of its Keystone statements, Microsoft referred to the product as a "streaming device" and not a dongle; But still many users were waiting for the release of the Xbox dongle.
Microsoft needs to optimize the service a bit more before releasing Xbox Cloud Gaming for smart TVs. The Redmonds have already released the Xbox TV app for Samsung TVs; But this application only supports game streaming with 1080p resolution and 60 frames per second. Competing services like the soon-to-be-defunct Google Stadia and GeForce Now enable 4K game streaming on TVs.
Source link