News
Meta employees to Zuckerberg: Focusing on Metaverse will destroy Meta Inc
Meta recently laid off 13% of its workforce. The total number of employees of this company who are now unemployed reaches 11 thousand people. Mark Zuckerberg It has since issued an explanation and also claims that all employees will receive fair compensation. However, many Meta employees Zuckerberg targeted their comments in an anonymous forum called Blind. There are several negative views aimed at Zuckerberg And it's the Metaverse, and they claim that the Metaverse project will lead Meta to a slow death.
The day Meta announced the mass layoffs of several thousand people, many people at Blind had their say. The metaverse is killing us slowly. Zuckerberg He can single-handedly destroy the company just by using the metaverse. A user who described himself as a senior software developer said the layoffs were likened to the Hunger Games, and another said the future of Meta was full of uncertainty.
Company employees can file complaints against employers anonymously through Blind, but must provide their work email address, job title, and employer before joining. So Blind can assess the authenticity of posts and when it lists a user as a meta employee, this is valid. However, sometimes users' employment status is not officially verified. This means that Blind cannot verify the position of this group of users, and as a result, it is more accurate to use data from this forum for employee opinions. The forum claims that it occasionally sends messages to users asking them to re-verify their accounts.
Blind data from Meta employees
Rick ChenBlind's head of public relations explained:
Almost all comments on our platform are written by current experts at different companies because people often won't have access to Blind after being fired or resigning.
Meta employees have posted nearly 6,000 reviews about the company on Blind since 2020. The overall rating of this company is 4 out of 5. A self-proclaimed engineer at the global social media giant gave the company a 5-star rating, claiming his colleagues were talented, the company culture was great and the benefits were great, but after he was fired, he announced Zuckerberg It leads the company in the wrong direction.
One user who identified himself as a data scientist at Meta said that Meta needs to be fired at the executive level, adding:
The company's top executives are clueless and they mistake wrong actions for progress.
A person who says he works in the field of recruiting has given Meta a 4-star rating. This person stated:
Meta is one of the best places to work and Zuckerberg He is not afraid to take risks, which is both good and bad.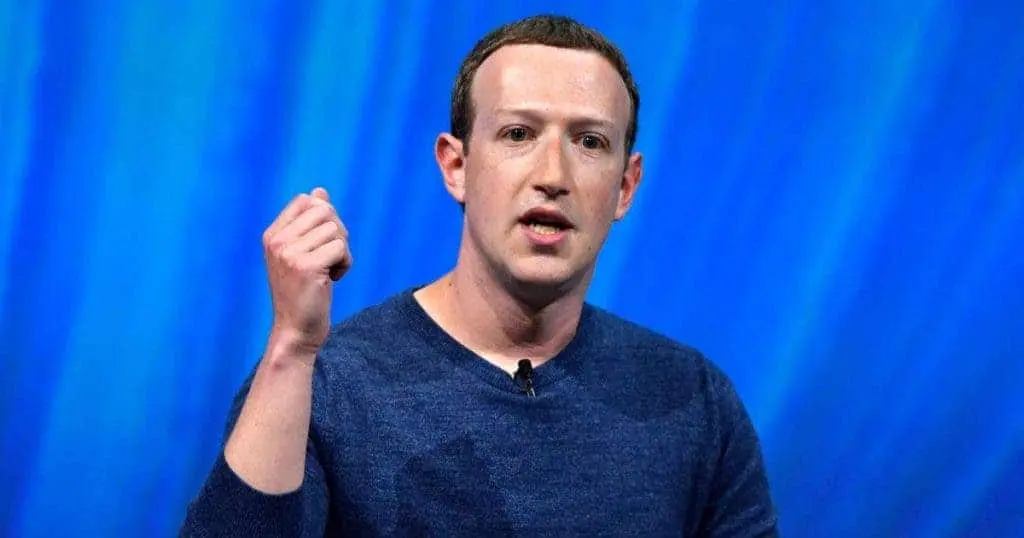 Another person who identified himself as the senior manager of Meta's technical program wrote:
The CEO of Meta is sinking the ship. He claimed that Meta has advantages such as high salaries, but the disadvantages of this company are also many, including the lack of accountability at the manager level and above. In addition, managers and their deputies extract company profits without adding value.
The senior manager of Meta technical program also stated:
I thought Meta was a data-driven company, but it's actually a company driven by personal intuition and feelings, and no one can decide. Zuckerberg to change
Another meta engineer gave the company a one star rating. He describes the recent mass expulsion of Meta as the worst in history. He says in part of his opinion:
With the massive layoffs, I wouldn't advise anyone to work there until the meta stock price has fully recovered.
However, all of the meta staff are relative to Zuckerberg They do not have a negative view. A former employee of the company who was recently fired, Behavior Zuckerberg described it as completely humane with the expulsions. The incentives and compensations that Meta's CEO has planned for the laid-off workforce are as follows:
Graduate salary: Meta will pay basic salary for 16 weeks (four months). Also, two weeks of overtime will be paid to employees for each year of service.
Paid Time Off (PTO): Meta will reimburse all remaining paid time off.
Restricted Stock Units (RSUs): Everyone affected will receive shares as a bonus on November 15, 2022.
Health insurance: Meta will pay the medical expenses of the dismissed employees and their families for 6 months.
Career Advice: Meta will provide quarterly career support to external suppliers, including early access to unpublished job leads.
Migration support: Meta will help people with migration problems.

Mark Zuckerberg After firing more than 10,000 Meta employees, to Elon Musk attacked. In a recent meeting with his staff, he claimed that at least Meta's firing was not like Twitter. He says:
At least we're not like Musk who destroyed Twitter so badly.
Related article:
Zuckerberg And Mask They are not friends with each other, and in fact, they are severe critics of each other. It is never easy for the CEO of a company to tell his employees that they have lost their jobs. Overall Mask And Zuckerberg They fired nearly 15 thousand employees in the last week.
Musk fired 3,700 Twitter employees while the number of recent layoffs Zuckerberg It reaches 11 thousand people. Meta's CEO claims that different companies approach layoffs in different ways. He claimed that careful planning is very important in doing this. He also said that Mask Like many other companies like Meta, it didn't have the time to plan carefully. Zuckerberg He says that if you don't think too much about firing, chaos can ensue, and even after taking so long to make that decision, Metta still has a lot of questions to answer.
Currently, none of Meta's employees are safe. The company claims that it cannot make any promises about jobs. The company is one of the tech giants that has started massive layoffs in recent months. Snap also announced earlier this year that it has cut 20% of its employees. Lyft also recently laid off 700 people from its workforce. Stripe has also laid off 14% of its workforce (about 1,000 people).
Source link