News
LG Tiiun; A device that makes gardening easy at home
In 2021, LG shut down its smartphone business to focus on other products. Now, it looks like the company wants to start the new year with a whole new tool for indoor gardening by helping people grow plants and flowers.
According to reviewgeek, LG usually introduces new smartphones every year at CES; But for 2022, another product is on the way. Prior to its official unveiling in early January, LG recently launched the LG Tiiun Introduced which in Korean means "sprouting". This unique concept is now a real product. The new LG machine is a refrigerator-like gardening machine that makes it easy for novice gardeners to grow plants, flowers, vegetables, etc. indoors at any time of the year.
LG's new indoor garden is not as stylish as the LG Wing; However, TiiunIt can regulate temperature, light and humidity in such a way as to create a suitable environment for plant growth. LG's new product is almost like a movie machineIt is science fiction. If the movie مریخی If you watch LG Tiiun, you will remember the device that Matt Damon, The main actor of the film, managed to plant potatoes on Mars.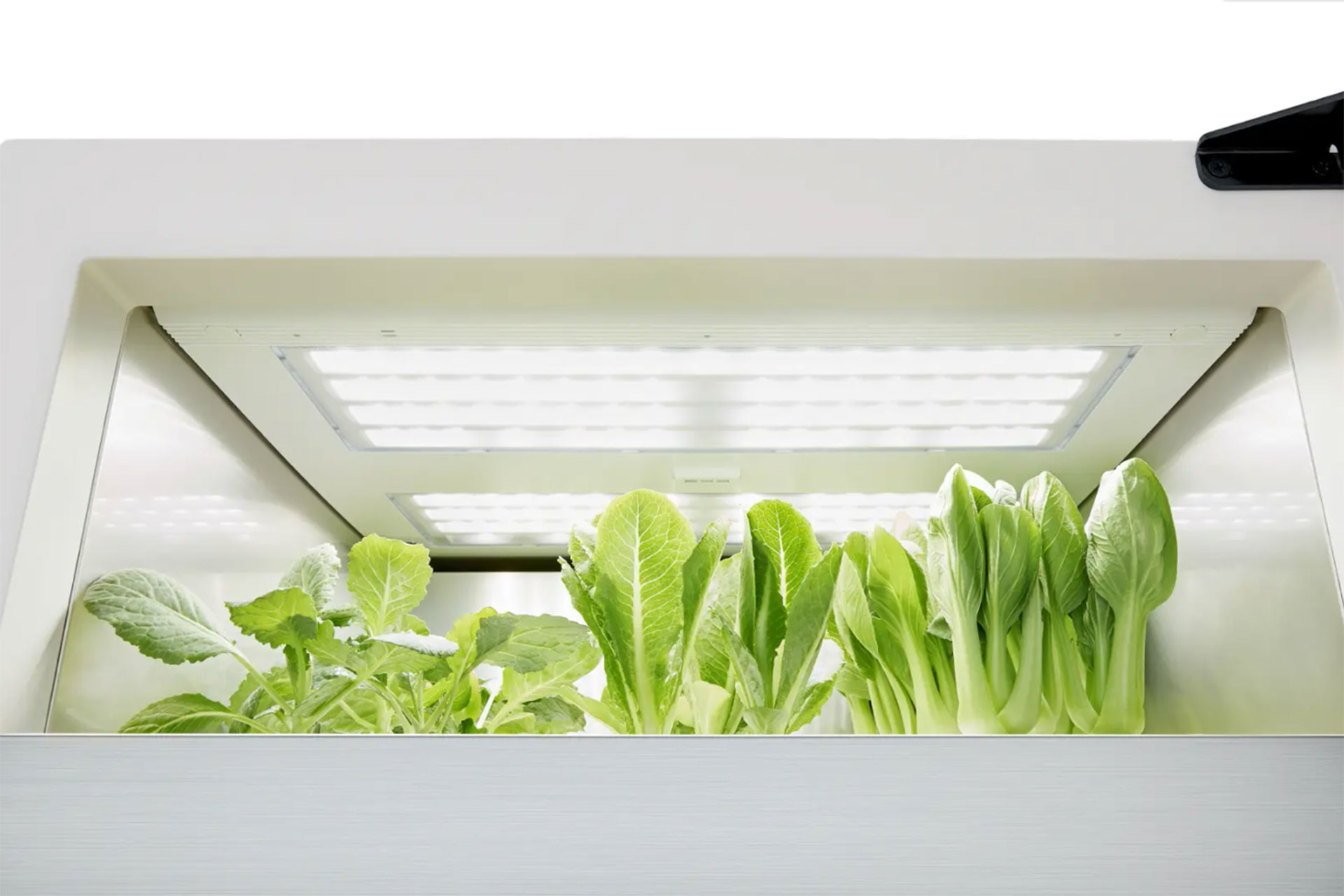 Now the question arises: has LG abandoned the construction of smartphones in order to focus on modern gardening equipment? Aside from the joke, it is interesting to see that LG, which has produced some unique and creative smartphones in its portfolio, has now started to make indoor gardening equipment and is trying to design new and attractive products for its target buyers. Now that Corona has forced us to be home more than ever, maybe this device can create new entertainment for us!
Related article:
According to press releases, the LG Tiiun immediately creates an excellent growing environment for plants. Crops, including flowers, grow in less than four weeks. Each shelf can hold up to six seed pods.
Alji says even novice gardeners can grow different vegetables at the same time; However, some may take more than eight weeks to grow. However, LG claims that its modern equipment allows seeds to grow faster than when planted outdoors.
The new LG device automatically adjusts the temperature, light, etc. to mimic the natural cycles of the day. There is also an automated intelligent irrigation system that simplifies the plant maintenance process and allows anyone to do it. In addition, Tiiun is compatible with LG's ThinQ mobile app, giving owners more ways to browse their products.
Maybe this device can help you become a person who loves gardening indoors! With a transparent window on the device door, users can easily see inside and examine their plants. The LG Tiiun may look like a mini-refrigerator at first glance; But very interesting things can happen in it. Probably information about the price and release date of this device at CES Or will be published in early 2022.
Source link