News
Lenovo unveiled its new line of monitors, including a 4K model with a 144Hz refresh rate
During the IFA 2022 event, Lenovo has introduced a new gaming monitor called Legion Y32p-30, which is an ideal choice for gamers with 4K resolution and support for 144 Hz refresh rate.
Along with the introduction of its new and high-end Legion, Lenovo has also unveiled a wide range of commercial monitors, including various models of the ThinkVision series.
Among all the new monitors introduced by Lenovo, the Legion model is definitely more attractive, and of course its features are not only for gamers. This 31.5-inch UHD display with 4K resolution can be very useful both for playing games and for content producers.
written by DigitalTrendsThe Legion Y32p-30 reaches a maximum brightness level of 400 nits and offers a contrast ratio of 1000:1. This product uses very thin borders, which makes the user have more surface to display the content and immerse in it. In addition, it is possible to adjust the height and tilt of the screen and it can be turned to both sides according to the need. Lenovo also offers this product with the ability to protect the eyes against blue light.
There are plenty of 4K monitors on the market, but a gaming monitor that delivers 4K resolution simultaneously at a 144Hz refresh rate is still very attractive, although there are certainly other models that offer both, and in the new Legion's price range. Placed. Other features of this product include a response delay rate of 0.2 milliseconds, which can be very useful when playing shooting games and RPGs.
Lenovo's Legion Y32p-30 retails for $749 and will begin shipping in December. In addition, in January 2023, we will see the release of five new displays from Lenovo, but these models will target the professional user community.
Lenovo's new ThinkVision series monitors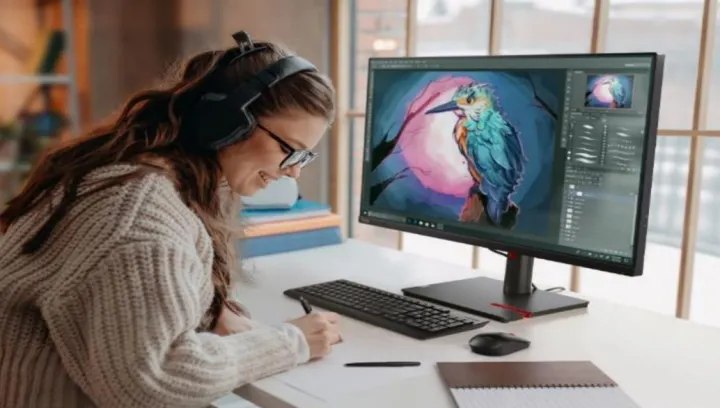 Lenovo's new monitor lineup includes the ThinkVision T32p-30 ($799), ThinkVision T34w-30 ($849), ThinkVision S25e-30 ($179), ThinkVision T32h-30 ($549), and ThinkVision T24i-30 ($299). And then we will have a look at the differences between these models.
ThinkVision T32p-30 is Lenovo's solution for those employees who need a large screen. This 31.5-inch monitor offers 4K UHD resolution and uses an IPS panel, which is why it is expected to have a wide viewing angle and accurate color reproduction. The design of this model is minimal and has very narrow borders.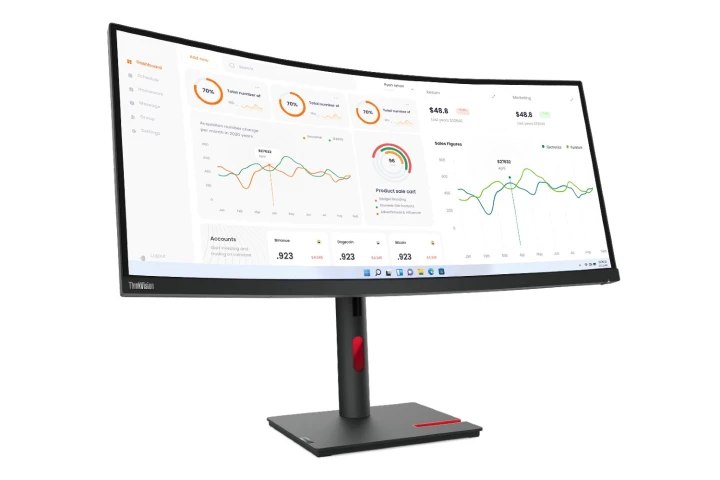 Related article:
The ThinkVision T34w-30 model (pictured above) also has a 34-inch curved panel with WQHD resolution, which is rated at 1500R for an immersive user experience. Both of these monitors support a 60Hz refresh rate, which can be used for creative work, viewing Excel spreadsheets, and more.
Lenovo has also introduced another monitor called ThinkVision T32h-30, which uses a 31.5-inch panel with QHD resolution. This model is equipped with an internal RJ45 Ethernet port to provide more security.
S25e-30 and T24i-30 are two smaller screens, the first uses a 24.5-inch panel with Full HD resolution and a 75 Hz refresh rate, while the second model is equipped with a 23.5-inch IPS panel with high brightness and wider color coverage. has been
Introducing its new monitors, Lenovo has targeted productivity and the ability to combine work with entertainment.
Source link