News
Lenovo Introduces YOGA T500 Play Projector with Giant 22,500 mAh Battery
Following the successful launch of the T500 smart projector in September, Lenovo has now launched its second smart projector, the Lenovo YOGA T500 Play Edition, in China. The main attraction of this new smart projector is its huge 22,500 mAh battery, which allows this device to stay on for up to 5 hours.
According to Gizmochana, the YOGA T500 Play has DLP Projection technology and is equipped with a 0.23-inch DMD digital micro-mirror chip. This projector can achieve 1080p physical resolution and is compatible with 4K resolution. It also supports HDR10 +, HLG dual dynamic decoding, and Lenovo's proprietary EEP image quality algorithm that reduces image noise and enhances contrast. It should also be noted that the YOGA T500 Play is capable of producing 600 to 700 lumens of light.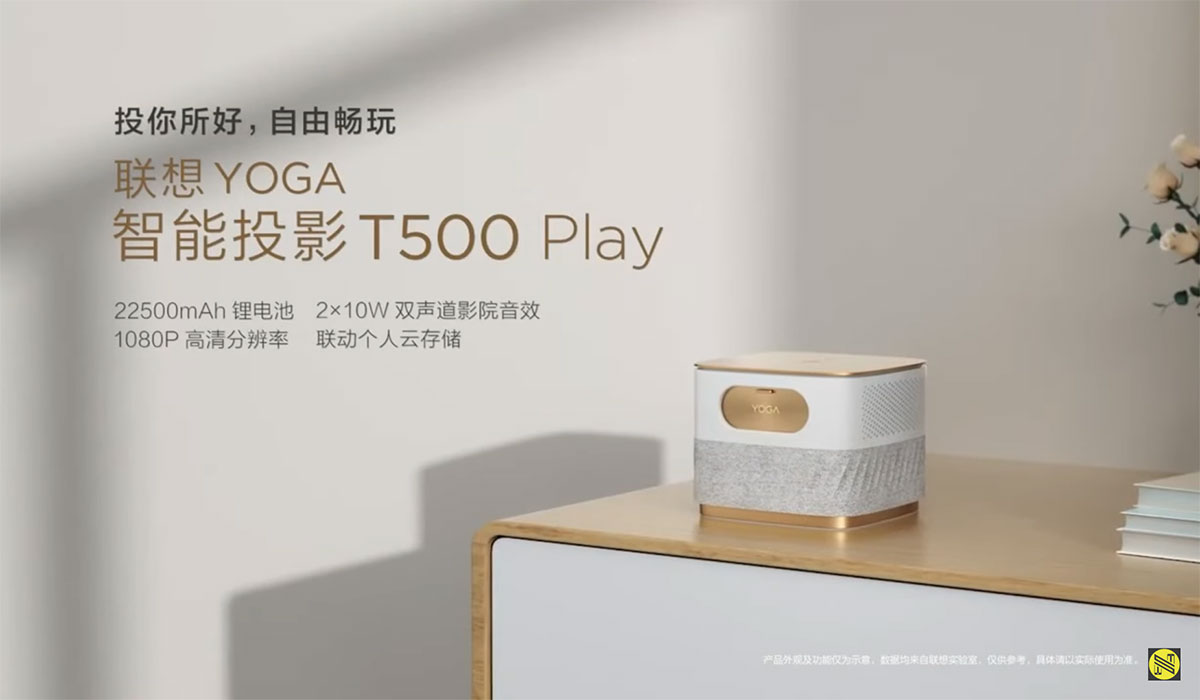 One of the amazing features of this smart projector is its built-in dedicated focus lens, which focuses automatically when the device is turned on or moved. This is possible due to the ability to auto-correct vertically and four horizontal points. The T500 Play Edition is integrated with two 10-watt full-range speakers with dual passive radiators that produce a powerful bass.
Related article:
The T500 is a quad-core T972-H processor with 2GB of DDR memory and 16GB of eMMC flash memory Uses. But one of the features that sets this smart projector apart is its massive 22,500 mAh lithium battery. This feature allows you to move the projector and enjoy working with it for up to five hours. This means that you can now take your projector anywhere you like and experience great movie watching in a variety of locations.
The Lenovo YOGA T500 Play Edition retails for $ 470.
Source link