News
Learn how to transfer data inside a photo to Excel on a Mac
Property Data From Picture Saves users from manually entering information in Excel. This feature scans an image (for example, a table of values ​​printed in a journal, a printout of financial transactions, or even an image of a table from a website) to find relevant data by analyzing it. Excel imports everything into spreadsheets after giving you the opportunity to edit the data found.
The Data From Picture feature is now available in Excel for Mac, iPhone and Android; But there is still no information on when Windows users will have access to this feature. To use the ability to extract data from images, follow these steps:
Step 1: Collect data
You can use one of the following three methods to enter data into Microsoft Excel:
Insert data from an image file
Insert data from the image you copied to your clipboard
Insert data from iPhone or iPad camera
In the following, we will cover how to use each of the methods to obtain data.
Insert data from an image file
If you have an image that contains the data you need, you can easily get the data.
Open the spreadsheet in Excel and go to the tab Insert go. Roy Data From Picture Click then Picture From File Choose.

Look for the desired file and after selecting it, tap Open click.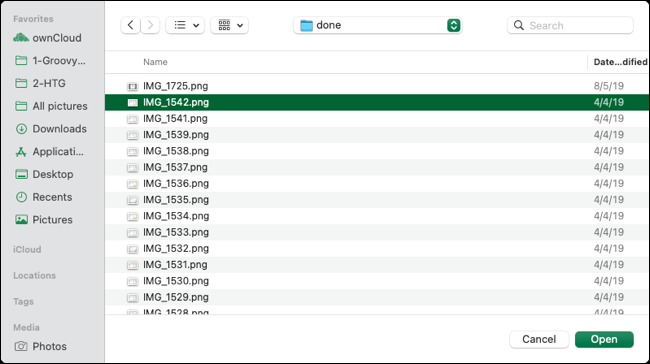 Insert data from the clipboard
You may see a table on a website or a PDF file on your computer. You can easily take a screenshot of the data or select and copy it to paste into your clipboard. Note that you can also save the screenshot as a file and import it into Excel this way.
After taking the image in the clipboard, go to the Insert Excel tab, click on Data From Picture from the bar, and then select Picture From Clipboard.
Insert data from iPhone camera
You can use the iPhone camera to record and scan data and then import it into spreadsheets.
Related article:
Right-click on a spreadsheet cell and go to Menu Insert from iPhone or iPad go. In the pop-up window Scan Documents Click for your device.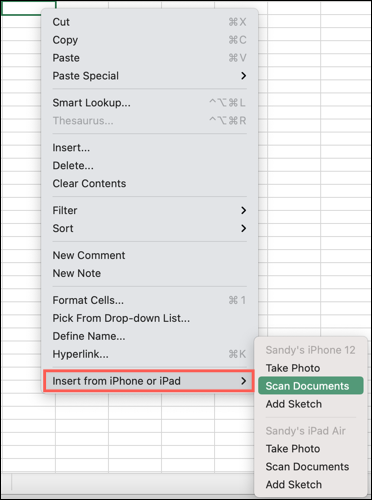 Your device will ask you to scan the document. When you put it in focus, press the button Capture Tap and if you are satisfied with the image, tap Save Tap.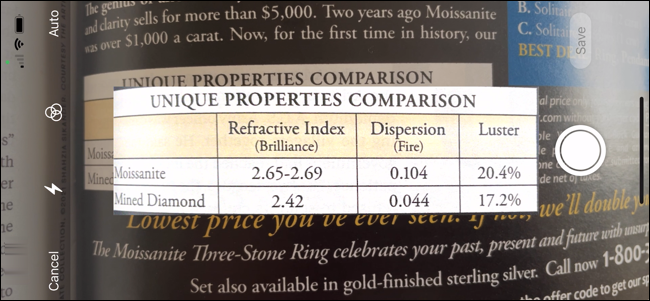 Step 2: Review and insert data
After using the above methods for data collection, you will immediately see a ribbon on the right side of Excel spreadsheet that shows you the progress of data retrieval and analysis.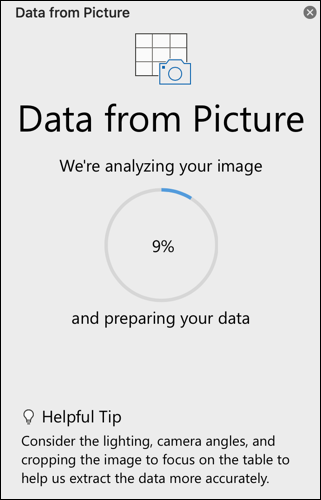 When the analysis is complete, Excel displays the image you took at the top of the sidebar and shows you the actual data directly below. You may notice that some characters, such as copyright or registered symbols, and icons or images are not displayed properly.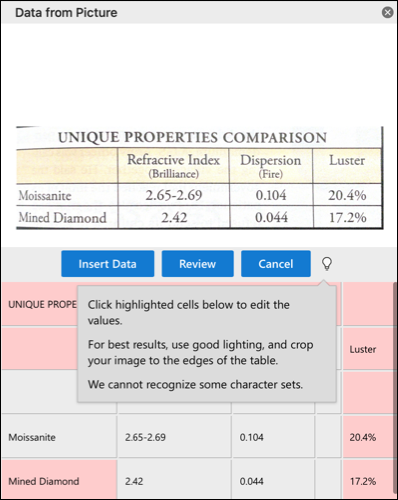 Excel highlights any questionable values ​​so you can check and correct them if needed. You will see the data that Excel believes are accurate in the check box along with its location in the image itself.
To correct, you can click on a specific piece of highlighted data and then accept Choose.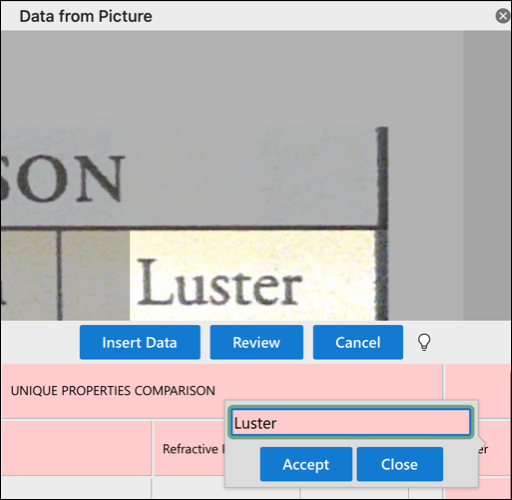 On the other hand you can Review Click to navigate through all the items found. Apply any changes you like and tap to complete the review Accept click.
When done, the Review button turns gray because the data no longer contains highlights. You can click on Insert Data Click to display data in spreadsheet.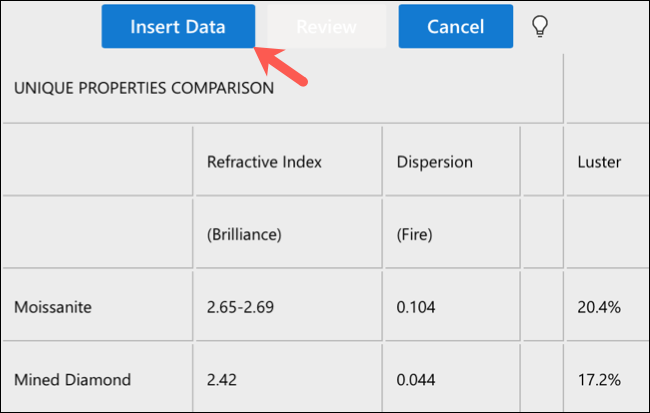 Finally the Data From Picture sidebar closes and you can see the data in your tab.

Now, the next time you need to get information from a website or print page, you can use this handy trick for Microsoft Excel on your Mac. If you have experience using this method and entering information manually in Excel, share it with us and Zomit users.
Source link