News
Learn how to access the hidden menu of Power User in Windows 10
The Power User menu provides quick access to some of the most advanced or popular features of Windows 10. This menu was introduced in Windows 8 and due to its popularity went to Windows 8.1 and then to Windows 10 with updates and newer features.
How to find the Power User menu
There are two simple ways to access the Power User menu. If you like keyboard shortcuts, you can use the keys to open this menu Windows + X Press. Now you know why this menu is also called the WinX menu.
Another way is to right-click on the Start menu in the lower left corner of the desktop.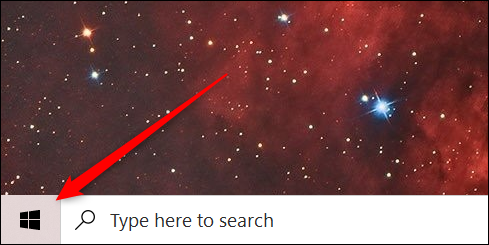 Right-clicking on the Start menu will open the Power User menu.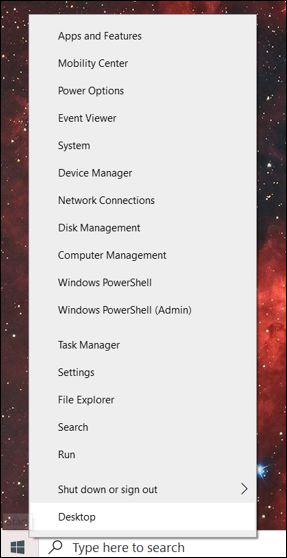 Access Power User menu options in Windows 10
Below you can see the default options of the Power User menu along with the shortcuts that allow you to run them:
Apps and Features With shorts F: Opens the Apps and Features section in settings.
Mobility Center With shorts BWindows Mobility Center: Opens the fast-moving audio, visual, and battery settings.
Power Options With shorts O: Opens the Power & Sleep section in the settings program.
Event Viewer With shorts VOpens the Event Viewer section, which displays a report of program and system messages.
System With shorts Y: Shows the system information of your device in the settings application.
Device Manager With shorts M: Device Manager opens, allowing you to configure or troubleshoot your PC hardware.
Network Connections With shorts WOpens your network status information in Settings app.

Related article:

Disk Management With shorts KThis shortcut opens the Disk Management section, which lets you manage disks and drives.
Computer Management With shorts G: Opens the Computer Management section, which includes management tools such as Event Viewer and Disk Management.
Windows PowerShell With shorts i: This shortcut runs PowerShell.
Windows PowerShell Admin With shorts A: Can run PowerShell as an administrator.
Task Manager With the key TOpens the Task Manager section, which displays resource and process usage statistics.
Settings With shorts N: Opens the Windows settings program.
File Explorer With shorts E: Opens the File Explorer section.
Search With shorts S: Opens the Windows search box and places the cursor in the search bar.
Run With shorts R: Opens the Run section, which allows you to open folders and run programs with commands.
Shut Down Or Sign Out or Sleep or Restart: First press the U key and then the key to sign out (Sign Out) i, Sleep mode key S, To turn off the key U And to restart the key system R Press.
You can also change the Power User menu in the settings section with more limited options; But complete customization of this menu requires checking and making changes to the Windows registry.
Source link