News
Is Xiaomi 120 watt hypercharge technology safe?
Xiaomi first introduced its 120-watt ultra-fast charging technology in September 2021 with the launch of the Xiaomi 11T Pro in Europe. The technology was then introduced in the Xiaomi 11i Hypercharge, which has recently been made available to buyers in India. According to the company, the 4,500mAh Hypercharge 4,500mAh battery can ideally go from zero to 100% in 15 minutes. Although 120-watt supercharged charging is a cutting-edge technology in the smartphone industry, the question is, does it have the necessary safety?
The Digital Trends website has researched how hypersharge technology works to see what Xiaomi has done to keep users safe.
How Xiaomi supercharged 120 watts supercharged technology is called hypercharging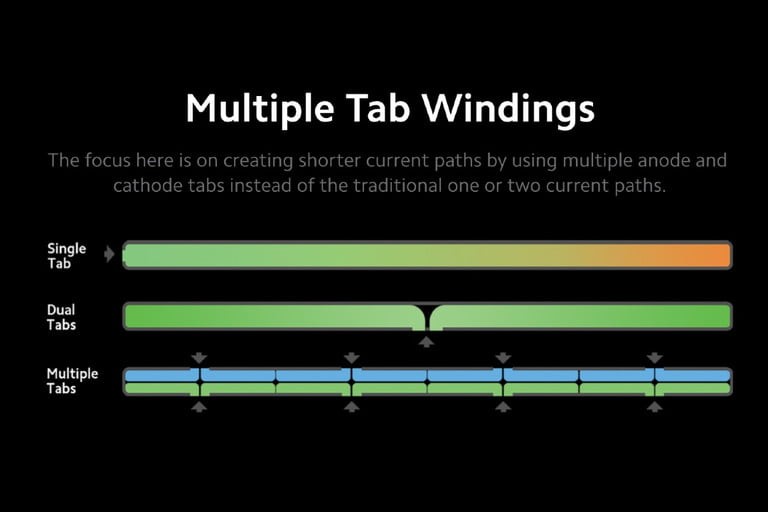 Xiaomi has announced that hypercharging technology will be made possible by combining new innovations in battery and charging circuit and charger. Let's talk a little bit about the technicalities of this technology and its important technologies. Hypercharge consists of five distinct parts:
Dual charge pumps
Dual cell batteries
Multilingual Winding Technology (MTW)
Mi-FC technology
Graphene-based battery
Xiaomi first modified its entire charge structure and used dual charge pumps to better control the voltage and current of dual-cell batteries. This means that there is more wattage consumption, which will reduce the charging time. The Xiaomi 11i Hypercharge uses a dual-cell battery, which is used to increase the available input power compared to the standard single-cell battery. This feature also helps reduce charging time.
The company has also used multilingual winding (MTW) ​​technology, which allows better current flow in the battery. By using multiple anode and cathode tabs, the energy flow paths will be shortened instead of one or two traditional current paths that have more resistance. MTW reduces resistance by creating multiple tabs and helps increase flow rate.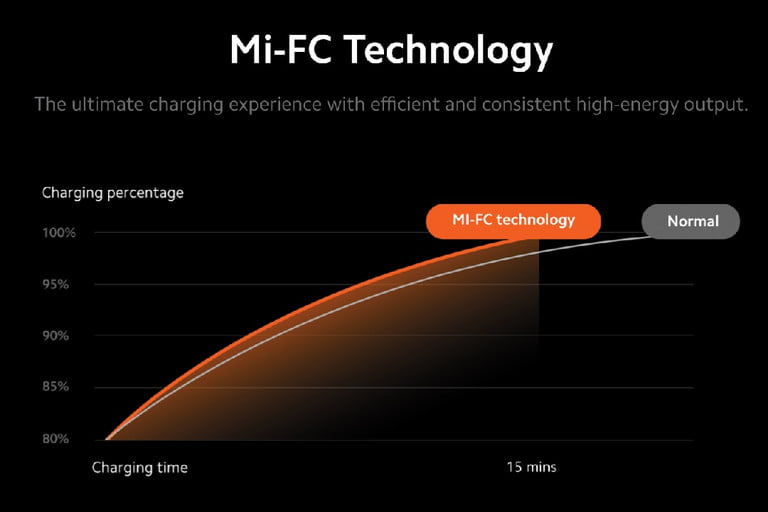 However, there is an important obstacle in between. If you have ever used a fast charger, you know that charging speeds are reduced by a significant amount after the battery capacity reaches 85%. To prevent this problem, Xiaomi has used Mi-FC technology. This technology allows current to flow from the charger to the battery for longer.
Xiaomi has used a cellular current and voltage monitoring system to control all these components on an instantaneous basis. Since more current continues even after charging 85% of the battery capacity, Xiaomi's control system will reduce the charging time from 85% to 100%. The company has finally used graphene-based battery technology. These batteries have more conductivity than traditional batteries, which allows them to charge faster.
A combination of modified charging structure, dual-cell battery, Mi-FC, MTW and graphene-based battery technology allows Xiaomi to charge its device batteries faster.
Is Xiaomi's 120 watt hypercharge technology safe?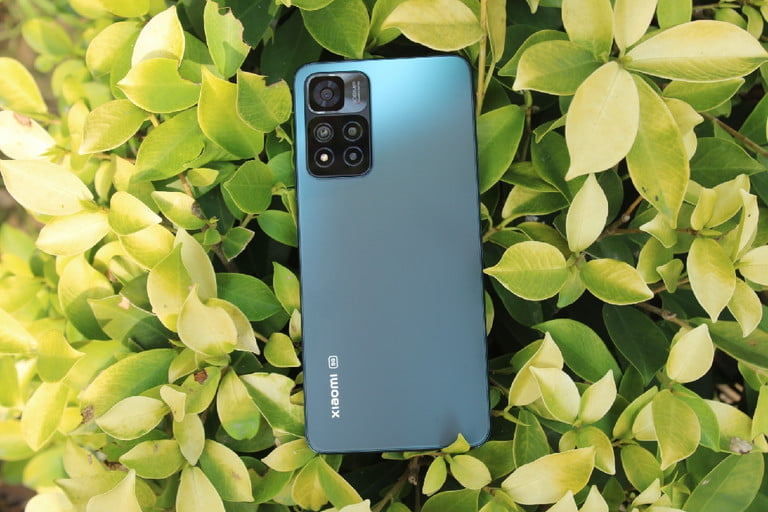 Xiaomi has said that not only has it spent its time improving its charging time; It also pays attention to ensuring the safety and efficiency of this technology. The 120-watt ultra-fast charging technology in Xiaomi phones comes with 34 protection features. These protective features include safety measures from the charger, circuit to battery for long-term operation. These features are:
Charge and discharge protector at high temperature of the battery
Overheat protection of the circuit
Protect extra USB input current in the circuit
Short circuit protection for charger and circuit
Overcurrent protection and overvoltage protection for the charger
Xiaomi has used 9 thermal instantaneous sensors to compensate for high currents and abnormal heating of the phone. In addition, the company's technology has been certified by the TÜV Rheinland Safe Fast Charging System. This certificate is usually awarded to smartphones, power banks, laptops and other devices to confirm the safety of their fast charging system after some tests.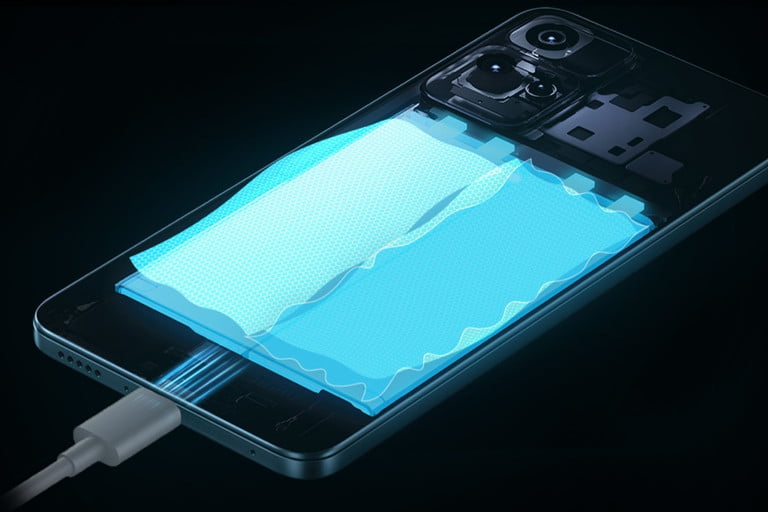 According to Xiaomi, the 11i Hypercharge maintains up to 80% battery life after 800 charge and discharge cycles. That's less than the 1,000 rechargeable cycles a device can withstand in a Psafe study before a 20 percent capacity reduction. However, a ResearchGate study shows that reducing battery life to less than 80% takes between 500 and 1,000 charge cycles; Therefore, Xiaomi's claim is in this range. For this reason, you do not have to worry about battery capacity and rapid wear.
Will the Xiaomi 11i Hypercharge really charge from zero to 100% in 15 minutes?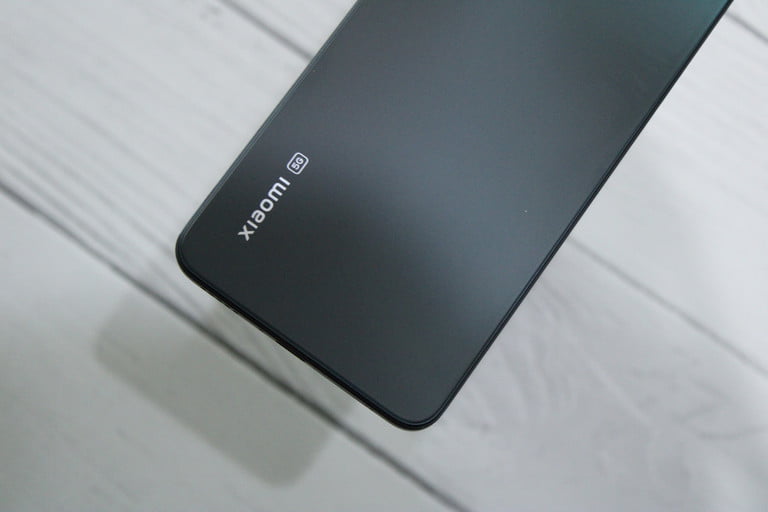 The short answer to the above question is no. With the tests performed on the Xiaomi 11i Hypercharge, this device did not charge from zero to 100 in 15 minutes, and besides, no one uses their phone in ideal conditions. Xiaomi's 120-watt fast charge technology is not enabled by default, and to use it, you must enable the Boost power output option in the battery settings so that the device can be charged to a maximum power of 120 watts. Below, you can see the statistics obtained when the Boost option is active:
10% charge in one minute
31% charge in four minutes
59% charge in 7 minutes and 10 seconds
100% charge in 16 minutes and 42 seconds, reaching the last 1% will take about 27 seconds
Related articles:
This means that in everyday use, the Xiaomi 11i Hypercharge can be fully charged in about 17 minutes. That way, you can pull your fully charged phone out of the charger by making a cup of coffee and drinking it or playing Forza Horizon 5 for a few minutes. This feature is also very useful when traveling; Because you can find an outlet and charge your device quickly. You can charge your device from 0 to about 80% with just 15 minutes of charging.
Source link