News
Introducing Parag Agrawal; What you need to know about the new Twitter CEO
Jack Dorsey Yesterday, November 29, 2021 (December 29, 1400) he resigned as Twitter CEO and Parag Agrawal, Chose the company's chief technology officer as his successor. Dorsey announced his resignation in a statement on Twitter, saying "Twitter must be able to stand on its own two feet without the presence of its founder." He also commented on Parag Agrawal:
I have a lot of trust in the CEO of Parag. He has played a key role in Twitter's vital decisions, and his actions over the past 10 years have revolutionized Twitter. Now is the time to lead Parag and I consider him quite suitable for this position.
Agrawal may not be one of the most popular names for people on platforms like Twitter; But he is a veteran engineer on Twitter and a close friend of Dorsey. He first started working on Twitter in October 2011 focusing on promotional products and was the first to be named Distinguished Engineer He took over Twitter.
Six years later, in October 2017, Agrawal was appointed Chief Technology Officer, during which time he took action to address key issues such as password security issues and some bolder initiatives such as decentralization.
Related article:
Agrawal is only 37 years old, despite his prolific work history. He is the fourth CEO of Twitter and has never been so exposed to the public. This will definitely change after the confirmation of his new role on Twitter.
So far, we know six things about Parag Agrawal that could provide a good clue to his performance as Twitter CEO.
Agrawal had moved from Mumbai to Stanford before taking to Twitter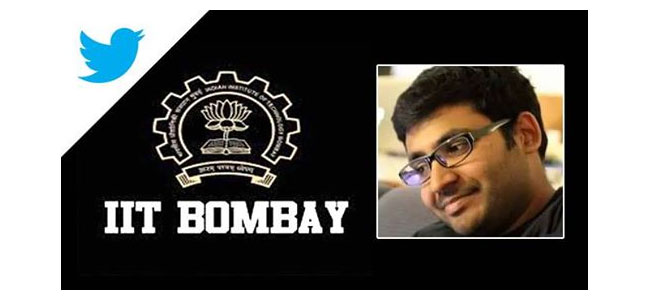 The new Twitter CEO received his bachelor's degree in computer science and engineering from IITs in Mumbai and, according to his LinkedIn profile, completed his doctorate in philosophy between 2005 and 2012. And computer science at Stanford University.
Agraval is well-known to large technology companies
According to LinkedIn, Agrawal joined Microsoft in 2006 for a short period of four months for research projects and then joined Yahoo and AT&T research projects. He logged into Twitter for the first time in 2011.
Agrawal quickly rose through the ranks on Twitter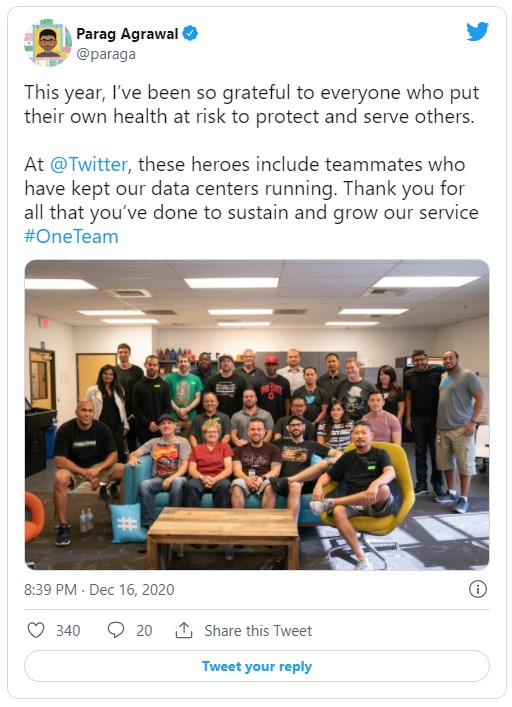 At the very beginning of its entry into Twitter, Agrawal began its work with projects related to increasing the connection of users' tweets with the timeline and the growth of their audience. He was the first person in the company to launch the Twitter account ranking system Distinguished Engineer Took it from him. Agraval was appointed Senior Director of Twitter Technology in 2018 (1397).
Twitter owes its cohesive machine learning technology and artificial intelligence to Agrawal
As Chief Technology Officer, Agrawal focused on a cohesive machine learning approach and artificial intelligence on Twitter, and last year (2016) in an interview with Nicholas Thompson, Explained that Twitter will use this technology to intelligently identify inappropriate tweets.
Agrawal is interested in decentralizing social media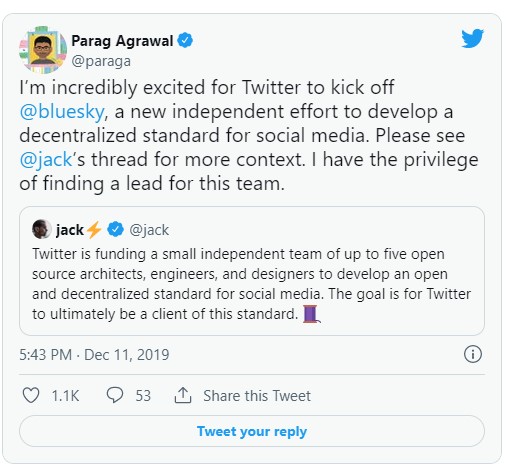 Agraval is one of the leading figures in the development of a decentralized social network protocol called Blavasky and has participated in this project since 2019 (2009). Dorsey had previously described Bluewasky as a standard for Internet calls.
Dorsey cites Agrawal as the source of Twitter's vital decisions
In a statement announcing his resignation, Dorsey confirmed Agrawal, saying Agrawal had been unanimously selected by a Twitter board decision. Dorsey appreciates Agrawal's skills, courage, and spirit, and has identified him as a good choice for Twitter CEO. In an interview with the Wall Street Journal, a former Twitter employee said that Agrawal is a close friend of Dorsey.
How do you, the users of Zomit, evaluate the choice of Parag Agrawal to be the CEO of Twitter? Can he be a worthy CEO for Twitter?
Source link