News
Intricate miniature scenes in engaging images taken with the iPhone
Photography Collection Drake Lane Shows miniature characters who use Lane's conscious thoughts and help her express her moods and thoughts through calm scenes. All of these scenes are carefully crafted on his desk.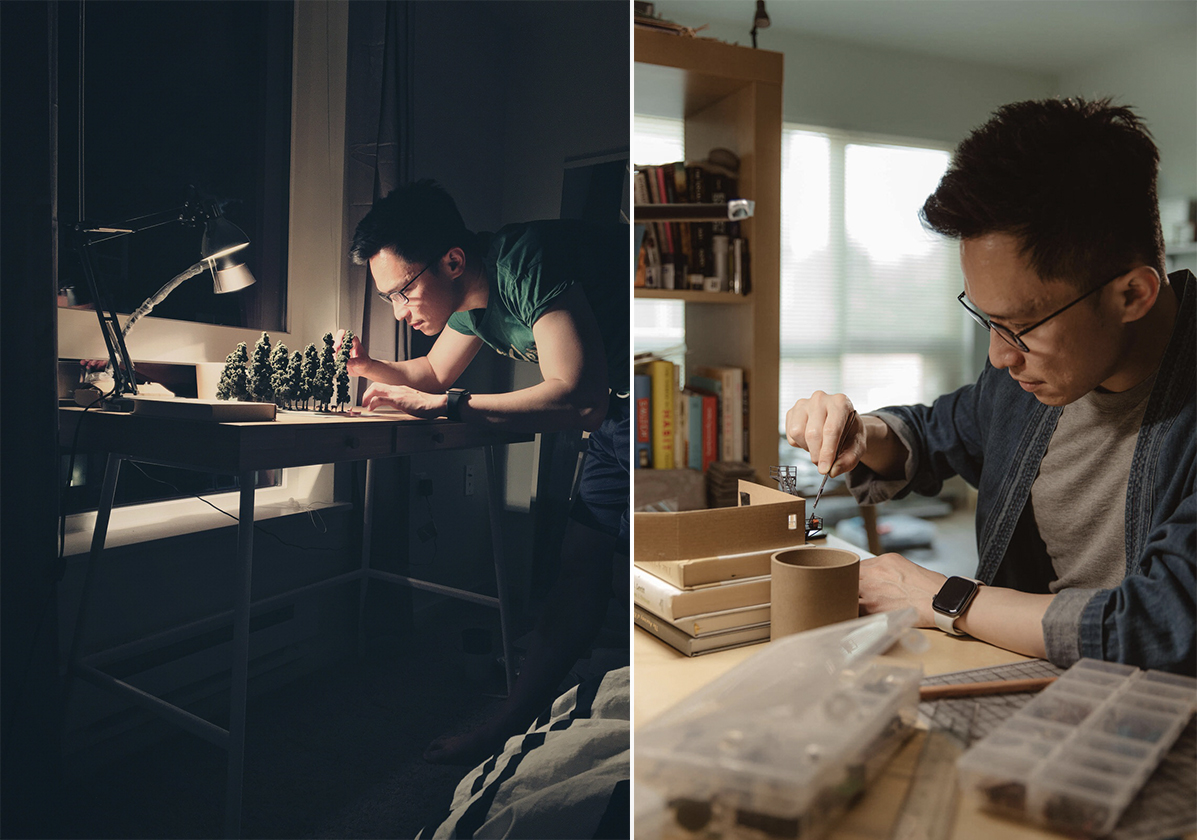 Lane first entered the world of miniatures nine years ago and immediately began collecting them. He began photographing them and showing scenes that showed a different and creative perspective on his stressful life as a professional in the world of advertising.
This creative artist first started this work as a hobby for himself and his colleagues. When his work came to the attention of media and brands such as Apple, Disney, Wall Street Journal and Instagram, it did not take long for it to become a larger collection. Unlike other toy and miniature photographers, Lane photographs his work exclusively with the iPhone.
He says:
In my opinion, the main attraction of photography with smartphones is the possibility of using them without the need for prior planning. I can take out my phone and start taking pictures whenever I can.
---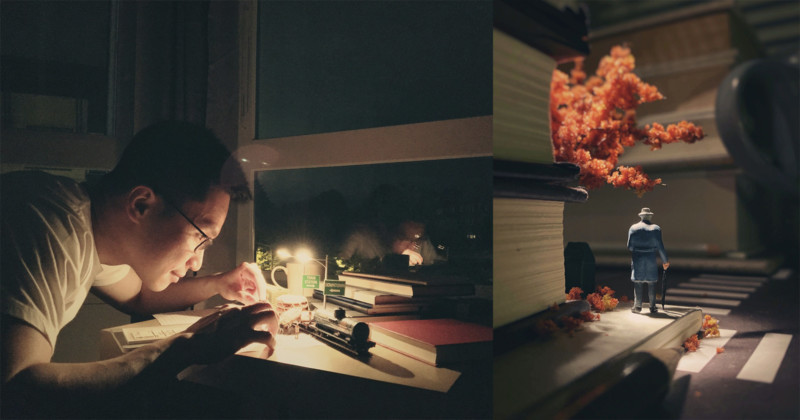 ---
Smartphone photography allows Lane to shoot at difficult angles that larger or mirrorless DSLR cameras cannot do. Needless to say, the downside of shooting with smartphones is that features such as macro focus and their number of pixels are more limited than with cameras. However, this is not a barrier for Lane; Because he sells his prints to online fans and audiences who are excited about decorating their homes with his photographs.
---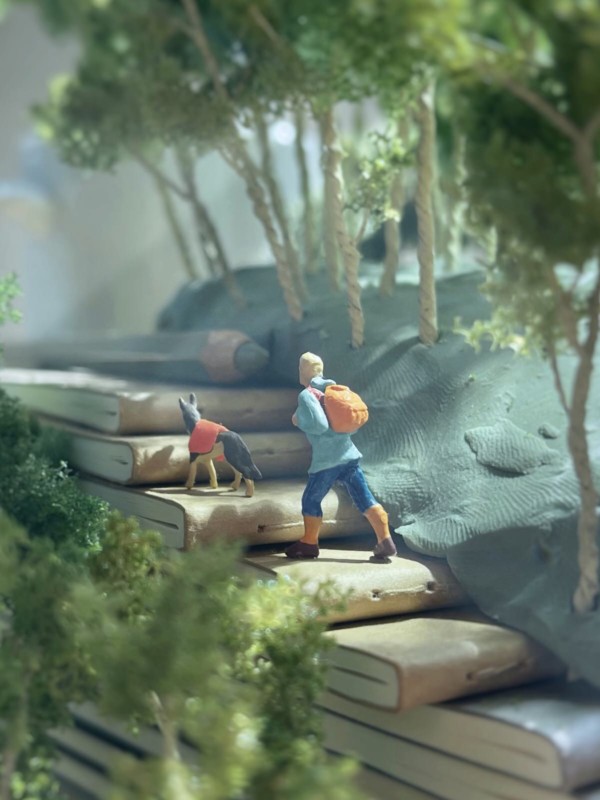 ---
---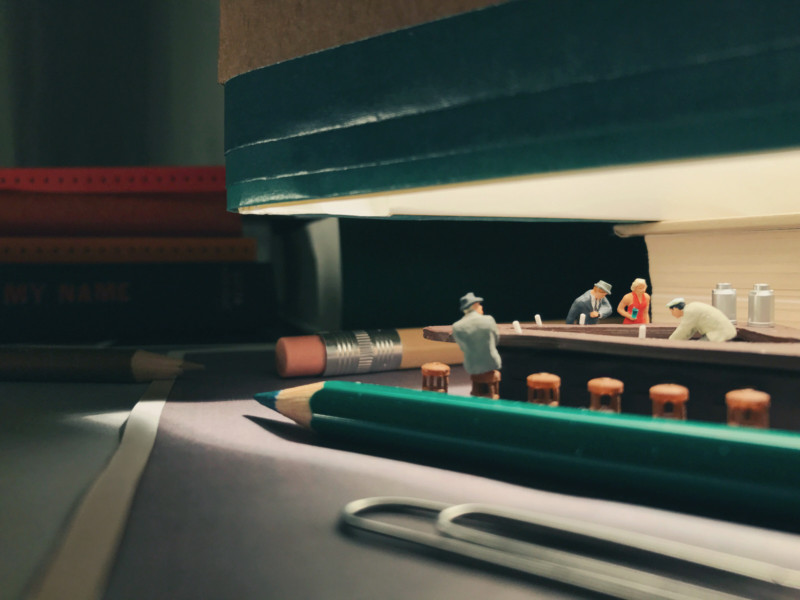 ---
The mood plays an important role in Lane's work; Because he is often inspired by the seasons, nature, city life and mental health. He explains:
Related article:
I try to visualize, create, and visualize stories of my moods and thoughts in recent events. I choose the more relaxed and reflective thoughts that I usually hesitate to express as the subject and create miniature scenes to highlight them with miniature figures as the main effect.
---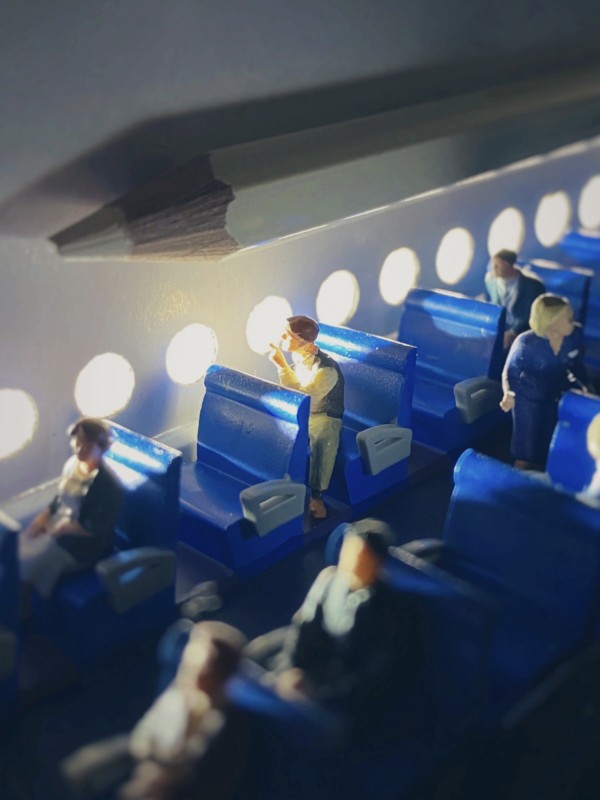 ---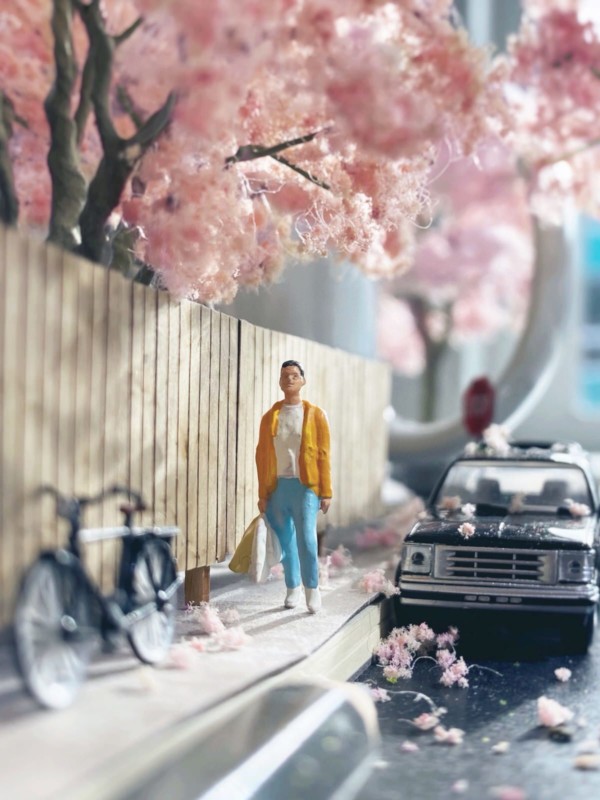 ---
Lane's miniature sets include desk items such as stationery, pencils, notebooks, books and glasses. All this helps him to create a world of imagination that is displayed on the work surface. Lane does not glue his tools; Therefore, the columns are fragile and need care. Due to the lighting conditions and the camera frame, completing each set requires approximately one week of trial and error and fine-tuning.
---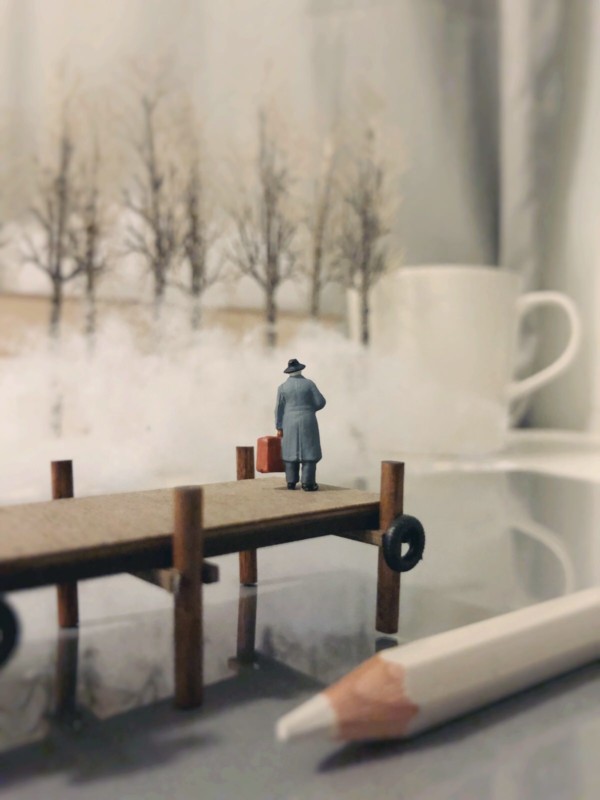 ---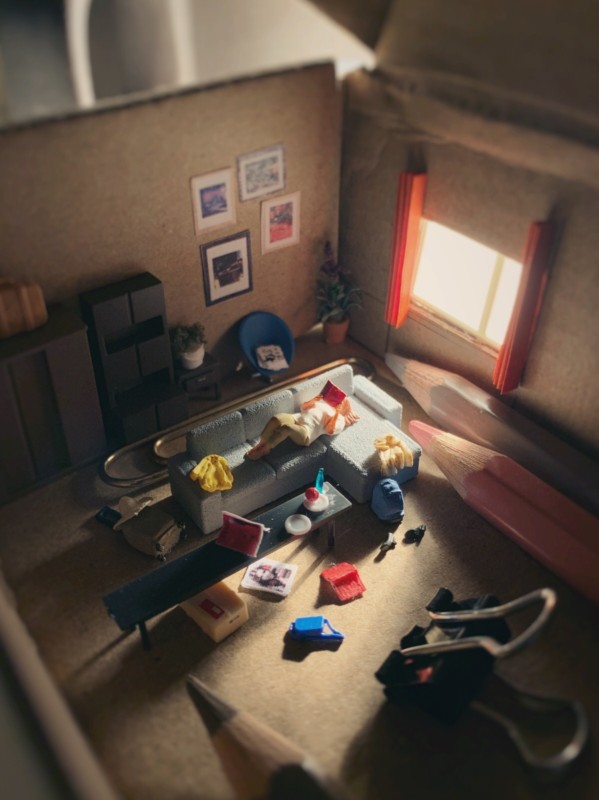 ---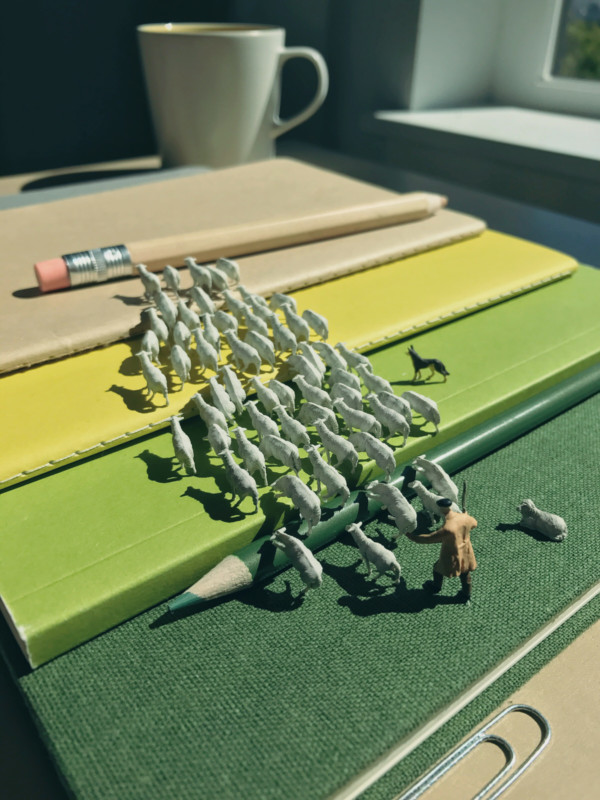 ---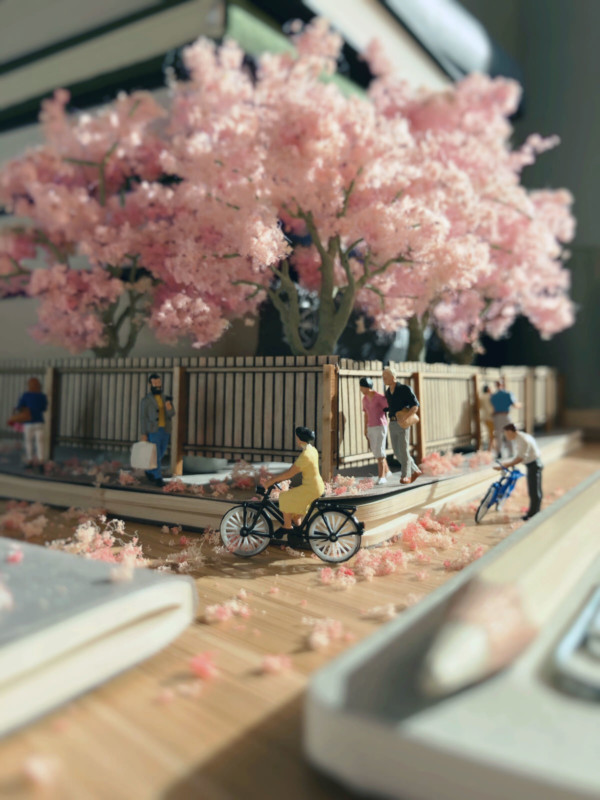 ---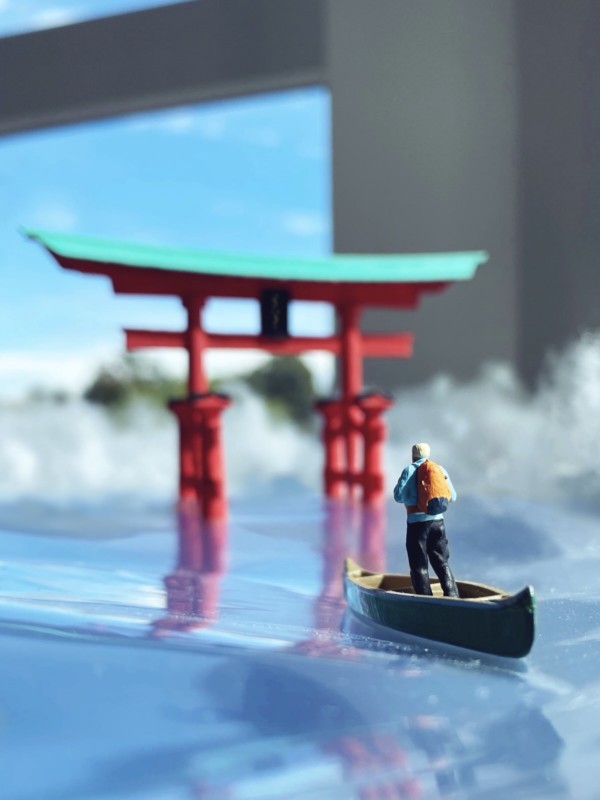 ---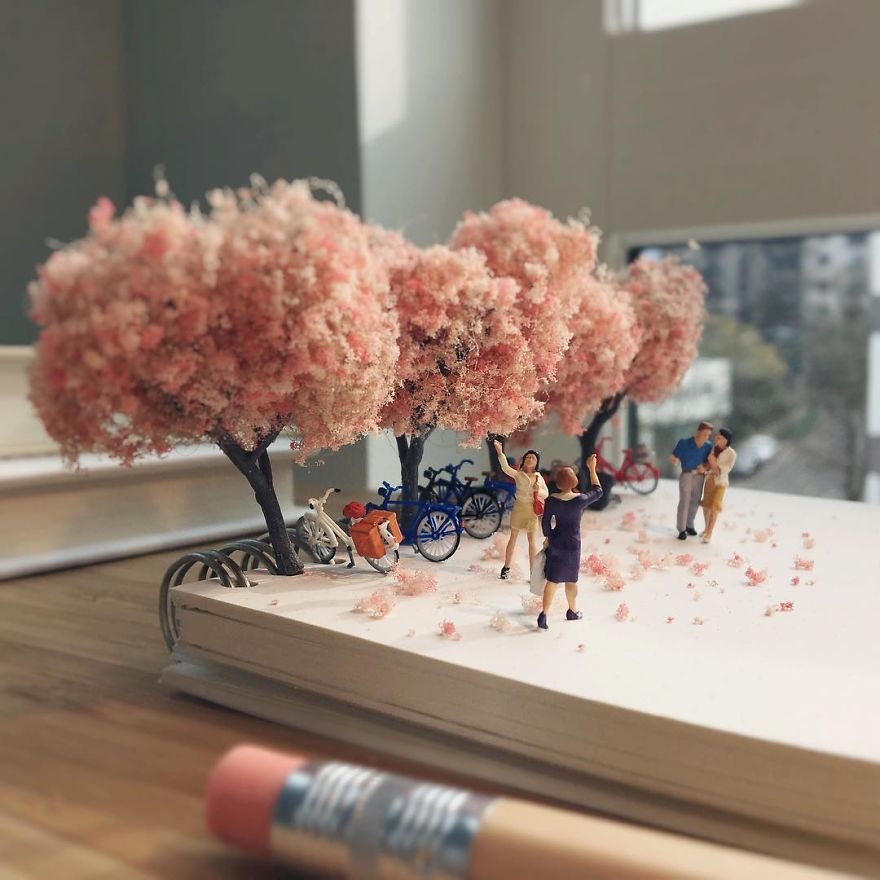 You can see more of the miniature photography with the iPhone on Drake Lane's Instagram page.
***