News
In China, Apple imposed a 10-minute limit on the Everyone option of AirDrop
Apple today released the iOS 16.1.1 update to all users. While the release notes do not mention any new features or major changes, there is one very important thing for Chinese users. With this update, Apple has changed the way AirDrop's Everyone option works, and now it will only stay active for 10 minutes.
Added AirDrop time limit in China
As some users have reported, the iOS 16.1.1 update adds a new time limit to AirDrop for Chinese users. With this change, people can no longer keep AirDrop enabled for everyone, including anonymous users, indefinitely.
Changes to the way AirDrop works have been implemented in iOS 16.1.1 and iOS 16.2 beta. These versions are available to users and developers from today. Also, some people claim that this restriction is based on hardware, which means that only iPhones purchased in China will be affected by the said update.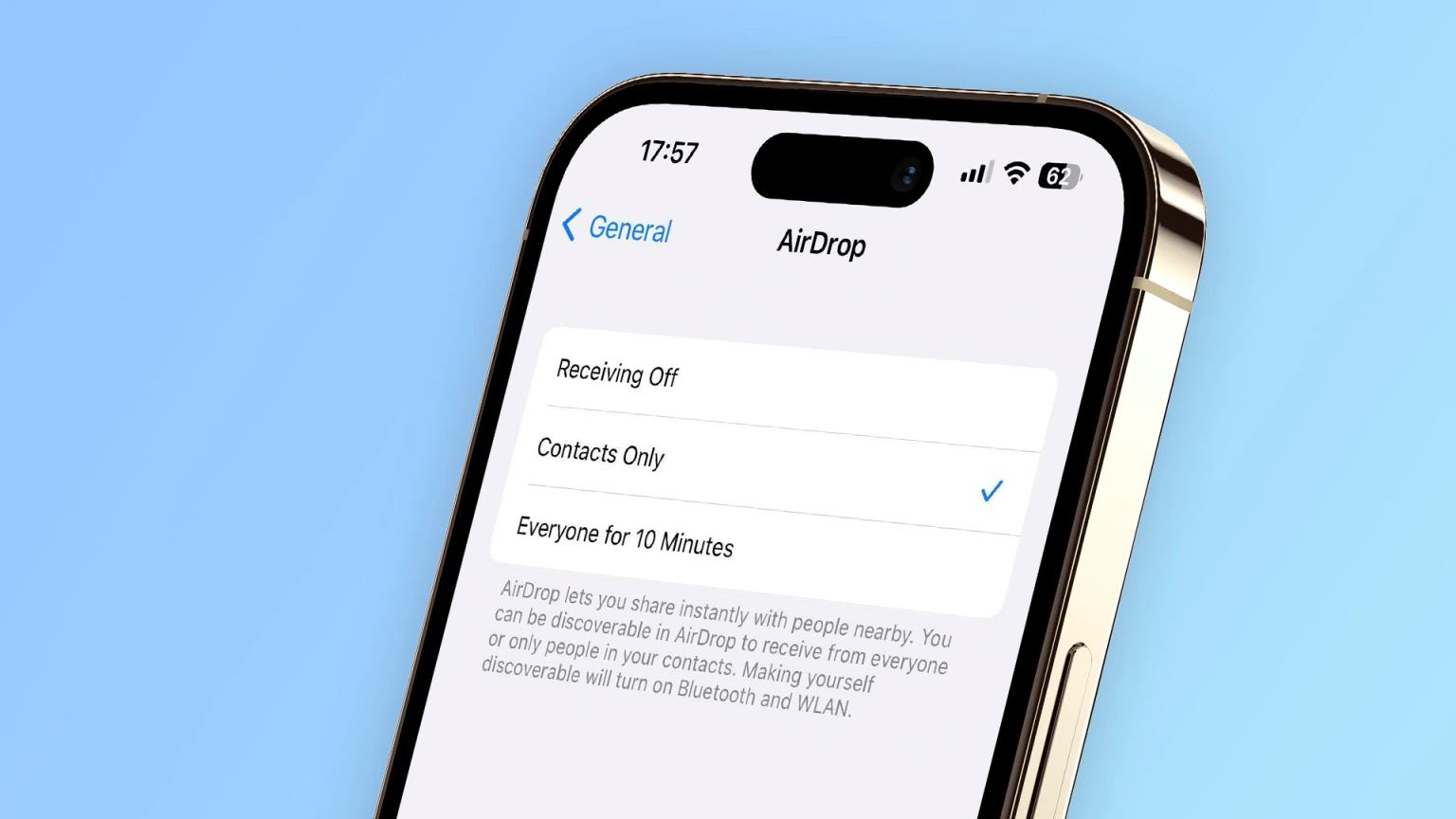 Related article:
This is not the first time Apple has limited iOS based on hardware model. For example, the Taiwan flag emoji is not available on iPhones sold in China. Apple also uses a similar method to limit the volume of its devices in EU countries by law.
However, when it comes to AirDrop, it's not clear why Apple decided to limit the Everyone option to 10 minutes. Some people believe that Chinese regulators have asked the Cupertino tech giant to update iOS to prevent the spread of harmful content and anti-government content by unknown people. According to the report 9to5MacAirDrop changes in China could be due to the fact that the protesters in this country used the said feature to broadcast posters against Xi Jinping and his government have used
However, whatever the reason for restricting the AirDrop functionality of iOS, it will be useful for some people because it is possible that sometimes you share content with someone who is not in the contact list and forget to limit AirDrop to your contacts only and in In this way, unknown people can send unwanted content to your device.
Source link