News
Hyperix introduced its new wireless gaming accessories at CES 2022
With the introduction of the new generation of Intel and AMD processors and new gaming laptops and desktops, it can be said that 2022 will be one of the best years for the gaming community. According to XDA, HP HyperX has also decided to gain a foothold in this market with a set of new accessories for gamers. The company has introduced a range of gaming accessories, including wired and wireless options. In this article, we will refer to the Hyperix products introduced at CES 2022.
HyperX Cloud Alpha Wireless Gaming Headset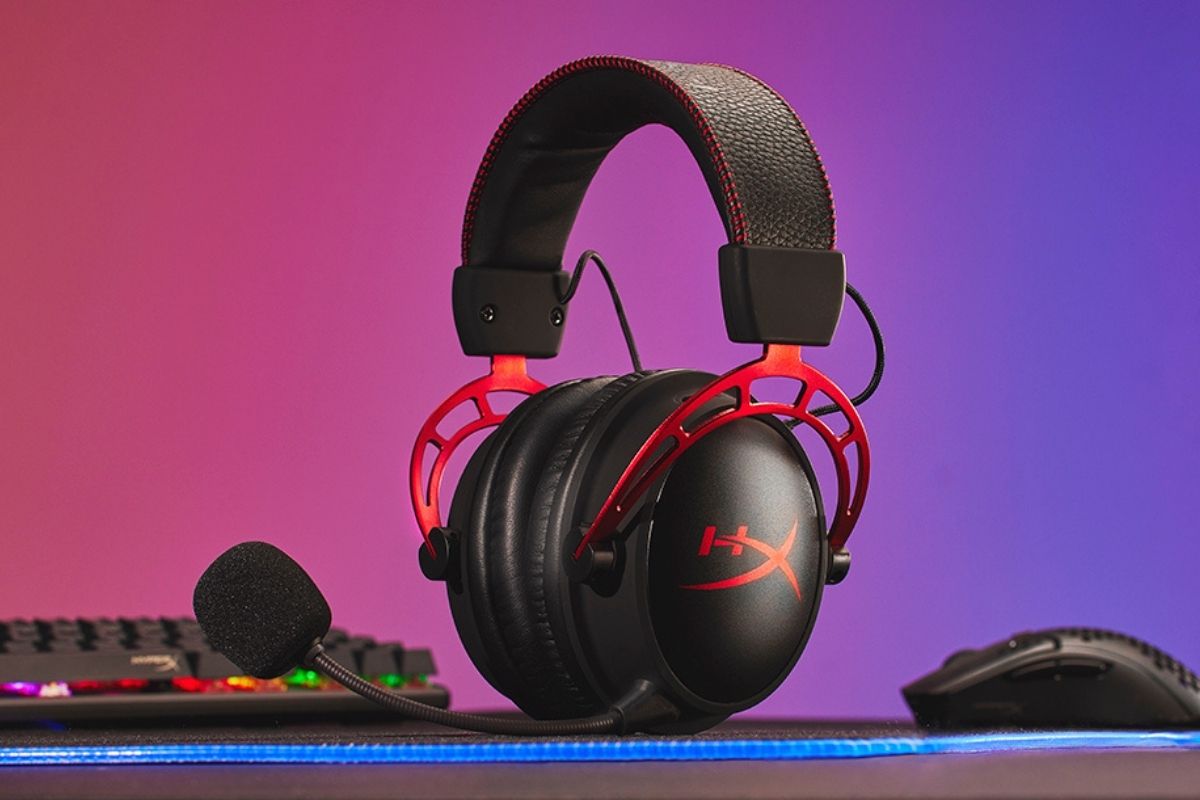 The Cloud Appha Wireless As the name implies, the wireless version is one of the most popular headsets on the market. The most important feature of this headset is its very long battery life. According to Hyperix, this gaming headset can last up to 300 hours on a full charge, making it one of the first gaming headsets to achieve such an extraordinary statistic.
The Cloud Alpha Wireless Gaming Headset utilizes custom dual-chamber design technology and 50mm Hyperix drivers to provide users with an immersive audio experience. This special product also has internal controls and a microphone for removing noise and has an LED indicator on it.
Wireless gaming mouse HyperX Pulsefire Haste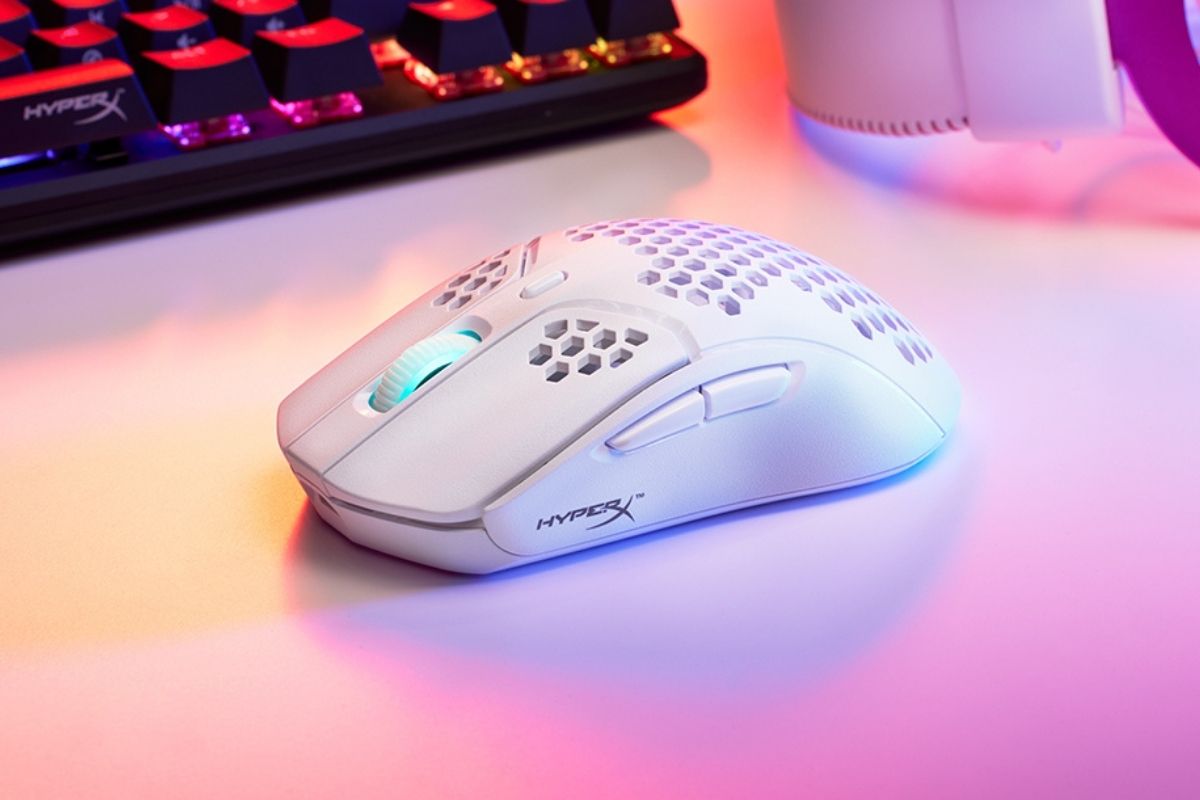 Hyperix has introduced its lightweight and popular gaming mouse, Plusefire, in a new wireless model called PluseFire Haste. This product still uses a hexagonal nest design; Interesting design that allows faster movement and better ventilation. The performance of the new Hyperix wireless gaming mouse is stable with a 2.4 GHz connection, and its battery life has been announced at around 100 hours on a full charge.
Pulsefire Haste is equipped with Pixart PAW3335 sensor with support for up to 16,000 DPI. This product also provides gamers with 6 customizable buttons and has the IP55 standard; Therefore, it is resistant to water penetration. Another feature of this product is RGB lights that can be customized using HyperX NGENUITY software.
HyperX Clutch Wireless Gaming Controller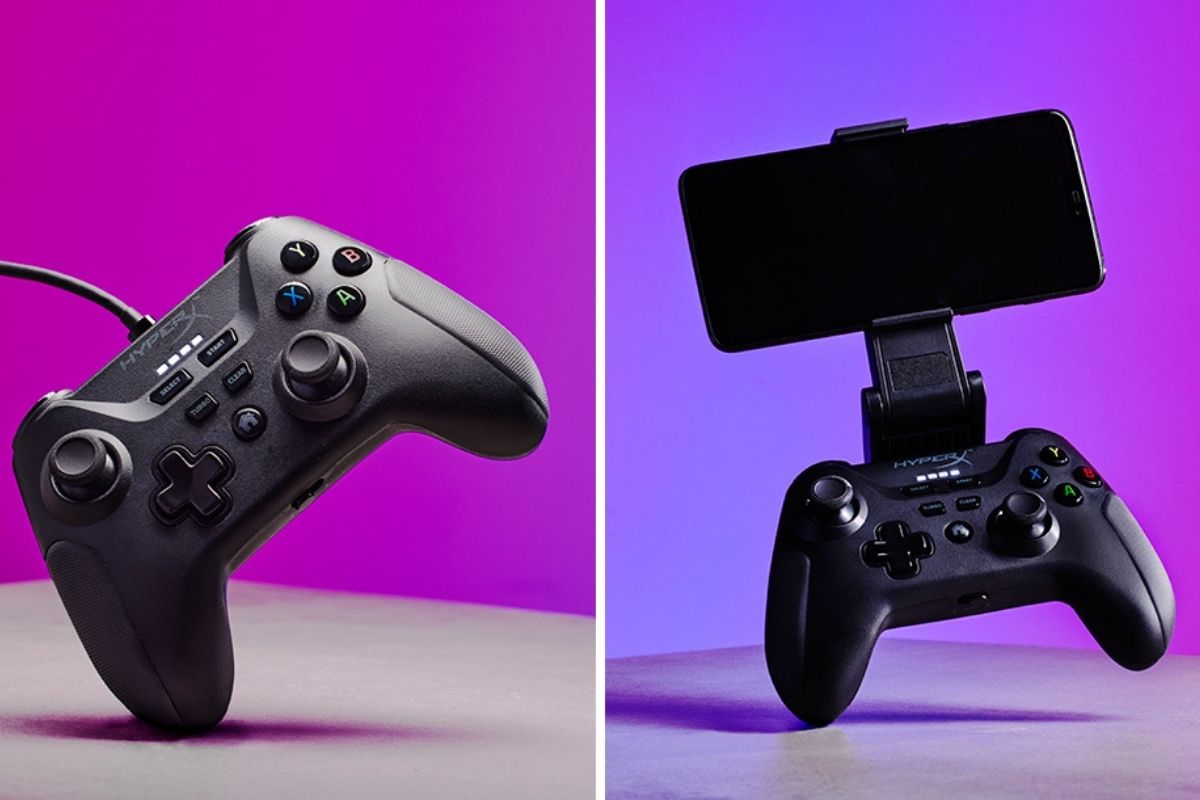 The Hyperix Clutch Wireless Gaming Controller is compatible with both PCs and Android devices. This product connects to PCs using a 2.4 GHz wireless receiver. In addition, you can use the USB to USB A converter cable in the box of this controller for wired connections.
This controller also connects to Android devices via Bluetooth 4.2 and also has a special clip for smartphones that the user can connect to the controller and adjust its angle as desired. The dimensions of this knot can be increased from 41 to 86 mm. In addition, the control uses a rechargeable battery that can be operated for up to 19 hours on a full charge.
HyperX Alloy Origins 65 Wireless Mechanical Gaming Keyboard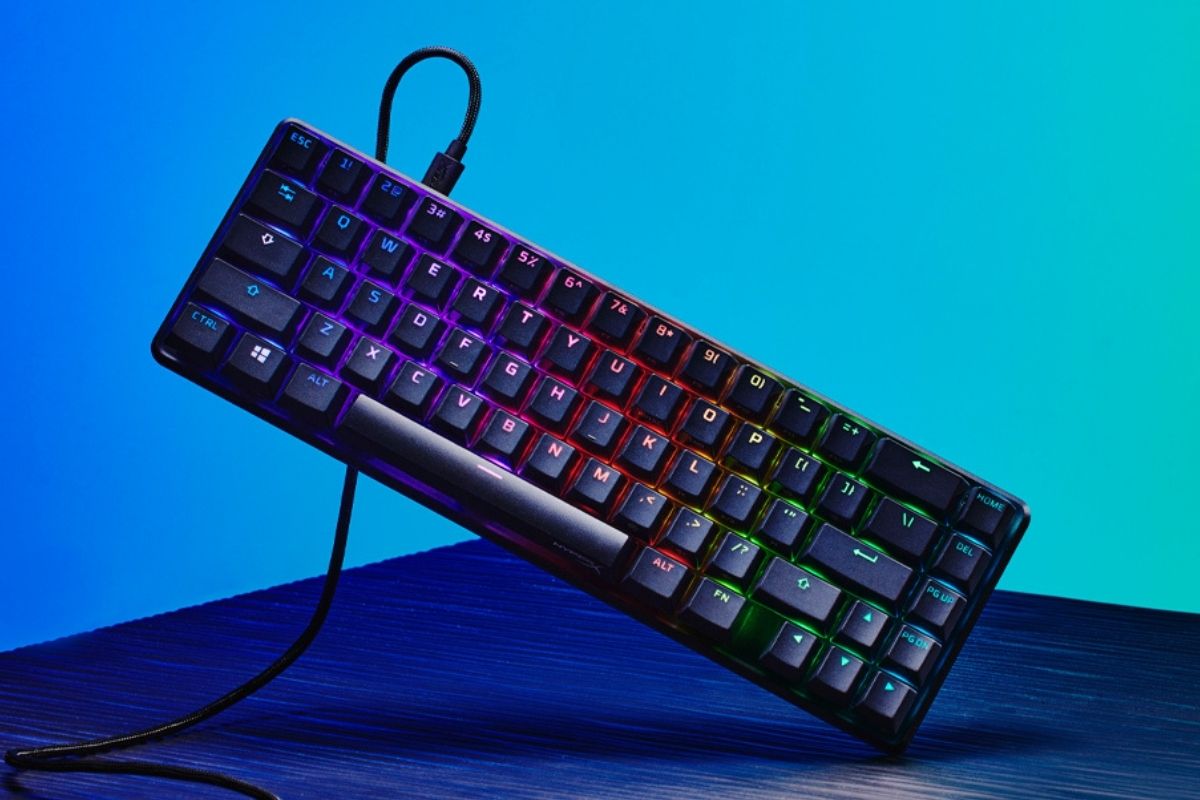 In addition to the mentioned products, Hyperix has also unveiled its new keyboard called Origins 65. This special mechanical keypad is equipped with Hyperix mechanical switches and each key will last up to 80 million clicks. It also uses RGB switches that have a backlight and its LED design is visible to the user.
This product is equipped with Duschap premium PBT switches with dedicated navigation keys and other common functions. Users can use HyperX NGENUITY software to customize the RGB color and various aspects of this keyboard. Origins 65 keyboards will be available on HyperX Red linear switches or HyperX Aqua touch switches.
Other headsets
Related articles:
Hyperix has unveiled several new headsets at CES 2022; Including Cloud II headset and Cloud core gaming headset. Cloud II supports 7.1 surround sound and is made of hyperrix memory foam and durable aluminum frame. This product is equipped with 53 mm drivers and a detachable noise-canceling microphone. The Cloud Core headset can be considered a low-end product, which of course uses a durable aluminum frame, adjustable headband and Hyperix memory phone.
Price and time of supply
The prices and timing of the launch of the newly introduced Hyperix products at CES this year are as follows:
Dollar Price Gaming Wireless HyperX Cloud Alpha Headset – Released February 2022
HyperX Clutch Wireless Gaming Controller for $ 49.99 – Released in March 2022
Pulsefire Haste Wireless Gaming Mouse for $ 79.99 – Released in February 2022
Origins 65 Mechanical Gaming Keyboard for $ 99.99 – Released in February 2022
Cloud II Gaming Headset Priced at $ 99.99 – Released in March 2022
$ 69.99 Cloud Core Gaming Headset – Released January 2022
Source link