News
Huawei unveils the latest clamshell and hybrid smart car
These products showcase the latest and most up-to-date Huawei technologies and offer new solutions for smart living. Huawei unveiled five products at the event, including the P50 Pocket clamshell mobile phone, Eyewear smart glasses, Watch D with ECG and blood pressure calculation, Matebook X Pro laptop and AITO M5 smart hybrid car. At the beginning of the ceremony, it was mentioned the development and completion of Huawei Harmony operating system, which can create an integrated and intelligent ecosystem in the daily lives of all people and connect all these tools in the best and most smooth way possible. At the time of writing, the operating system has more than 220 million active users on Huawei devices and more than 100 million users on devices manufactured by other companies, bringing their number to more than 320 million worldwide. In the following, we will briefly review these products.
Folding mobile phone P50 Pocket
Huawei P series mobile phones have always been the flagships of this company and the latest technologies and advanced photographic capabilities have been used in their design and construction. Some time ago, the P50 and P50 Pro models were introduced, and the P50 Pro now has the most powerful camera among all smartphones in the world, according to the most reputable smartphone camera review website (DXO Mark). Now, in this event, the P50 Pocket model was unveiled, which, in addition to the usual capabilities of the P series, also has a shell folding structure. This product has a 6.9-inch display with a refresh rate of 120 Hz, which can be folded vertically from the middle. The back of the phone also has two large circles, one of which houses three camera modules and the other has a 1.04-inch screen. This attractive display provides the user with the ability to display notifications, selfie image, display routing directions and many other features. The main camera of this phone is a combination of three lenses of 40, 13 and 32 megapixels and also uses a 10.7 megapixel selfie camera. With a 4,000mAh battery, it weighs just 190g and is powered by an 8-core Snapdragon 888 processor along with 8GB of RAM and 256GB of internal storage. This phone has a very attractive design with two colors of white and beige gold and is a great option for users who pay special attention to the uniqueness and appearance of the phone along with excellent performance.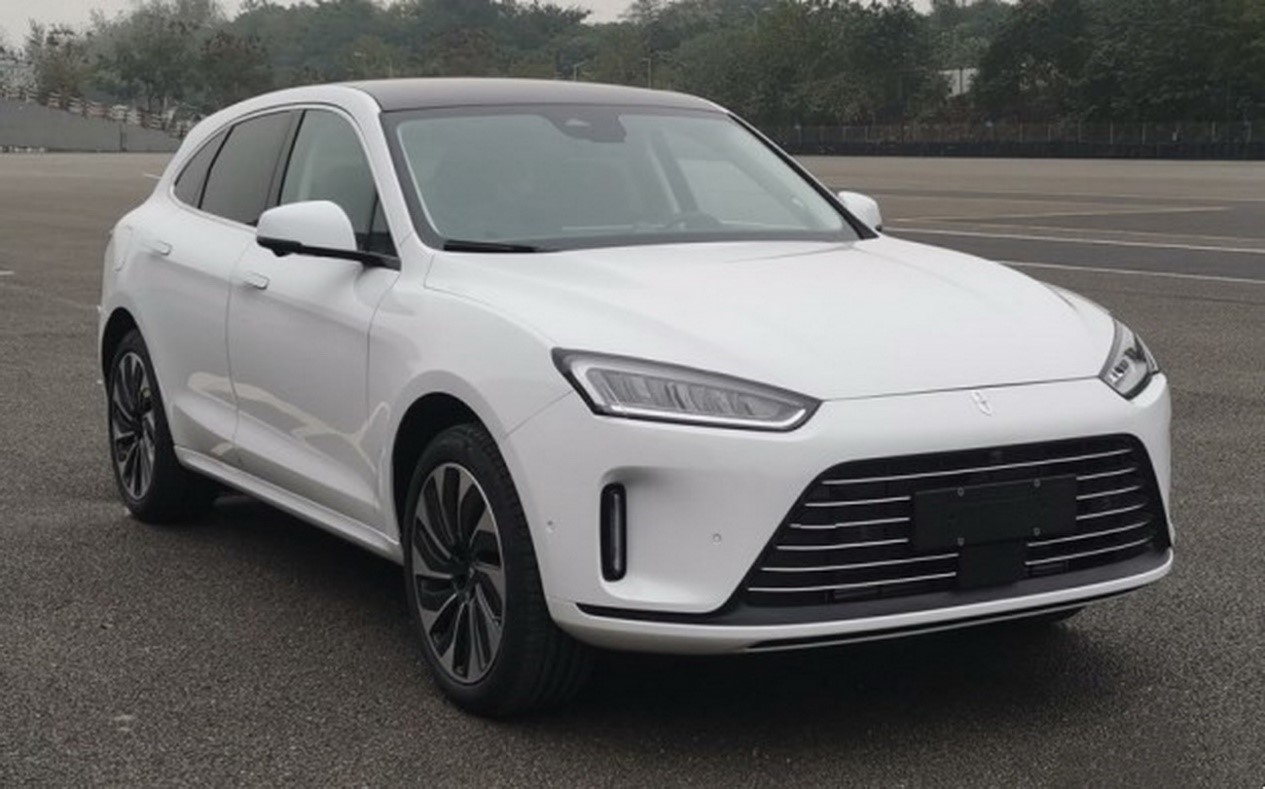 Smart Watch Watch D
Huawei has so far introduced and launched a variety of models of smart watches and wristbands and is one of the best-selling brands of smart wearable devices in the world. These tools have made great strides, especially in the last two or three years, and have helped people in the context of the corona epidemic to monitor their health and physical condition from time to time. Huawei's latest product is the Watch D model, which has two very attractive features, which are the ability to measure ECG and blood pressure. The ECG is a summary of heart function health, and the Watch D has the ability to detect a variety of arrhythmias, including a decrease or increase in heart rate or irregular heartbeat. This smartwatch also has the ability to measure blood pressure moment by moment and can alert you to dangerous conditions. Conditions in which you experience an increase or decrease in blood pressure and cardiac arrhythmias for a variety of reasons, including high stress or heart problems. In addition, the Watch D has the ability to identify more than 70 types of sports activities and assess physical health. The screen of this smartwatch is 1.64 inches in HD quality, which makes working and touching the icons on it very convenient and user-friendly.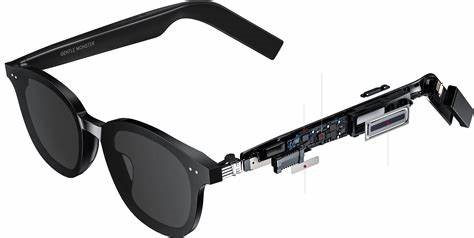 Smart Eyewear
Another new product from Huawei is Eyewear Is. This product has a frame design very similar to classic and ordinary glasses, and it is difficult to distinguish that there are several speakers and sensors in its body and handles. These glasses are designed with different circular and quadrangular frames. Also, the design of the frame and how it is attached to the handles is such that it can be easily changed from medical to smoky, or even for camera and myopic lenses. But the main point in the categories of these glasses is that they have two speakers that have dual function. In a way that they can play music and reduce ambient noise. Note that you do not need to put headphones inside the ear to play music and the sound will be played to you through the speakers with a very special design. There are also very sensitive sensors in the categories of these glasses that can increase or decrease the sound emitted by the speakers in an instant, depending on the ambient sound and the surrounding noise, to protect your privacy and people near you can not easily hear the sound emitted by the speakers. To hear. These smart glasses also use the Harmony operating system and can be connected to two different devices simultaneously. Also thanks to the gyroscope sensor built into the body, these glasses can warn you that you have been bowing your head for a long time and you are working with your phone or laptop and it is better to rest your neck for a while, a warning that this Many of us have a basic need for it these days.
Source link