News
HP Dragonfly series laptops were introduced
HP is one of the largest manufacturers of Chromebooks, and every year the technology world impresses with its products. Chromebooks are always evolving, but at CES 2022 we saw a big leap in their product line. HP Introduces Elite Dragonfly Chromebook, Companion to Standard Elite Dragonfly Model Which is now in its third generation. The device has a very attractive appearance. Of course HP Elite Dragonfly G3 It was also introduced alongside the attractive HP Chromebook.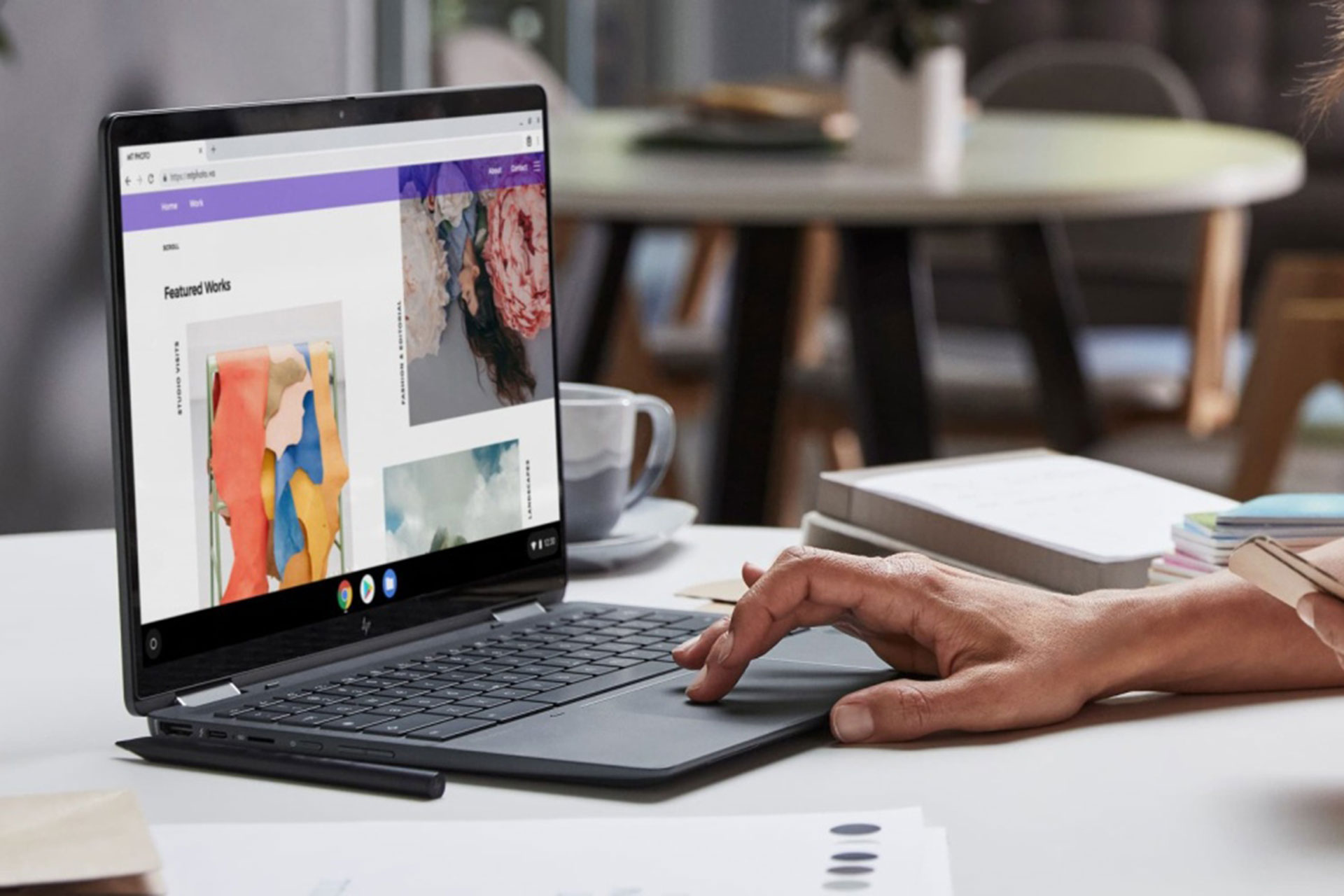 Specifications and Features of the Elite Dragonfly Chromebook
According to Digital Trends, the appearance of the new HP Chromebook is very similar to the Elite Dragonfly notebook, which is also inspired by the premium Specter HP product line. In the production of this product, a modern and advanced design has been used that attracts the eyes of every audience.
In many ways, the HP Elite Dragonfly Does not look like a Chromebook; Made of aluminum, has a larger screen 13این 5 inches and 3: 2 ratio and narrow side margins. Also, this device is fully portable due to its suitable size. It is slightly thinner than the HP Specter x360 13 and weighs almost the same as this laptop. The Pixelbook Go is still better than them in every way, but it does not have the 360-degree Elite Dragonfly Chromebook hinge.
One of the most amazing design elements of the Elite Dragonfly is its new tactile feedback heptic. This is the first time Chromebook has introduced such a feature, and its developers seem to have followed some of the laptops introduced at CES this year, such as the Dell XPS 13 Plus. It is very impressive to see such technology coming on Chromebooks.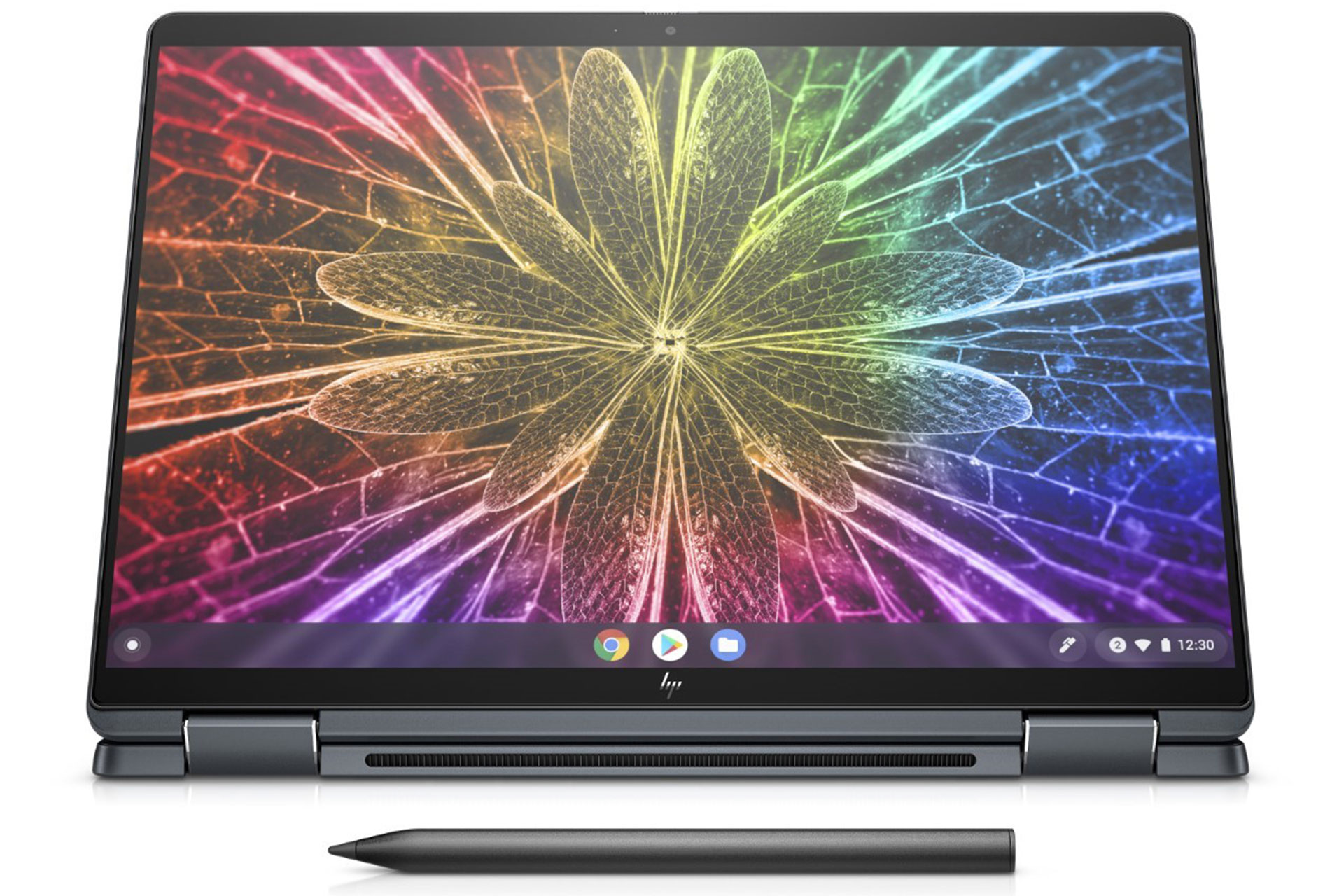 Elite Dragonfly does not offer the highest resolution we have seen in Chromebooks. However, this issue can be ignored. Samsung Galaxy's $ 999 Chromebook 4K performs better in this area; But the Elite Dragonfly aspect ratio is more modern. Many users now prefer the 2256 x 1504 with a 3: 2 aspect ratio to a 4: 16: 9 aspect ratio display.
Because the new Chromebook screen is HP Convertible, it also has touch capability. Also mentioned device with cordless USI Pen HP is compatible and can be easily taken notes with. In addition, the display has an anti-glare coating to prevent the reflection of ambient light sources.
Also Elite Dragonfly It is the first Chromebook to have a 5 megapixel webcam. HP in the exhibition CES brought more advanced webcams to its entire product portfolio this year, and for good reason. 720p is no longer acceptable, and upgrading this standard on Chromebooks is a step in the right direction. In addition to the improved webcam, the entire HP Presence suite is also used in the new Chromebook to enhance video and audio by artificial intelligence to improve communication in video calls.
Speaking of sound, Elite Dragonfly should be mentioned It has a quad-speaker speaker, which is still higher than regular Chromebooks.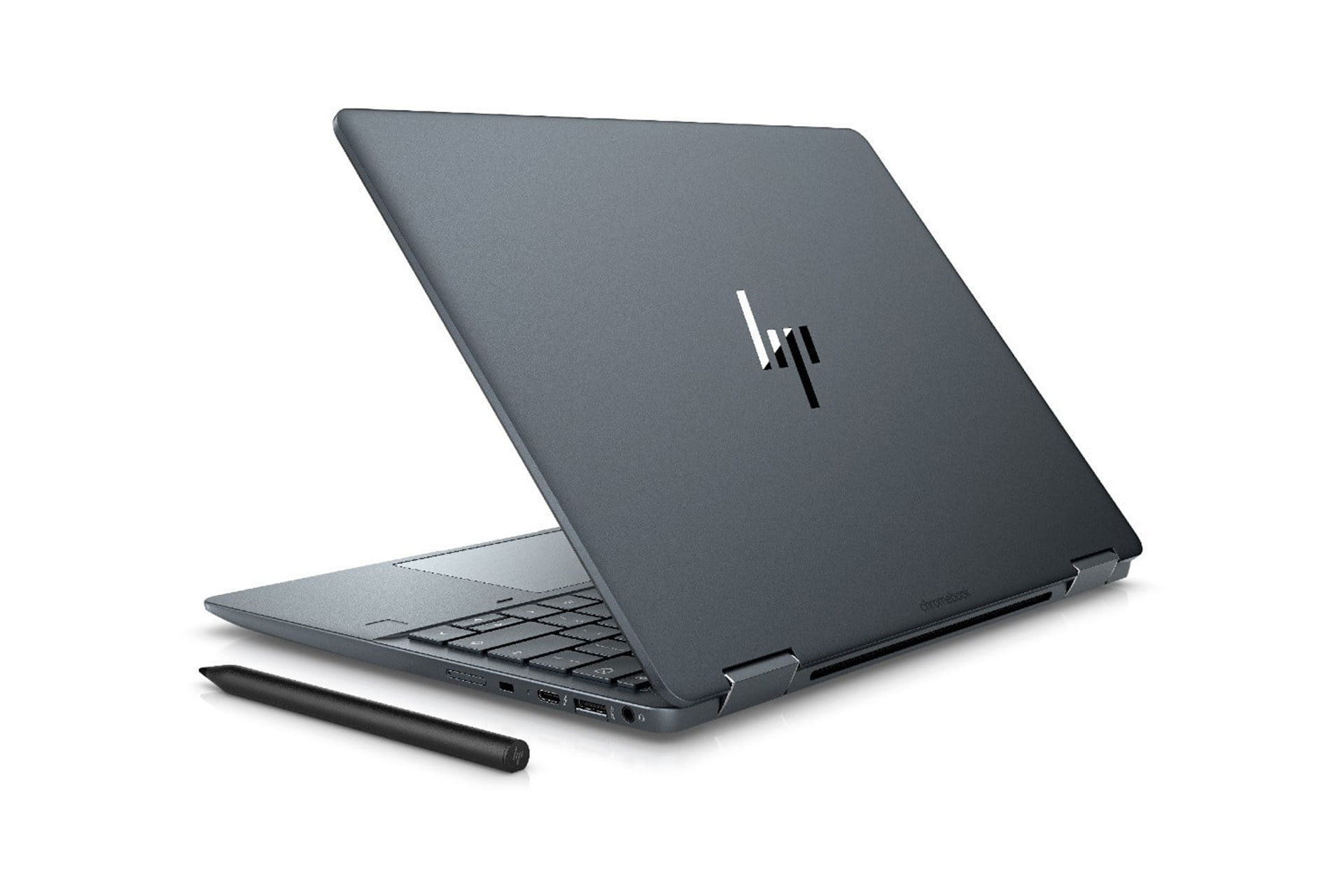 It is true that the HDMI port It's not an advantage, but it is a rare feature in the world of Chromebooks. In the meantime, despite that Elite Dragonfly Chromebook It has a thin body, it can hold a cable Insert HDMI. In addition, two Thunderbolt 4 ports can be seen on each side. On the right is a microSD card slot, USB-A 3.2 generation tail and headphone jack. The laptop also has a power and volume button on the left to use in tablet mode. Chromebook Elite It also has two options for wireless connection: WiFi 6E And 4G LTE / 5G LTE.
Chip specific processors in the Elite Dragonfly Chromebook Did not introduce used and only mentions the "next generation Intel processor" on the "Intel platform" Evo »uses; As a result, we will probably see a chip from the twelfth generation of Intel. The manufacturer also announced Elite Dragonfly It will be the first Chromebook from the CPU Uses vPro. This means that the Chromebook Elite Dragonfly performs better than the standard Chromebook.
These types of processors provide security at the hardware level and make it easier for IT departments and organizations to manage. First of all, the HP Elite Dragonfly Chromebook It's a commercial laptop, so the added security features should make it a better and more logical choice for businesses.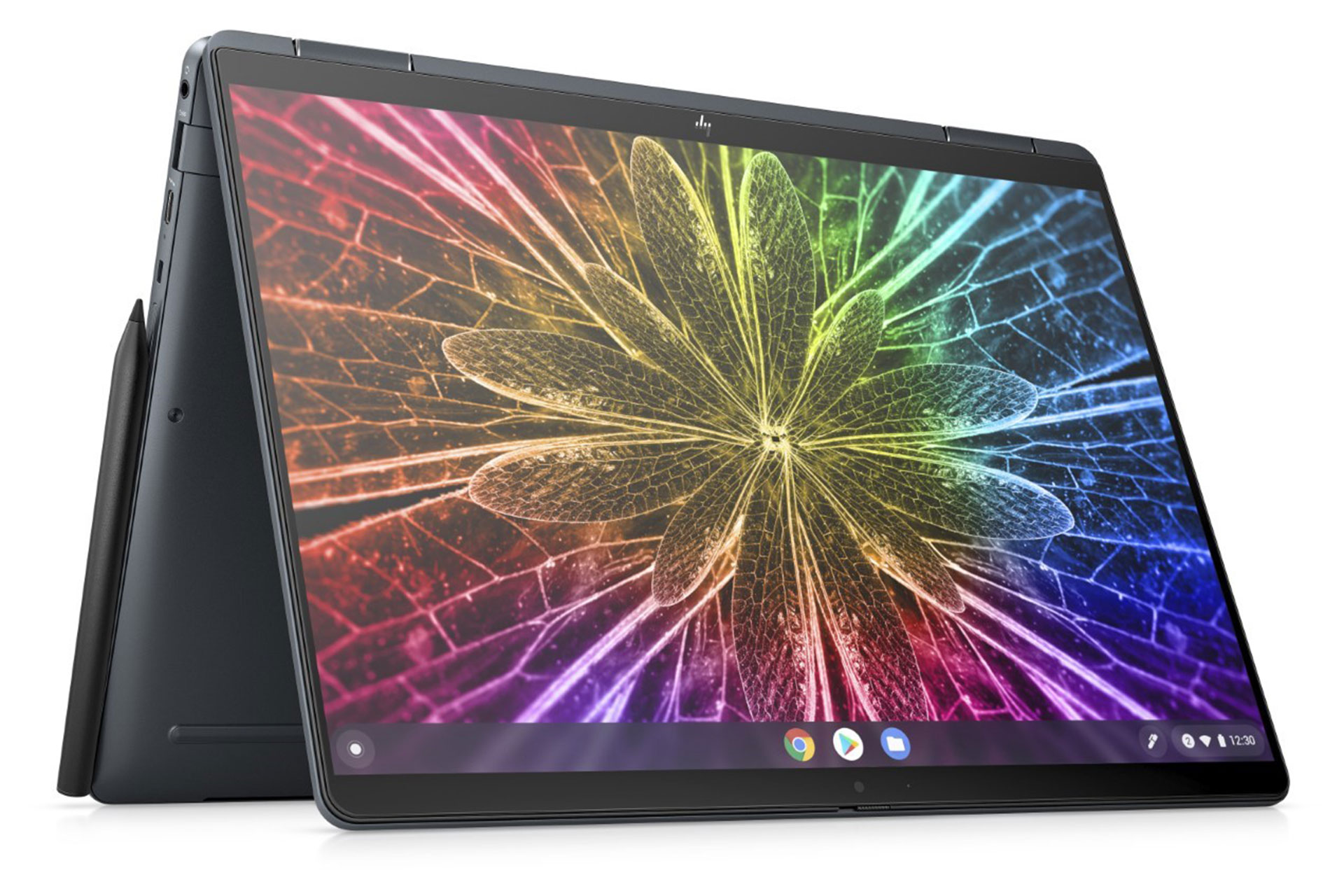 Other specifications include SSD memory With a size of 512 GB. The 51-watt-hour battery also supports fast charging, allowing the Chromebook to reach 90% in 90 minutes. In addition, the fingerprint scanner makes it easy to log in. No pricing has been announced for the Elite Dragonfly Chromebook (or Enterprise model) yet, but HP says it will be available by April 2022.
Specifications and Features of the HP Elite Dragonfly G3
HP Elite Dragonfly laptops are some of the smartest business notebooks we've ever seen and can even be found in the list of the best ultrabooks. In addition to the new Chromebook, the HP Elite Dragonfly G3 was also unveiled at CES 2022.
There are two major changes to the Dragonfly's G3 appearance; New 3: 2 screen ratio and use of the latest 12th generation Intel processors. The initial weight is still 2.2 pounds or 0.99 kg, and the HP is proud of it (although the weight may vary by configuration).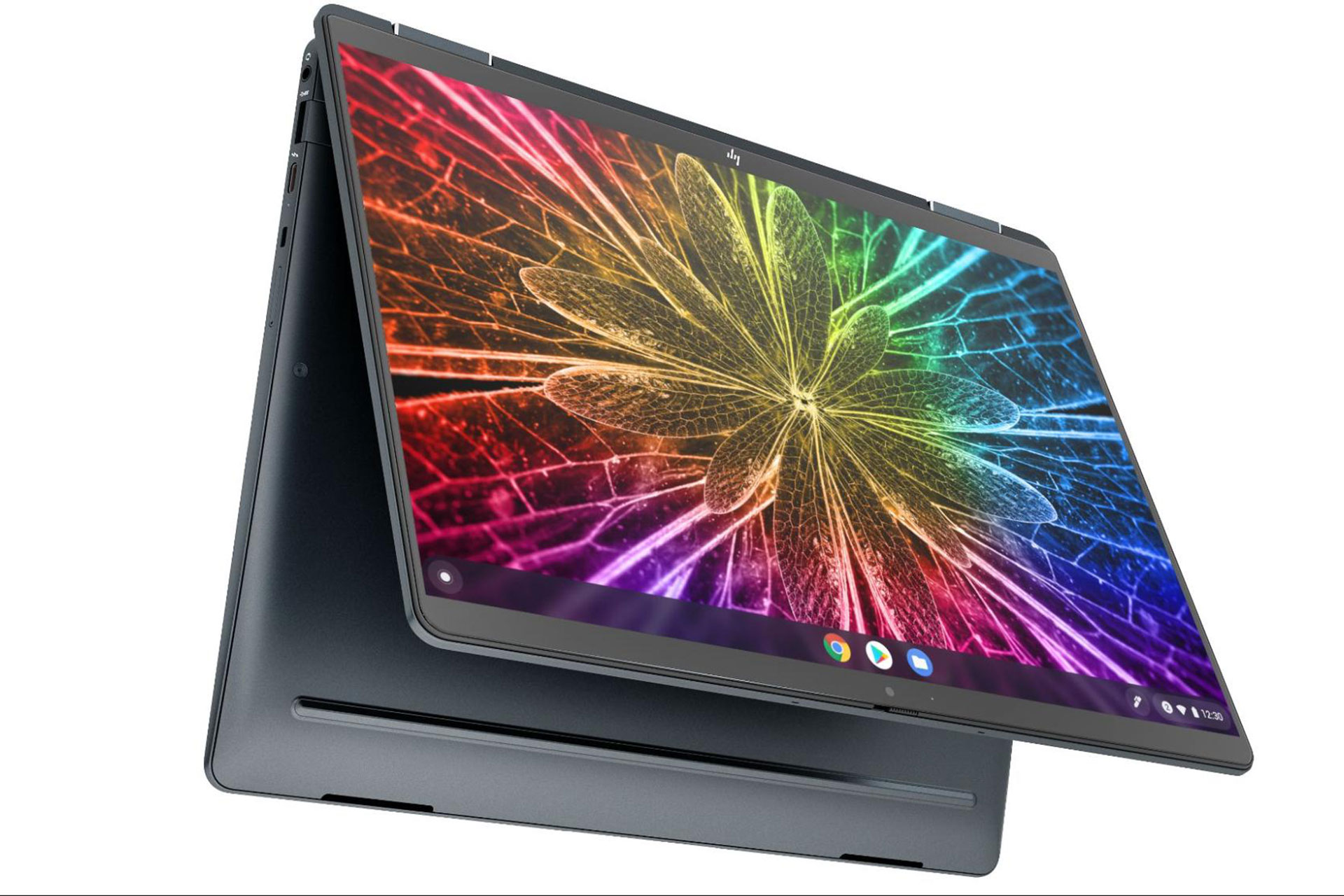 Although Intel introduced its new processors at CES, HP has not yet released details on which processors it will use; Of course, we know that the company supports vPro.
Overall, the 3: 2 screen looks like a smart change; Because now the device is more efficient in both folding and tablet modes and it can be used more easily. The aspect ratio is now more natural. To visualize it, you can consider how easy it is to write on a piece of paper. The G3 can be viewed with a 1080p display Or received the 3000 by 2000 pixel Option option.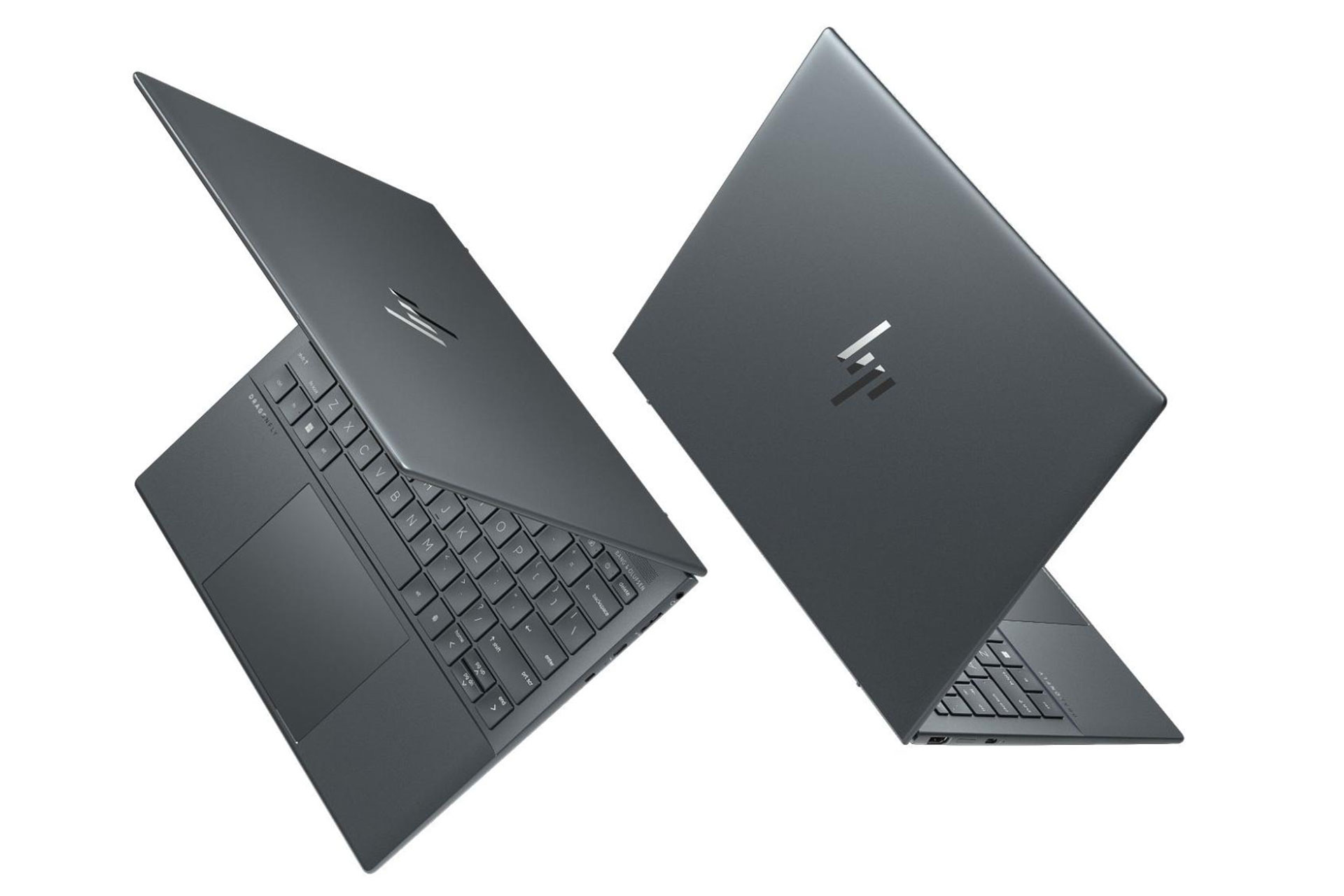 Related article:
Dragonfly G3 to RAM LPDDR5 It is equipped and has up to 2 terabytes of storage space. Also its 5 megapixel webcam (with separate sensors for color and infrared) and HP will keep SureShutter for privacy. In addition, HP promises "smart charging". This technology learns how the user works and adjusts the system to make the most of the battery.
The HP Elite Dragonfly G3 will be available in March. HP has not yet announced the price of any of its new laptops.
HP Elite Dragonfly G3

HP Elite Dragonfly Chromebook

Processor
Intel Twelfth Generation Processors, vPro
Intel next generation processor, Intel Evo platform
RAM
Up to 32 GB LPDDR5 (soldered)
Up to 32 GB LPDDR4x (soldered)
Display

13.5 inches, 3: 2 (1920 x 1080)

Or

3000 by 2000 with Old panel

13.5 inches, 3: 2 (1920 x 1080)

13.5 inches, 3: 2 (2256 by 1504)

save
Up to 2TB M.2 PCIe NVme SSD
128 GB, 256 GB, 512 GB SSD
access
March 2022
April 2022
Battery
6 cells 68 watts per hour
51 watts
Beyond the Dragonfly series, HP is also updating its EliteBook products, including the EliteBook 1040 G9, Elitebook x360 1040 G9 And a number of other devices EliteeBook New in the 800 and 6000 series, which will be released in March.
Source link