News
How to transfer passwords from Apple to Android
Surely no one wants to lose all the passwords stored in it by changing their mobile phone. If you want to replace your Android device with an Android device and you do not know how to transfer passwords from Apple to Android, do not miss this tutorial.
Exit passwords on Apple device
Apple takes security very seriously; For this reason, if you are not sure what you are looking for, it will be difficult to determine how passwords are handled on your Apple device. Fortunately, using a Mac or MacBook, you can transfer all the passwords stored in the Apple iCloud Account Keychain to your Google Account on your Android device. To do this, your Apple Mac must work with Monterey macOS.
Once output, your passwords will all be stored in the CSV file. You must keep these passwords in a safe place until they are transferred to Android. Follow these steps to get started:
On a Mac or MacBook connected to your iCloud account, System Preferences Open.
Looking for Passwords Scroll and click on it.
Enter your authentication password, which you will also use to sign in to your Mac.
At the bottom, scroll to the three-point menu and click.
You should see two options. Roy Export Passwords click.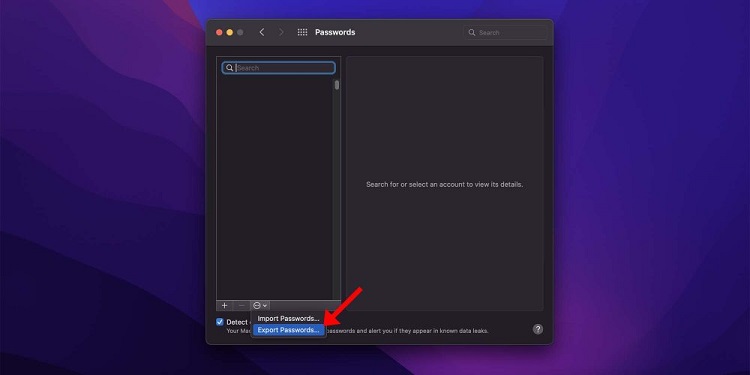 Confirm that you want to get out of your passwords. It is worth noting that any password stored with Apple encryption is much more secure than being available in a CSV file. Therefore, we emphasize that you keep the file in a safe place.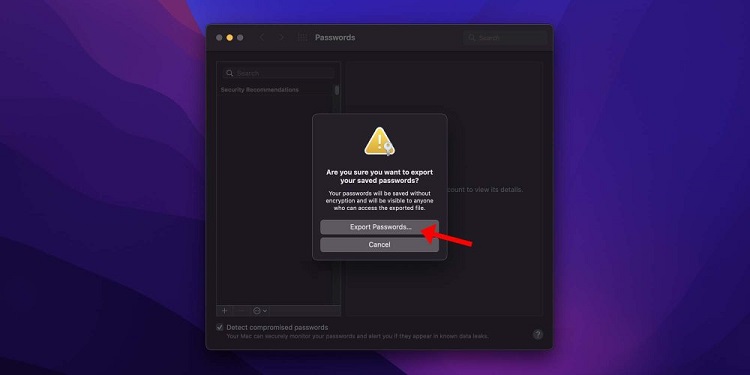 Choose a name and location for your CSV file.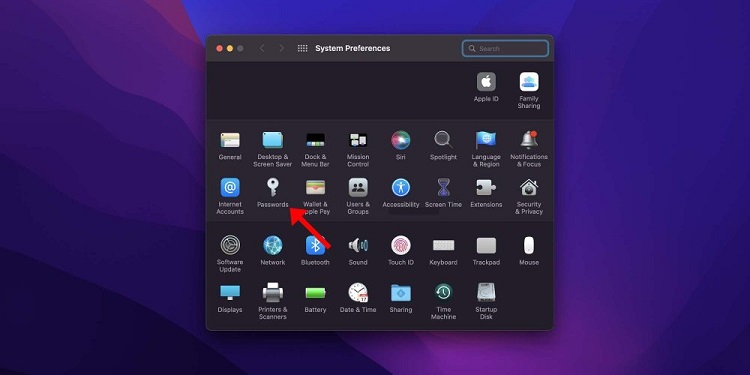 Doing so will not delete your passwords. You now have copies of all your passwords that you can use to enter them into Google Chrome or other third-party services. Make sure you select a safe location for the saved CSV file; Because you will need it soon.
Enter passwords for your Google Account
Now that you have the file you need, the next step is to transfer Apple Keychain passwords to the Google and Android ecosystem. Android devices, like Apple devices, have extensive password management capabilities in the operating system. If Google is set to Autofill on your device, the transfer of all your passwords to your Google Account will be automatically synced with your Android device.
Enter passwords in Chrome browser
Open the Google Chrome browser on the device where you saved the CSV file and then «passwords.google.comType ».
Related article:
If you are asked to sign in to your account, do so with the account where you want your passwords to be stored.
Tap or click the Settings button to the right of Password Manager.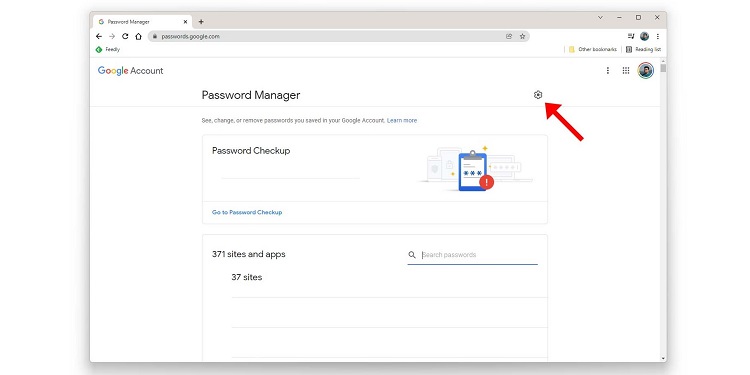 Looking for Import passwords Scroll and click the button Import Click on the right.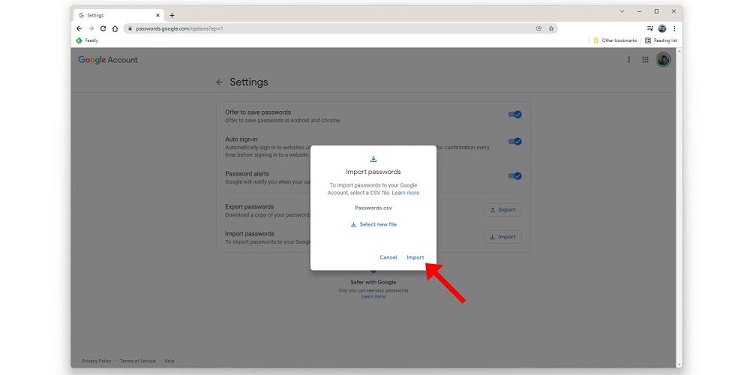 Roy Select file Click and browse to your previously saved CSV file.
After finding, z Import click.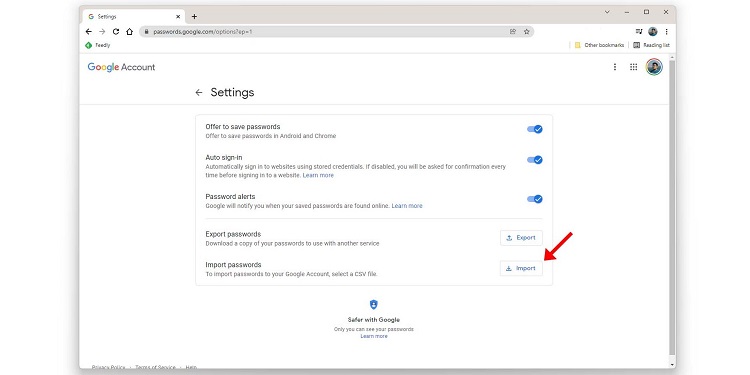 After completing these steps, you will transfer all your passwords to Google Password Manager. For seamless transfers that contain all your passwords, Password Manager syncs with Chrome and Android. Another thing to keep in mind is that Google uses 2-step verification (2FA) to ensure that your password is secure.
Enter passwords for LastPass
If you have decided to use third-party password management, LastPass is one of the top options available, which is very easy to enter the password. To do this, all you need is the CSV file you have already saved. Here's how to enter a password for LastPass.
Go to lastpass.com in your browser.
Log in to your account or create a new account.
In the menu on the left, follow Advanced Options Scroll and click on it.
Looking for Import Scroll and click on it.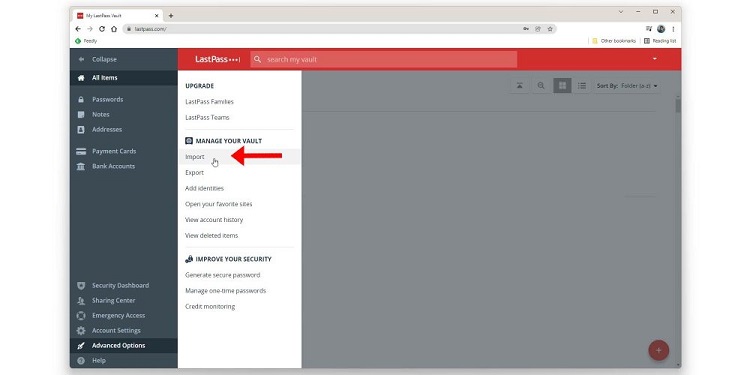 A new page will open in which you must select the CSV file type (in this case the public CSV file) and the file location.
After finding the file, the button upload Press.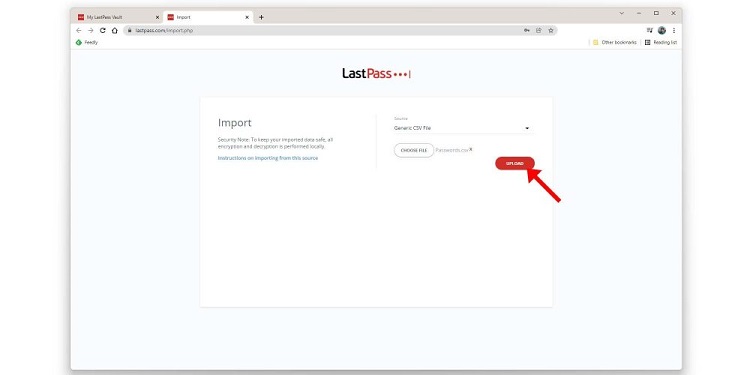 All your passwords are now integrated into LastPass and can be easily accessed across multiple devices. LastPass, just like Google Manager password on Android devices, can complete this process automatically.
We hope this tutorial has been useful for you Zumite users. If you have experience in transferring passwords from Apple to Android, share it with us and other users.
Source link