News
How to import different types of files into Google Sheets
More than 10 types of files can be imported in Google Sheets. It is easy to import a simple Microsoft Excel file into Google Sheets; Because Excel is compatible with this program. If you have plain text of a detached file with a comma or detached tab, you need additional formatting.
Supported file types
In the following, you will see a list of file types that can be imported into Google Sheets at this time. We've listed them in alphabetical order to make it easier for you if you need something special.
CSV
ODS
TAB
TSV
TXT
XLS
XLSM
XLSX
XLT
XLTM
XLTX
Import file into Google Sheets
Go to the Google Sheets website and sign in to your account and open your workbook. Go to the top menu File> Import click.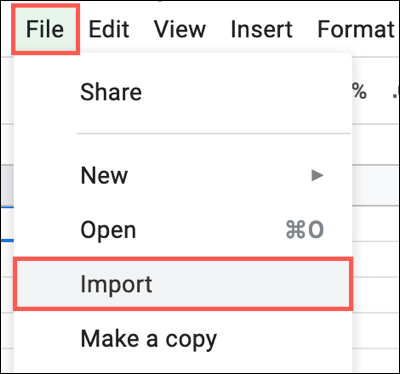 Use the tabs in the pop-up window to find your file, then tap Select click. You can select the file from My Drive in Google Drive or Shared With Me Recent or Upload. In this example, we used Upload to import the file from the computer to Google Sheets.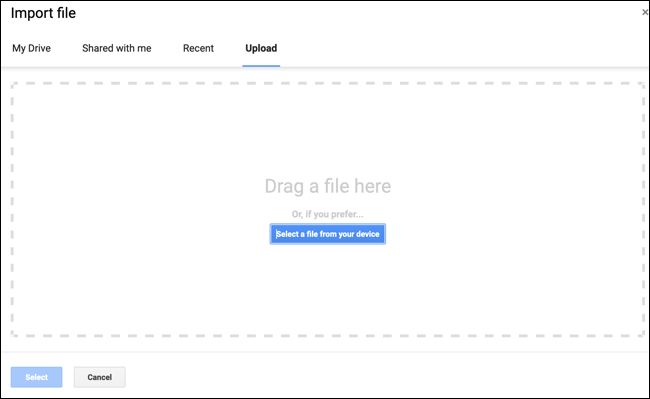 Depending on your file type, different options will be displayed in the next window. Here we import a CSV file to show all the available options. Note that not every file type provides all the options you see here.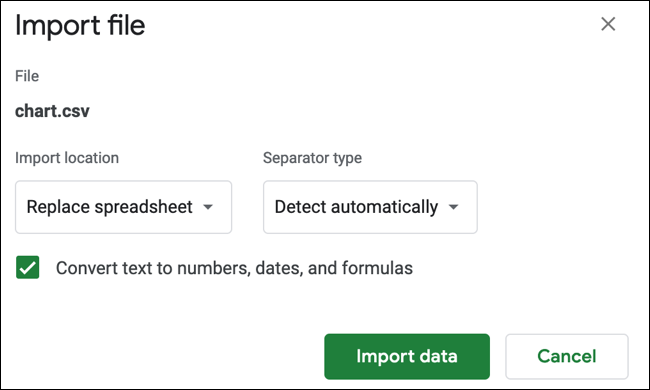 Import Location Choose. You can create new tabs, import new tabs, replace tabs, replace your current tab, attach your current tab, or replace data in selected cells.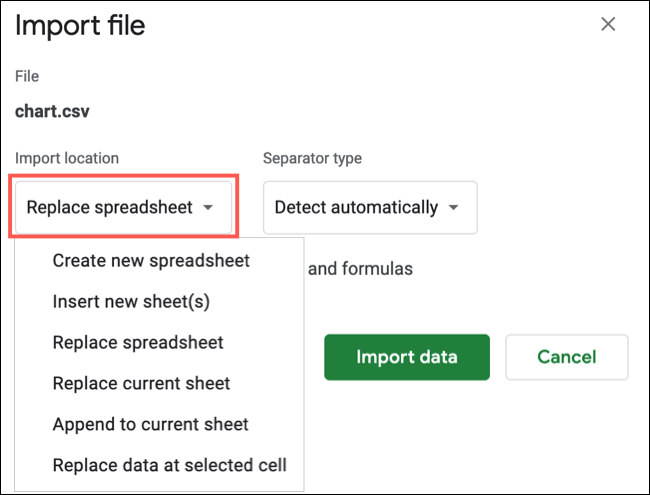 If you want to import a split file such as CSV or TSV or TXT, select the split type. you can Tab Or Comma Or Custom Select or allow Google Sheets to automatically detect the separator based on the file.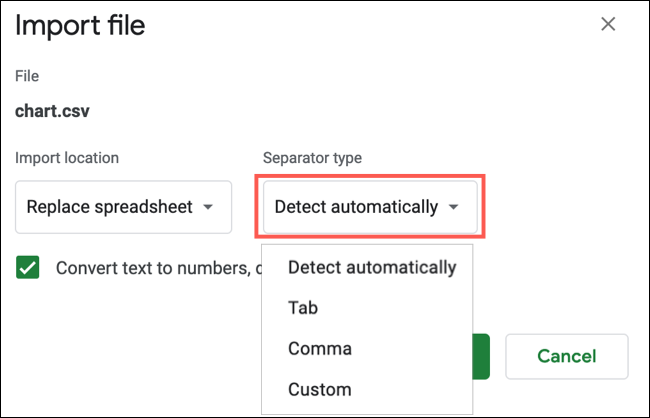 If Custom You must enter the separator you want to use in the box that appears.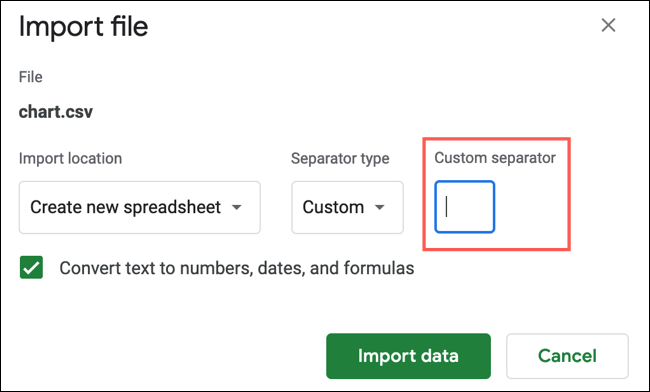 The final option is to convert the text to numbers, dates and formulas. To use this option, just check the box next to it convert text to numbers, dates, and formulas Check.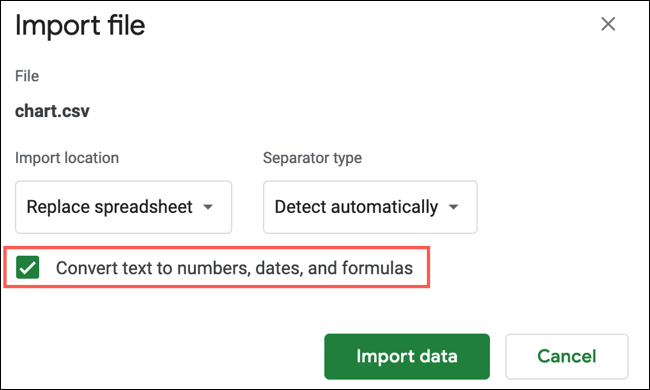 Related article:
After finishing Import Data click. Your data should now appear in the location you selected, and any separate files should be displayed correctly.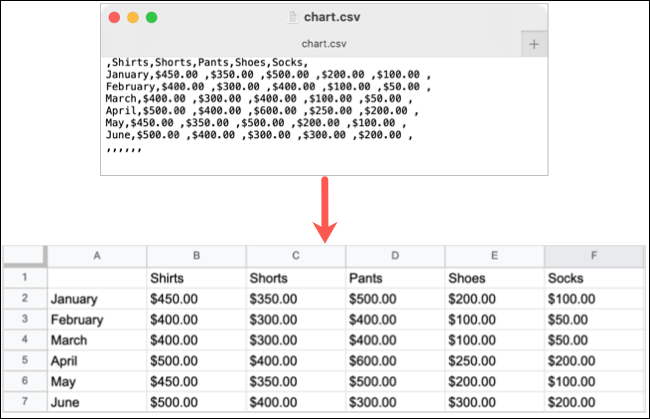 To show the difference in the options entered based on the file type, you can select one of the settings for them, one of the ODS, XLS and XLSX.
In principle, you only select the location of the input file; But you can only create a new sheet or a new insert page or a page. The rest of the location options are gray (disabled).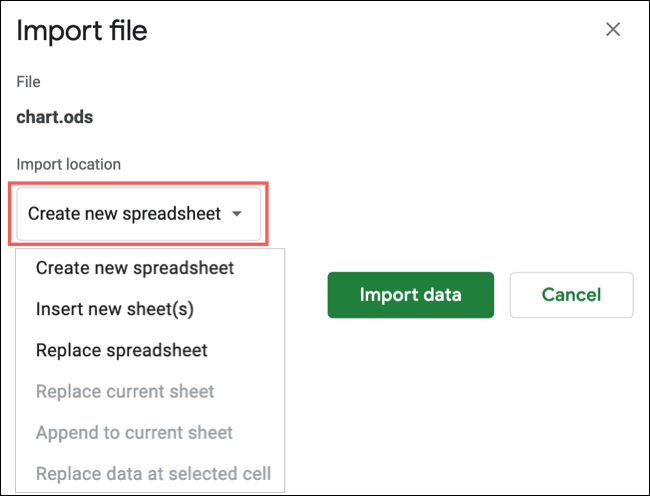 We hope the type of file you want to import is supported in Google Sheets. Note that you can import data from another spreadsheet into Google Sheets. You can share your questions and experiences with us and other Zomit users.
Source link