Tech
How to create a Samsung account
If you use a Samsung smartphone or other device, creating a Samsung account can be very useful for you. A user account is always required for any smartphone to function properly.
On Android mobile phones, you can create a Google account as well as an account associated with the smartphone brand. It is recommended to create a Google account on all Android phones. For more information, read the article on how to create a Google account on Android phones.
In Samsung phones, creating a new account gives you more advantages. In the article on how to create a Samsung account on Galaxy phones, we have fully taught how to create a Samsung account on the phone. In this article, we will mention how to create a Samsung account with a computer.
Benefits of creating a Samsung account
Samsung Account is a free, built-in membership service that allows you to use Samsung services on Samsung smartphones, tablets, websites, TVs and other Samsung devices. You can enjoy different services without having to register separately for each service through your Samsung account. Your Samsung account not only gives you access to exclusive apps like Smart Things and Samsung Pay, but also lets you back up, restore and sync your data across multiple devices and more. This will help you in case you forget your ID or password.
Some of the benefits of adding a Samsung account to a device include:
Automatic backup of device data
Access bookmarks and Samsung Internet settings
Access to the Galaxy Store
Complete Bixby integration
Access the Find My Mobile security feature for Samsung phone tracking
Access to facilities such as Samsung Health, Samsung Pay, Samsung Pass, SmartThings and…
How to create a Samsung account
Creating a new Samsung account is very simple. You can create your Samsung account with a web browser on any device, including smartphones, laptops, PCs, tablets, MacBooks, and iPhones.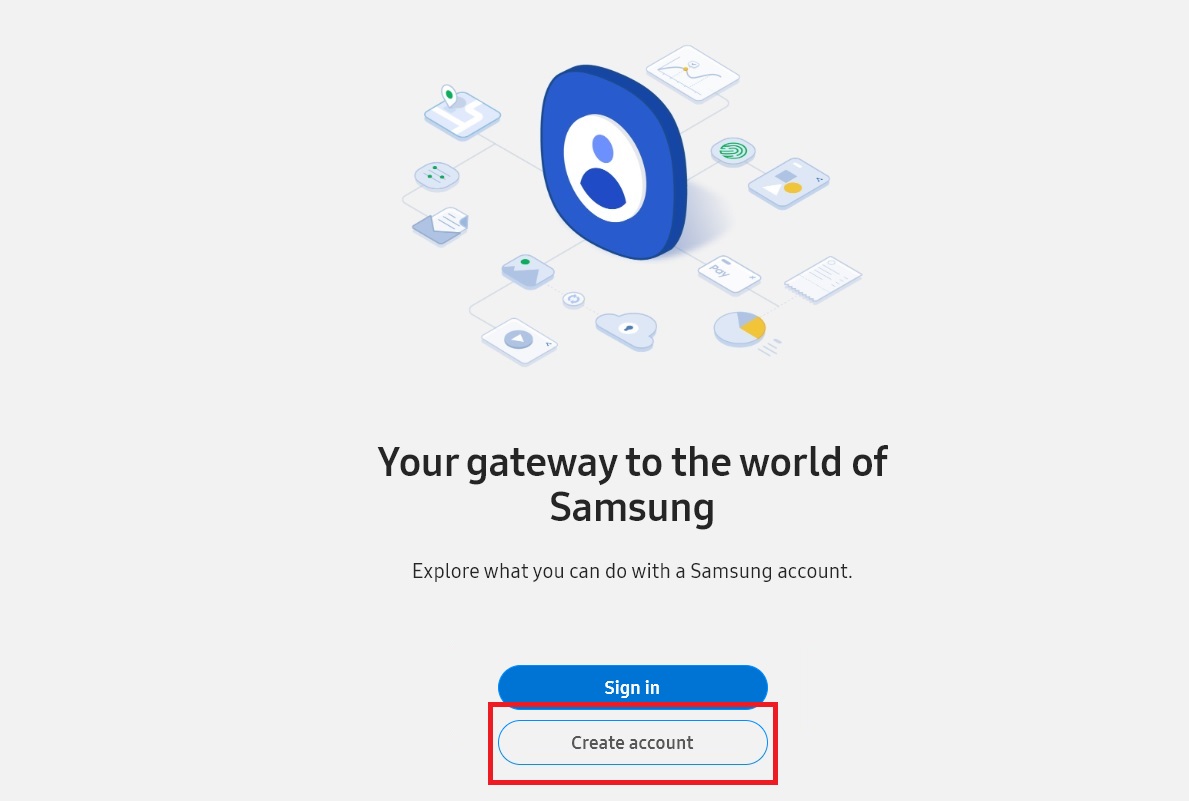 To accept the terms and conditions Agree click.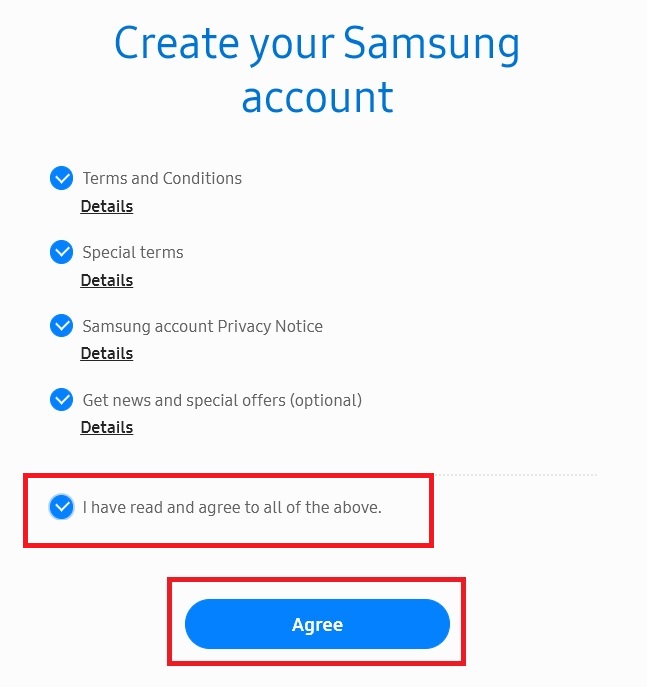 In the next step, you must enter personal information such as email, password, first and last name, date of birth, etc., and then click Next click.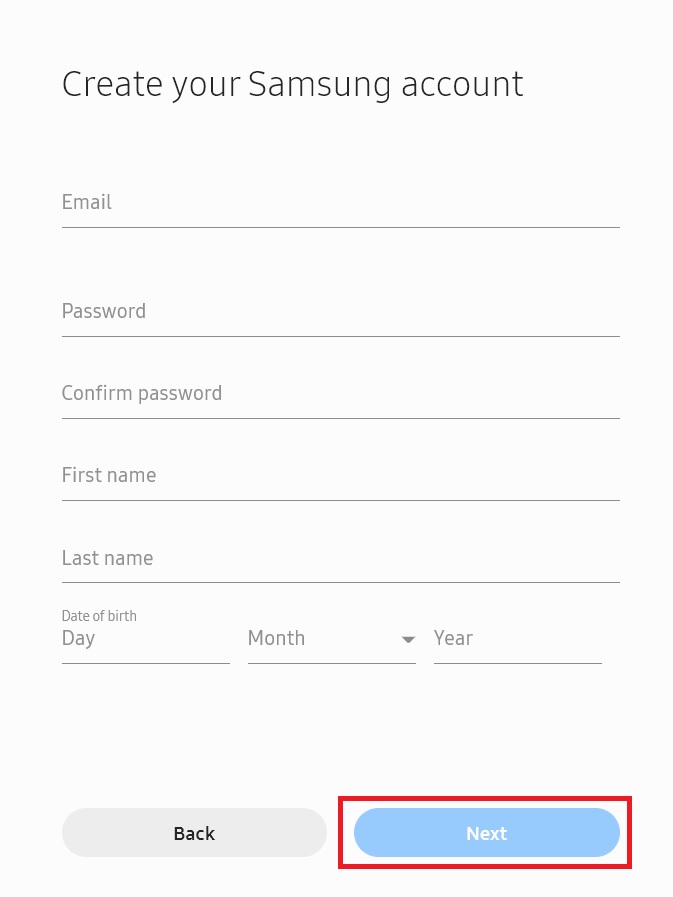 On the next page, you must enter the code sent to your email in the box.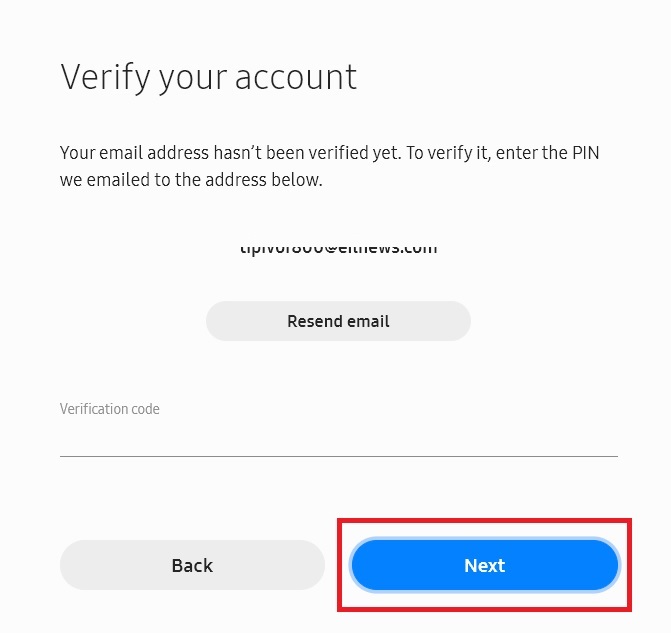 You can add two-step verification if you want. If you don't want to do this not now click. Otherwise, follow the steps below:
Enter your mobile number and click Setup click. Then provide the code sent to your mobile number.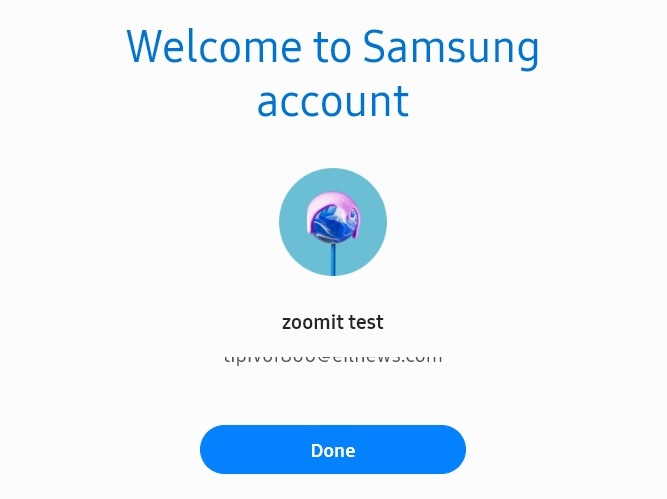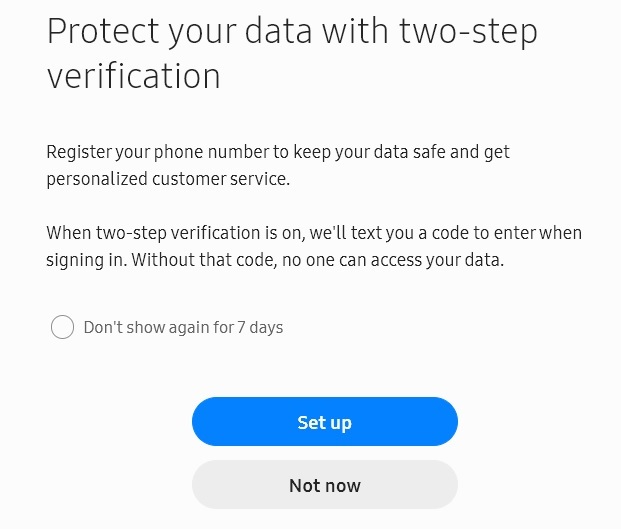 Your Samsung account dashboard will open.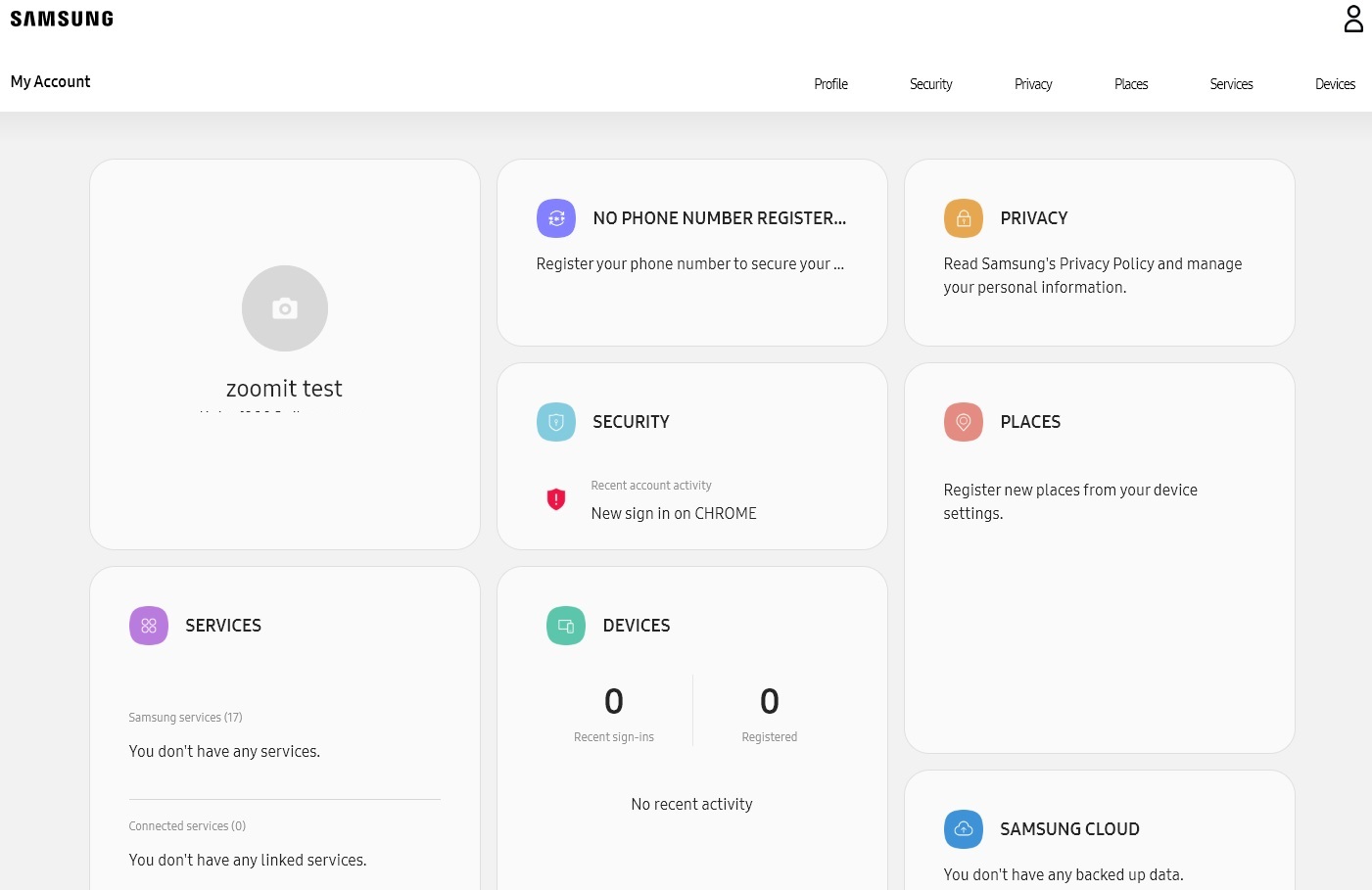 Change phone number in Samsung account
in the browser to Samsung login page Go and login to your account.
After entering on tab Profile click.
Roy Manage Samsung account click.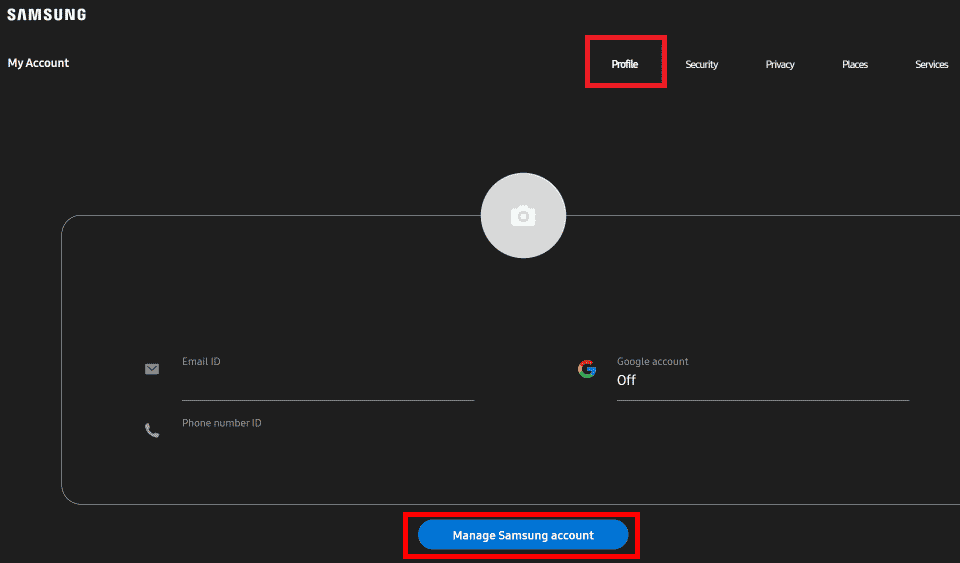 Now on Phone number ID click.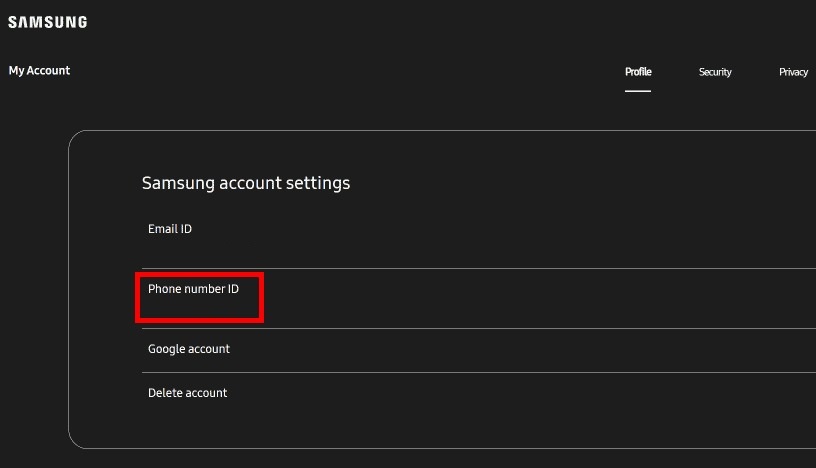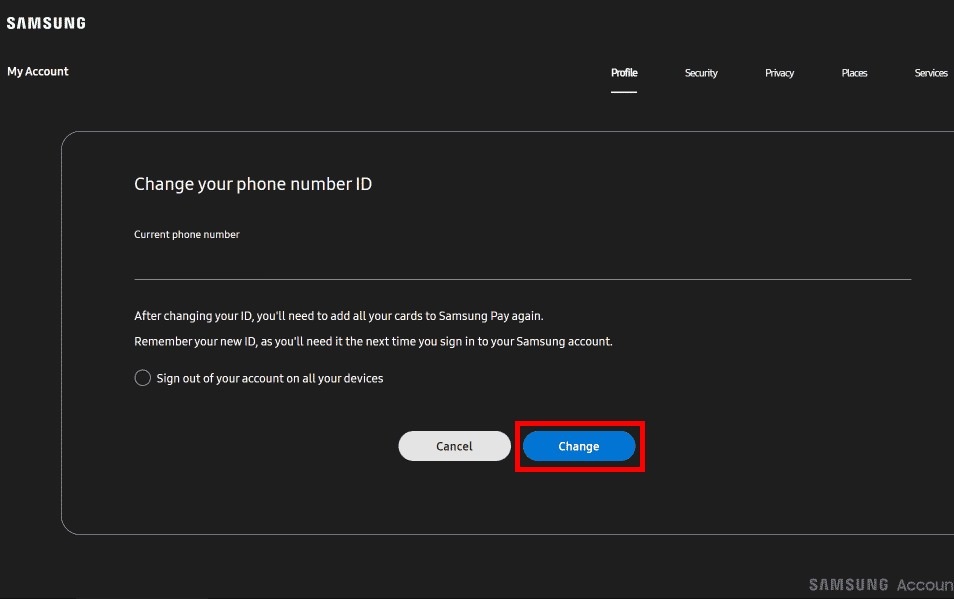 Enter the new phone number and press Send code click.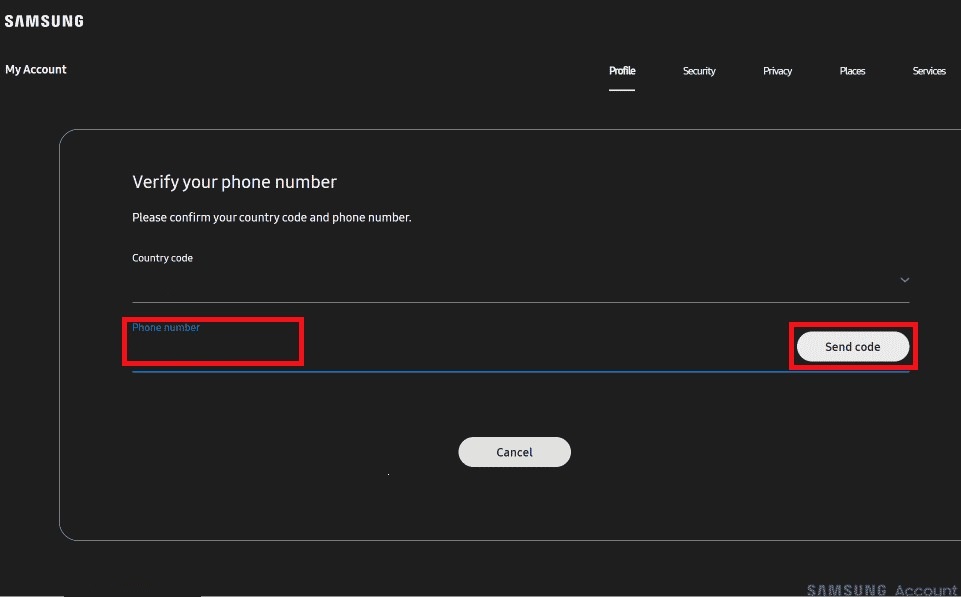 Enter the verification code sent to your number and click Verify click.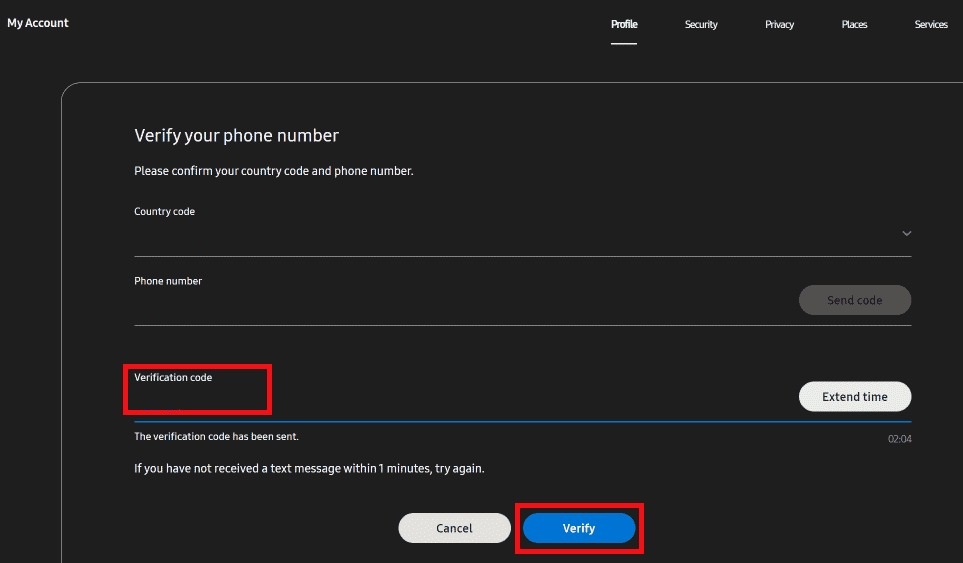 Frequently asked questions
Where can Samsung account be used?
With your Samsung account, you can use Samsung features such as Samsung Health, Samsung Pay, Samsung Pass, SmartThings, etc. You can activate the Find My Mobile security feature using your Samsung phone account.
Can I create more than one Samsung account?
Samsung does not limit the number of accounts you can create. So, you can register 2, 3 or even more profiles. But you need a separate email address to create each account.
Does two-step verification really protect my Samsung account from hackers?
Two-step verification ensures your security to a great extent. Even if a hacker gets access to your account, they won't be able to access your account without a code sent to your phone via two-step verification. However, you still need to be vigilant because scammers never stop coming up with new methods.
Do I have to buy a Samsung phone to create a Samsung account?
You don't need to use your phone to create a Samsung account. But a Samsung account is usually only for Samsung users. However, if you are thinking of buying a new smartphone, we suggest you read articles before buying Read the best Samsung phones and the best Samsung phone chargers.