News
How to connect mouse and keyboard to PlayStation 5
If you like to play games on your console instead of using a mouse and keyboard, Sony PlayStation 5 offers you this possibility.
Sony allows PlayStation 5 users to use a mouse and keyboard instead of a controller in some games. Not only do you not need to go through complicated steps to connect a keyboard or mouse to the PS5 console, but you can do it in three different ways.
PlayStation 5 for mouse and keyboard supports three methods of wired connection to the USB port, wireless connection with Bluetooth and wireless connection with a wireless dongle. In the wired connection method, after you connect your keyboard or mouse to one of the PS5 console's USB ports, the device will ask you which account is going to use it. In the wireless connection method with a wireless dongle, it is enough to connect the wireless dongle to the USB port of PlayStation 5 and wait for a few seconds until the connection between the keyboard or mouse and the dongle is established automatically. After that, it's time to choose an account.
The process of connecting a Bluetooth mouse and a Bluetooth keyboard to PlayStation 5 also seems simple. You must put your mouse or keyboard in pairing mode; What is done in each Bluetooth device in its own way, for example by pressing a specific button for a few seconds.
Then enter Settings on PlayStation 5 and click on Accessories. From here, go to the General section to see Bluetooth Accessories. PlayStation 5 searches for Bluetooth devices in this section and finds your mouse or keyboard. Click on your keyboard or mouse to connect. When you want to use your Bluetooth mouse and keyboard on PS5 later, you probably don't need to use these settings anymore. Because the PS5 console detects your keyboard and mouse the first time, and the connection between them will be established automatically every time.
The mouse on the PS5 console will only work in games that support it. However, the user can use the keyboard to move between different menus and generally interact with the PlayStation 5 user interface. However, the player cannot completely abandon the PS5 handle and only use the keyboard to work with the PlayStation 5. Even a simple task, such as exiting a game to enter the main screen of the user interface of this 9th generation Sony console, can only be done using the controller.
Fortnite, Overwatch 2, several Call of Duty games, Minecraft, Warframe and Planet Coaster are among the video games that PS5 console gamers have the opportunity to experience with a mouse and keyboard. Sometimes, in order to optimally use the mouse and keyboard in a video game on PlayStation 5, you need to change the settings inside the game itself.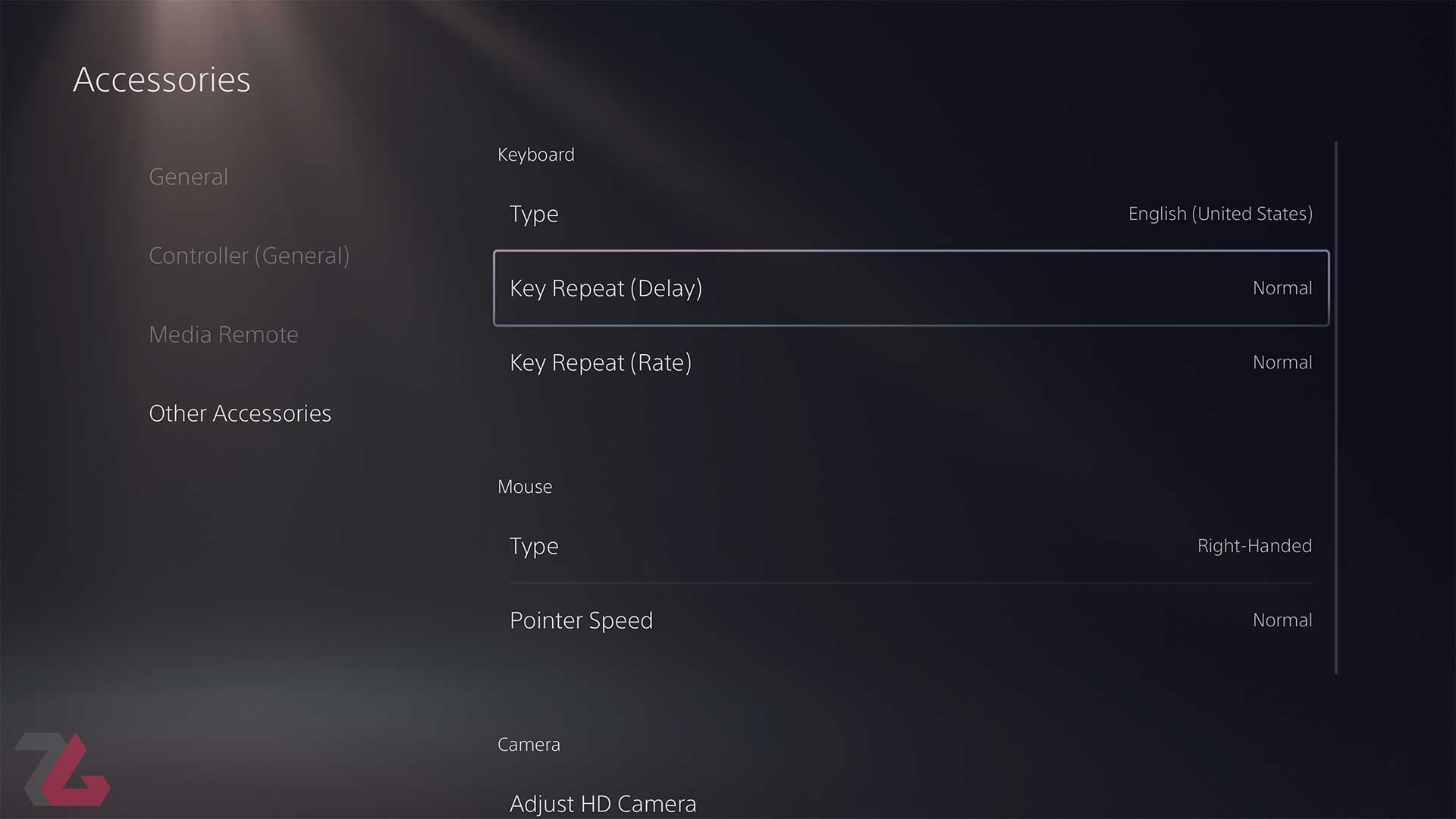 Mouse and keyboard settings on PlayStation 5
Whether the user is looking to type his messages faster or he wants to use the mouse for a better experience of a game, especially considering its style, this feature looks interesting in its own way. To improve the experience provided, PlayStation 5 provides the user with several customizable general settings options for the keyboard and mouse.
Just go to Settings on your PS5 console and then go to Accessories. In the Other Accessories section, you will see all the settings related to the mouse and keyboard.
Keyboard language, the time between the moment you press a button until the letter starts to be written repeatedly while you keep your hand on the button and finally the speed of repeating the letter while your finger is still on the button. These three items are customizable keyboard options in PlayStation 5 Settings.
For the mouse, you can easily specify whether you are right-handed or left-handed in the Type section. Pointer Speed ​​settings with three options make the speed of the mouse pointer according to your taste.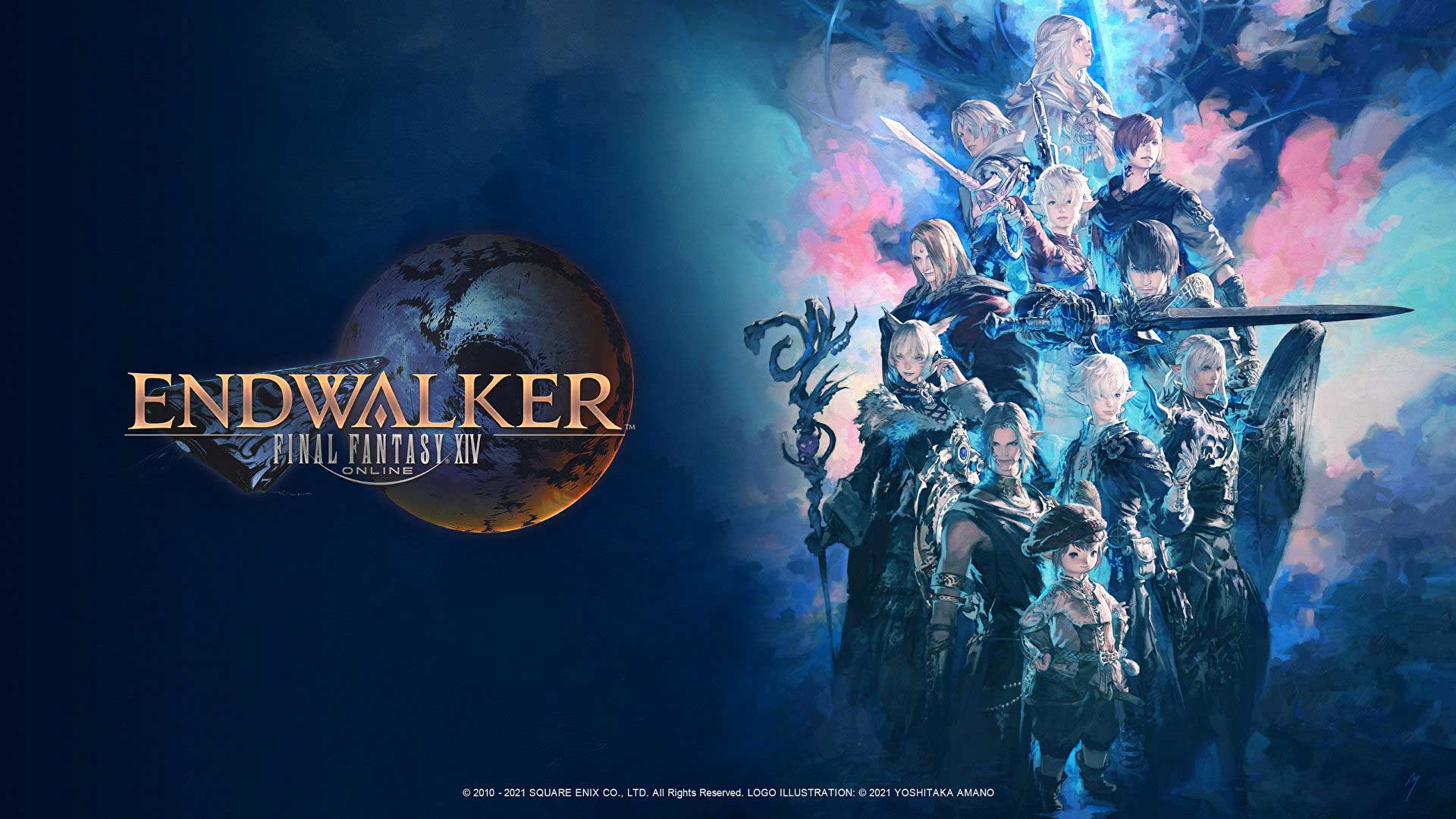 List of games that can be experienced with mouse and keyboard on PlayStation 5
Game Assassin's Creed: Valhalla
Ark: Survival Evolved game
Call of Duty: Black Ops Cold War
Call of Duty: Modern Warfare game
Call of Duty Modern Warfare II game
Call of Duty: Vanguard game
Call of Duty: Warzone Caldera game
Call of Duty: Warzone 2.0 game
Cities: Skylines game
DayZ game
Deep Rock Galactic game
Final Fantasy XIV game
Five Nights at Freddy's game
Five Nights at Freddy's 2 game
Fortnite game
House Flipper game
LEGO Bricktales game
Minecraft game
Mount & Blade: Warband game
Overwatch 2 game
Phantasy Star Online 2: New Genesis game
Game Planet Coaster: Console Edition
Game Paladins
Paragon game
Quake game
Risk of Rain 2 game
Smite game
Splitgate game
Terraria game
The Sims 4 game
They Are Billions game
Game War Thunder
Warframe game
Zombie Army 4: Dead War game
DC Universe Online game (keyboard only)
The Elder Scrolls Online game (keyboard only)
Five Nights at Freddy's: Security Breach game (keyboard only)
Ghostrunner game (keyboard only)
Hollow Knight game (keyboard only)
Neverwinter game (keyboard only)
Project CARS game (keyboard only)
Project CARS 2 game (keyboard only)
Slime Rancher game (keyboard only)
The Spectrum Retreat game (keyboard only)
Untitled Goose Game (keyboard only)
Wick game (keyboard only)
Wick: No Way Out game (keyboard only)
For this section, Zoomji took a look at the various source lists for games that support mouse and keyboard on the PlayStation 5. However, there may be other video games that support keyboard and mouse on Sony's PS5 console, but their names are not included in this article. It should also be noted that some of the mentioned games were originally released for the PS4 console, and the PlayStation 5 will run them thanks to backward compatibility.
It is expected that in the future, more game makers will allow gamers to experience video games with a mouse and keyboard on the PlayStation 5 console.
Source link