News
How did Rembrandt express his thoughts and feelings with his self-portraits?
Few great artists, like Rembrandt, can show off their diverse collections. Rembrandt not only created some of the most important group portraits of the Dutch Golden Age, such as "Night Patrol" and "Dr. Nicholas Tulp's Anatomy Class"; He has left about 80 self-portraits in the form of paintings and metal prints.
While many former artists like Albrecht Dürer And Leonardo Davinci Creating many self-portraits, Rembrandt was the first to use this art form in ways that went beyond his resemblance. He was also the first to create several self-portraits in his lifetime. He used his face to create trones and examine himself; While turning from a young and promising artist at the age of 20, he became a clever 63-year-old master. Thrones are paintings created to study facial expressions and people in different costumes.
Some of the seventeenth century contemporaries like Peter Paul Rubens They also created several self-portraits during their lifetime; But no one at the time could get close to the number of Rembrandt self-portraits. However, what was Rembrandt's purpose in creating this number of self-portraits? In addition to serving a practical purpose (such as thrones), Rembrandt used self-portraits as a way to express his identity as an artist. In general, this vast collection of self-portraits serves as an illustrated autobiography of the artist's life. In the following, we will take a look at 6 Rembrandt self-portrait.
Rembrandt Laughing Self-Portrait (1628)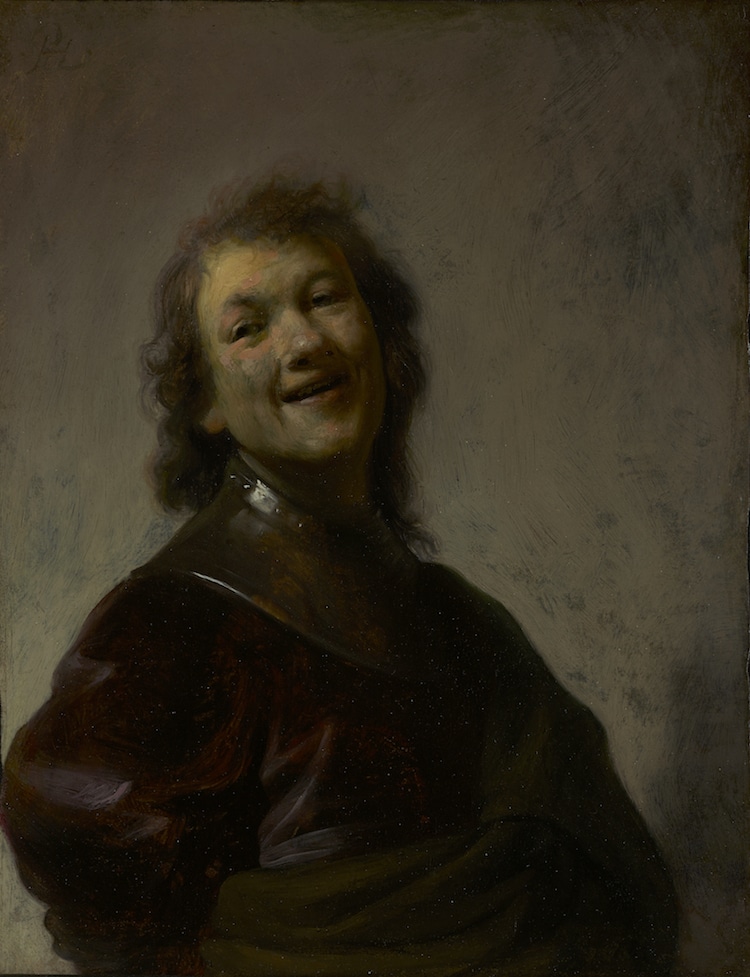 This oil painting on copper was created when Rembrandt (1606 to 1669) was about 22 or 23 years old and is one of the first self-portraits and trones of this artist. This self-portrait depicts him in a moment of confusion and joy; While his face is tilted back from laughter.
Self-portrait of Open Eyes (1630)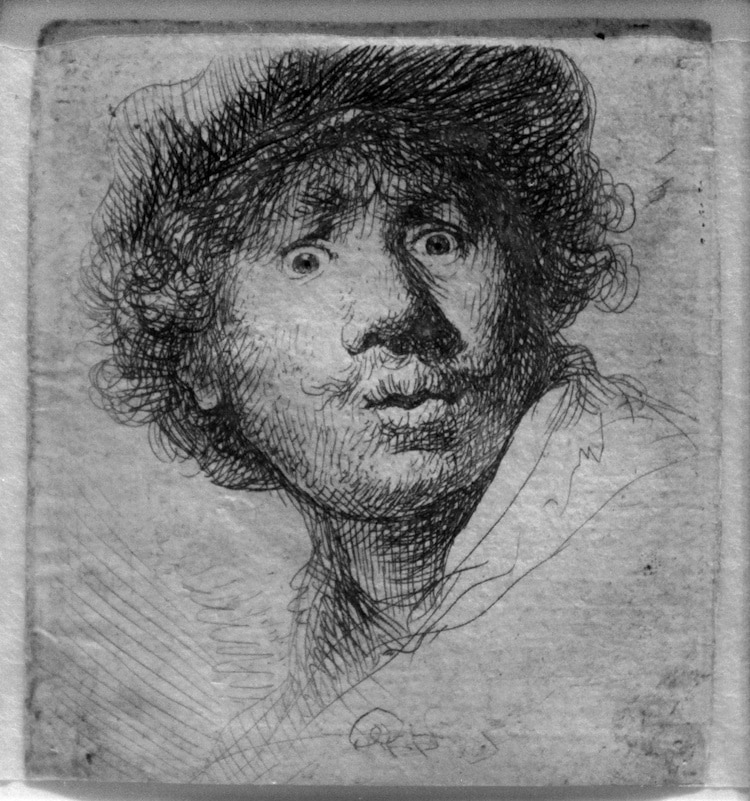 This metal print is one of the five works by the Dutch art historian, Ernst van Deuttering, Has named it "Study in facial expressions". This work differs from Therony due to its speed of construction and lack of precise details. In this piece, Rembrandt stares straight at the viewer with his eyes wide open and surprised and his lips slightly open.
Self-portrait at the age of 34 (1640)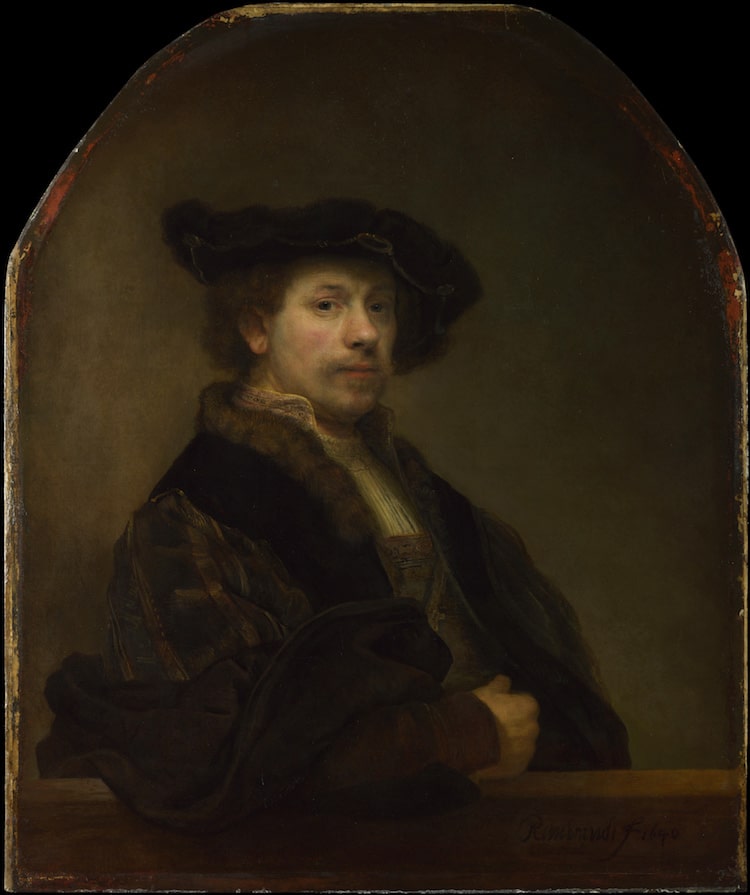 At the age of 34, the self-portrait depicts the artist in a luxurious dress from the 1500s. Rembrandt's gesture of placing one hand on the ledge is reminiscent of two Renaissance paintings: "Portrait of Baldassari Castillione" Rafael And "A Man with Cotton Sleeves" Thesis. In this work, too, Rembrandt, like many of his other canvases, stares at the artist with self-confidence and without embarrassment.
Self-portrait with beret and lapel (1659)
Rembrandt was struggling financially at the time the painting was created. The effects of these stressors can be seen in the dignified atmosphere of the portrait and the choice of dark colors, and especially the expression of concern on Rembrandt's face. In this self-portrait, he uses the same gesture as some of his previous portraits and once again reminds the masters of the Renaissance.
Self-portrait with two circles (1665 to 1669)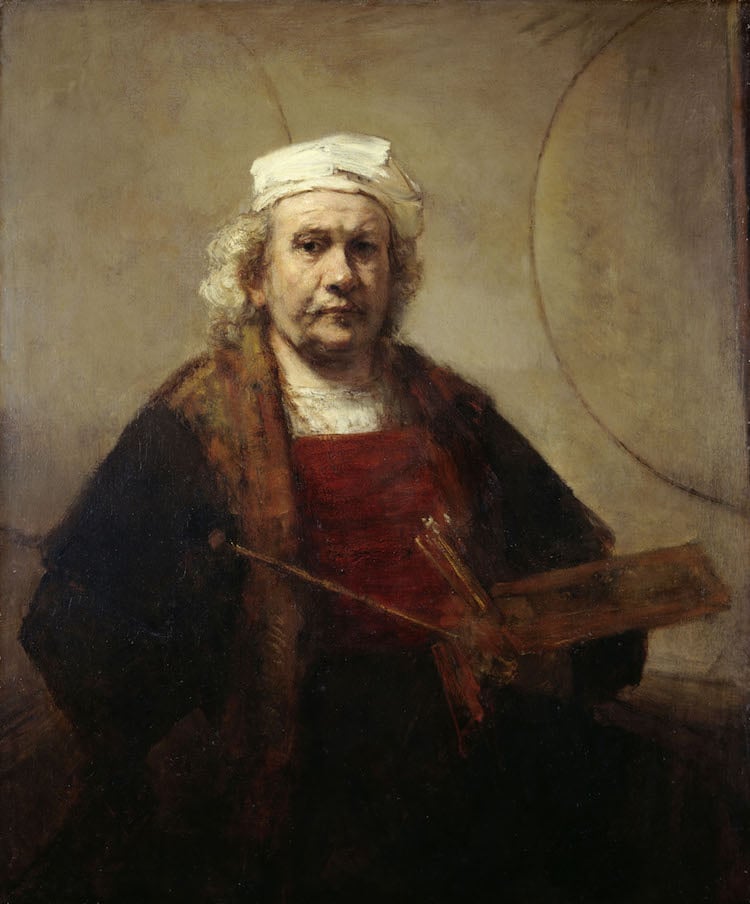 As Rembrandt grows older, his self-portraits become more serious and self-reflective. This particular painting differs from his other recent self-portraits due to its unusual and striking background with two circles whose meaning is unclear. A theory about the circles drawn in this self-portrait says that they are a demonstration of Rembrandt's artistic skill; Like the story of Giotto (Giotto) who draws perfect circles to show his skills to the pope. Another theory states that the circles were placed in order to resemble the old map of the world that was common in Dutch paintings of the same period.
Self-portrait at the age of 63 (1669)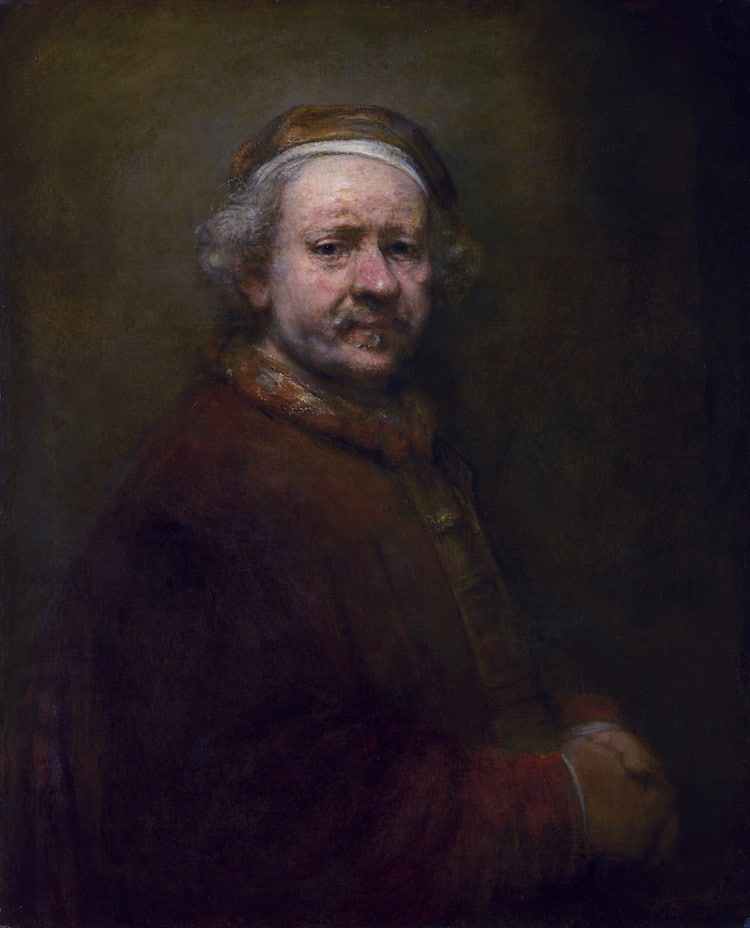 Related article:
This painting is one of the three paintings related to the year of Rembrandt's death. At the age of 63, the self-portrait portrays the artist with the same charm as expected in his latest work, with grim but confident faces and free brush strokes. Here, we can see Rembrandt's hands glued to the front of his body; A state he often avoided; Because the artist used a mirror to capture the desired resemblance.
We hope you enjoy this different part of Shutter, which aims to increase your artistic awareness. Have you ever read about Rembrandt self-portraits? If you have more information about the nature of these self-portraits, you can share it with us and other Zomit users.
Source link