News
Honor Magic Vs with Snapdragon 8+ Gen 1 chip, Android 12 and touch pen was unveiled
In a new event, Honor unveiled the Honor Magic Vs flagship foldable phone. This phone has less thickness and weight than the previous generation. Honor says the Magic Vs' weight reduction is the result of using an all-new hinge. This hinge makes the two sides of the phone screen completely overlap when closed and there is no gap between them.
Based on the writing GSMArenaHonor Magic VS foldable phone from the processor It uses Snapdragon 8+ Gen 1. This model of Snapdragon is not the latest Qualcomm processor, but it still has a lot of power.
Honor's new foldable uses 8 GB of RAM and 256 GB of storage in the basic configuration, and there are other configurations with 12 GB of RAM and 512 GB of storage. Honor says that the ultimate model of the Magic Vs phone uses 16 GB of RAM and with a new touch pen called Magic Pen is compatible. This pen communicates with the phone through Bluetooth. The phone does not have a slot for a stylus.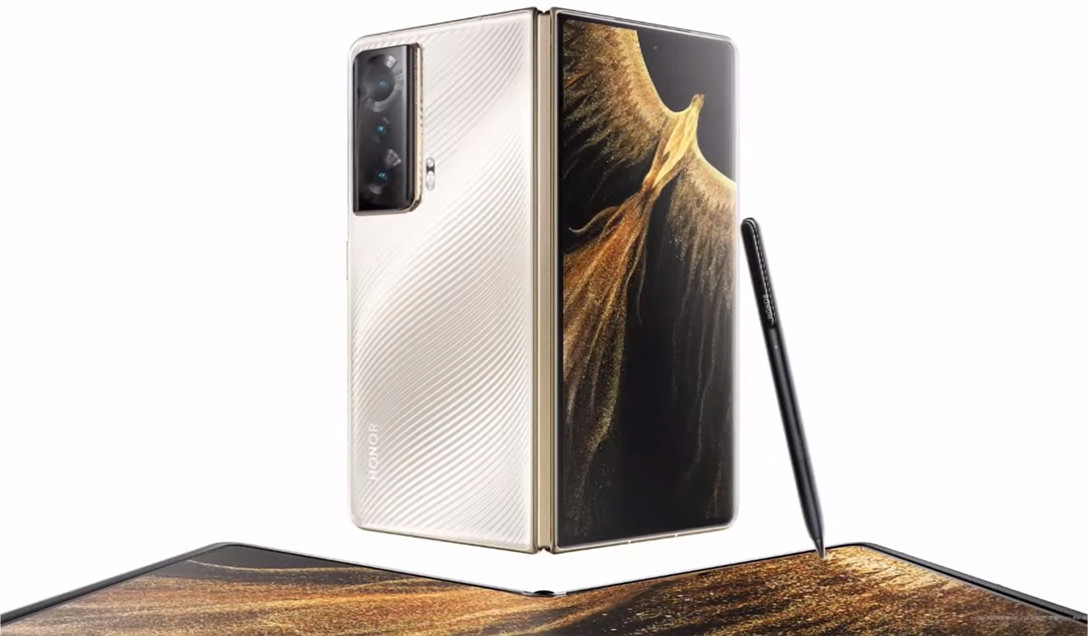 Honor Magic Vs in the internal part of the 7.9 inch display OLED has a resolution of 2,272 x 1,984 pixels, a refresh rate of 90 Hz and a brightness of 800 nits. As it seems, the internal display has not experienced any changes compared to the Honor Magic V. Honor's new foldable supports a long 6.45-inch OLED display with a resolution of 2,560 x 1,080 pixels, a refresh rate of 120 Hz and the HDR10+ standard. Both displays are of 10-bit type and display more than one billion colors.
Honor says that when you open the Magic Vs, you won't see a bump on the display. While the previous generation Honor foldable used a 92-piece hinge, the hinge of the new phone has only four pieces and is still strong and durable. Honor says the Magic Vs hinge will open and close up to 400,000 times without a problem. Assuming you open and close the phone 100 times a day, the hinge of the device will last more than 10 years.
The rear panel of the Honor Magic Vs uses a 54-megapixel main camera with f/1.9 lens, a 50-megapixel ultra-wide camera and an 8-megapixel telephoto camera with three times optical zoom. A 16-megapixel camera is used above the external display of Honor Magic Vs. At the moment, we do not know the details of the camera above the main display.
Honor Magic Vs uses a 5,000 mAh battery with 66W charging technology. Thanks to this technology, the battery charge percentage reaches from zero to 100 in 46 minutes. This phone is equipped with MagicOS 7.0 user interface based on Android 12 operating system. Honor Magic Vs comes in orange, blue, black and gold colors.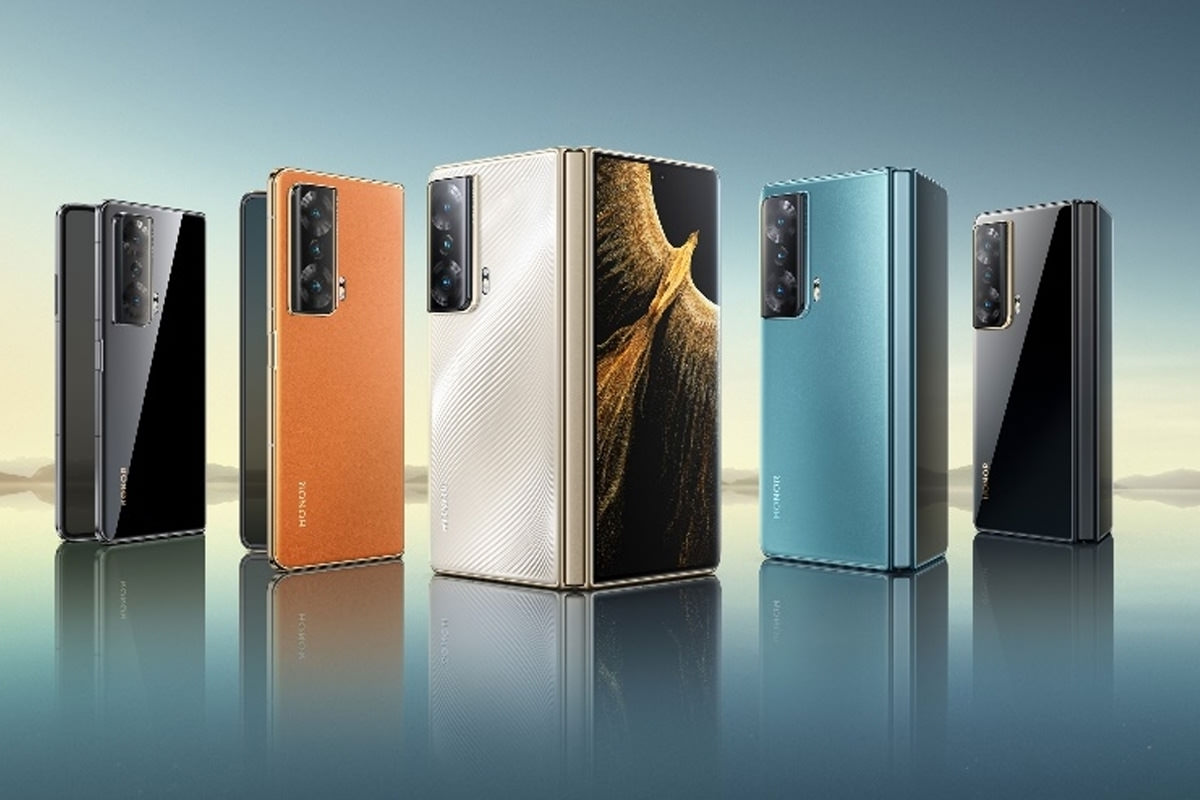 The basic configuration of the Honor Magic Vs with 8GB of RAM and 256GB of storage costs 7,499 yuan ($1,050), and the most powerful configuration with 12GB of RAM and 512GB of storage costs 8,999 yuan ($1,260). The Ultimate model, which uses 16GB of RAM and 512GB of storage, is priced at 10,888 yuan ($1,521).
The sale of Honor's new phone will start on November 30. This device is currently exclusive to the Chinese market and will be released to international markets in the first quarter of 2023.
Source link