News
Google introduced the calculator app for the iPad before Apple
Apple has accomplished great projects and shaped the mobile industry, smartwatches, and so on as we know it today; But the company could not offer the calculator on the iPad. Although it is possible to download and install third-party machine applications through the App Store, it is surprising that the Cupertinos have not released their own version.
Since the iPad OS is specifically focused on productivity, it makes sense for Apple to release the default machine calculator app for the operating system. However, it seems that Google has found a way to provide a calculator on the iPad.
According to wccftech, if we want to be fair, Google's solution for providing a calculator on the iPad is a web-based application, rather than a standalone application. This is the first time MacWorld has seen this app, and you must be connected to the Internet to use it. However, when the calculator application is downloaded to your browser, you can also use it offline.
There are other major apps on the iPad, including a note-taking app, Safari browser, file manager, email, messaging, stock, and even clock; Unfortunately, Apple has not yet released the default calculator app for the iPad.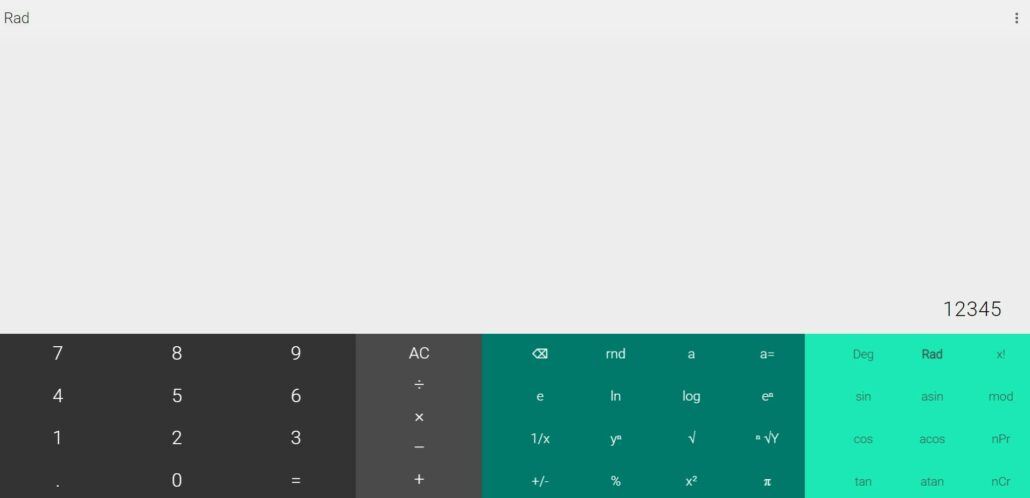 There are high quality third-party machine machine applications in Appostor; But what we are looking for is in a small number of them. Simple user interface that runs instantly and has no unnecessary extra features.
Fortunately, Google has developed a very useful Chrome OS calculator that works with any browser. You can access this app by visiting https://calculator.apps.chrome. You can also save this website to your device's home screen by tapping the share button.
Related articles:
Although the Google Calculator app does not offer the best possible design for the iPad, it will certainly be welcomed by users on the iPad. If Apple designs a calculator app for the iPad, it's not wrong to assume that most of its design elements will be inspired by the iOS calculator app; Because many iPhone apps have the same functionality and appearance on the iPad.
We're still waiting for Apple to release the calculator app for the iPad; This is because this product is marketed as a computer, and all computers must provide the calculator program to the user by default.
Source link