News
Google has started showing ads in Play Store search records on a trial basis
Google's new test ads appear in the History section of Play Store search results when you tap the keyboard search bar and show your last four searches. to report 9to5GoogleA review of version 33.0.17-21 of the store shows that tapping the search box reveals several apps that the user has never searched for or interacted with. The ads are all games, featuring titles like Call of Duty Mobile Season 10, Summoners War: Chronicles, and Fishdom Solitaire.
Google Play Store search history only appears automatically after entering letters associated with previous requests and suggestions. At this time, it is not possible to say with certainty whether the ads in the Google Play Store search history section have paid to be displayed or whether Google automatically suggested them. Taking a quick look at the games tab, none of the titles displayed in the Play Store search bar appear in the suggestions section, but Call of Duty Mobile season 10 is prominently advertised in the said field.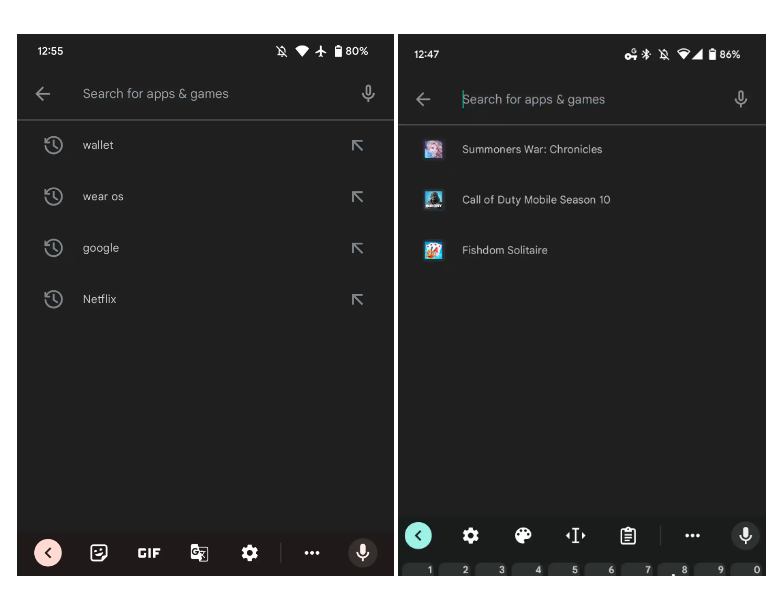 Related article:
Google Play Store's latest November update includes new search capabilities and features that help users find their favorite apps and games more easily, and this change is likely related to the said update.
However, the change in the search history section of the Google Play Store is a bit annoying and certainly many users do not want to see ads in this section.
Source link