News
Google changed the location of its app search bar to be compatible with other apps
Google is testing new designs for its app; For this reason, we have recently seen the search bar position shift to the top of the page. This type of search bar placement is similar to other first-person apps; But it's different than what we've seen in the Google app over the years.
According to 9to5google, in this experiment we see that the search bar with its tablet-shaped design is located on top of the Google logo. In the process, Google removed the Weather and Temperature button from the top left. Also, your profile photo is now part of the search bar. Thus, the outline of the Google app is compatible with other apps.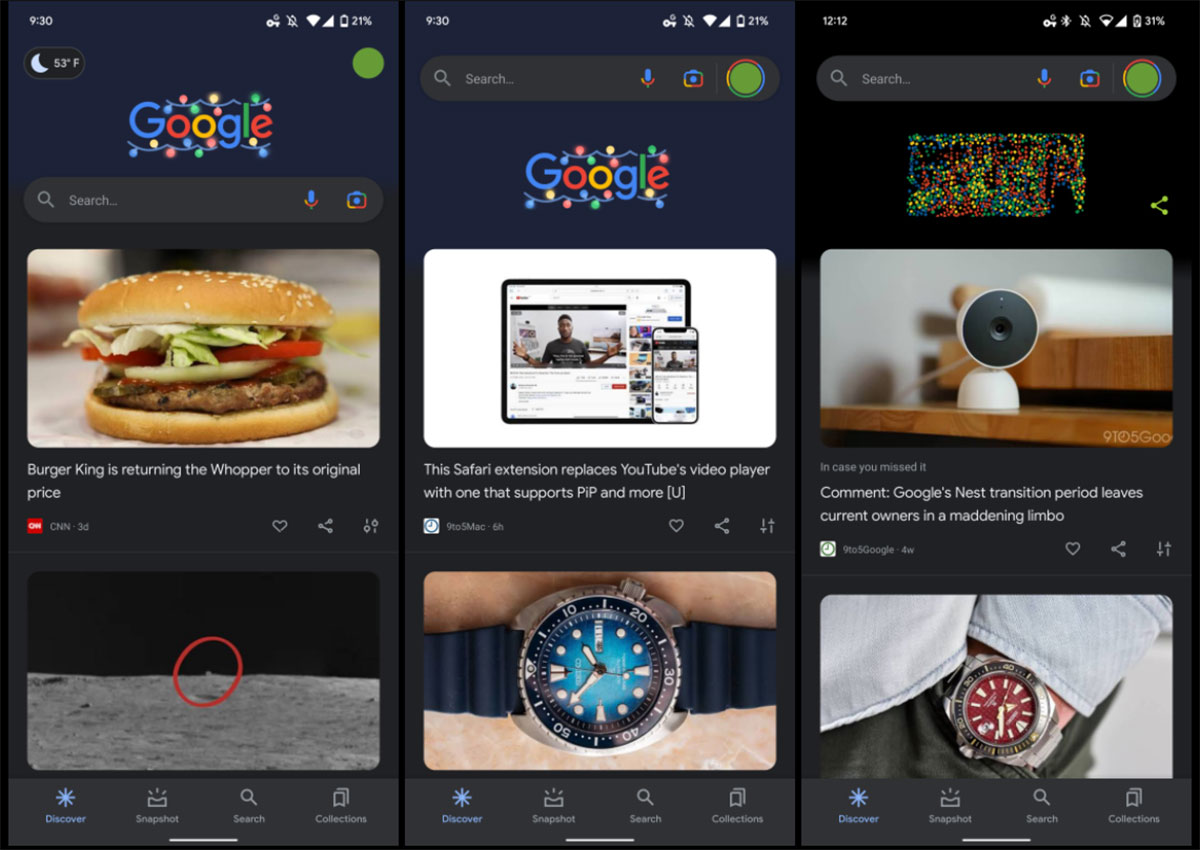 As part of the integration process, you can now scroll down your avatar to switch between accounts. To the left of the profile are the microphone icon and the camera lens. It should be noted that no changes have been made to the design of the search pages yet, and a small logo and avatar can still be seen in the next bar.
Related article:
Since the search bar is now the first thing we interact with after opening the app, the new design integrates the design with Gmail and Google Play applications. Google has been putting a search bar under its logo for a long time, and this change looks appealing.
The new changes were first seen last Thursday on an Android smartphone; Of course, several different designs are being tested now, and eventually each one that can get a more positive opinion will be finalized.
Source link