News
Goodyear's new tires solve the problem of road noise in electric vehicles
Goodyear has just introduced its first tires; Tires made specifically for electric vehicles. As we know, electric cars are almost silent; But that does not mean not hearing sounds like tires and the road. This is exactly the problem that the brand new Goodyear ElectricDrive GT tire wants to solve.
According to ReviewGeek, Goodyear's new tire is optimized for electric vehicles, especially Tesla vehicles. In fact, Tesla products are the first cars to receive Goodyear's new tires; Of course, the company plans to produce ElectricDrive GT tires for other electric vehicles in the future.
Electric cars, like gas-powered cars, make almost no noise; However, this silence also has its own problems; Including the sound of the wind, hearing the sound of the road due to car tires, etc. In addition, heavy-duty electric vehicles use a large number of battery cells, which makes the conventional tires of these vehicles wear out even faster.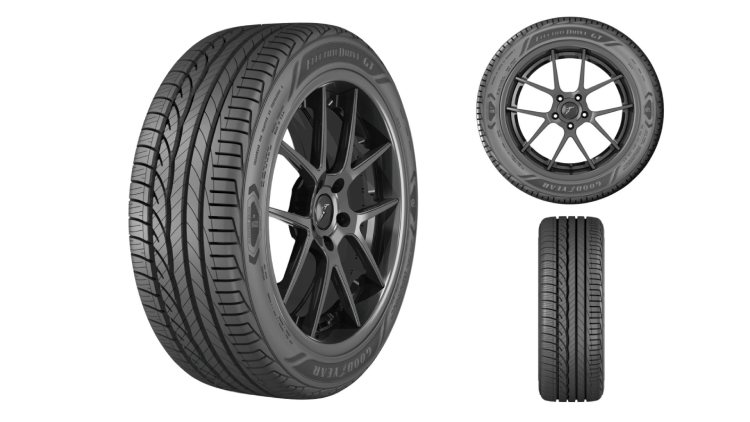 Another point to consider is the range and efficiency of electric vehicles. Every carmaker tries to produce products that are efficient and can travel long distances with each charge. Making a new tire first for electric vehicles should theoretically help increase the range of these vehicles and reduce the rate of wear and tear of the tires. For this reason, the sound problem for electric vehicles is expected to be addressed with Goodyear's new tires.
In a statement announcing the new ElectricDrive GT tires, Goodyear said:
ElectricDrive GT tires use Goodyear SoundComfort technology; A very attractive technology that acts as an internal sound barrier and reduces road noise. In addition, the new tires are designed with an asymmetrical edging pattern and a specialized edging combination that will increase traction in all seasons. This feature will also improve your driving experience when driving on wet and dry roads.
Here, the main idea is that when you drive silently on the road with a Tesla Model S, you will hear the sound of the road instead of a regular car engine; As a result, the ElectricDrive GT Goodyear tire makes less noise on the road. These tires will also help to increase the range of distance with each charge of the car and reduce the rate of wear and tear of the tires.
Related articles:
Electric car drivers are well aware of the importance of solving this problem. It is worth noting that Tesla has also recently released a new software update to reduce active road noise.
New ElectricDrive G Goodyear tires will be available to buyers in North America in early 2022. The tires will start with the popular 255 / 45R19 104W XL, which is specific to Tesla Model Y and Model 3. After a while, we can expect the ElectricDrive G to be available in other dimensions and for other electric vehicles as well.
Source link