News
Garmin's latest smartwatches are not just for fitness enthusiasts
Many people, when thinking of Garmin wearable gadgets, probably imagine their smartwatch for running; Durable and slightly bulky product, with excellent GPS, accurate standards and longer lifespan that can attract everyone's attention. The company has taken steps in recent years to go beyond fitness and increase its capabilities. Finally with Venu 2 Plus and Vivomove Sport To CES 2022 has come to satisfy its fans once again.
According to Verge, considering that Venu 2 was just released last April, the introduction of Venu 2 Plus may seem a little early. However, the device is an obvious weakness of Venu 2 Eliminates audio capabilities in the field. To Venu 2 Plus Speaker and microphone added, this means that you can now call the smartwatch directly from the wrist and also talk to the voice assistant. This watch communicates with any voice assistant you have on your smartphone via Bluetooth and does not have an exclusive assistant on it. According to Phil McClendon, project manager Venu 2 Plus Garmin, it was a conscious decision because "the best assistant is the one that already exists on your phone."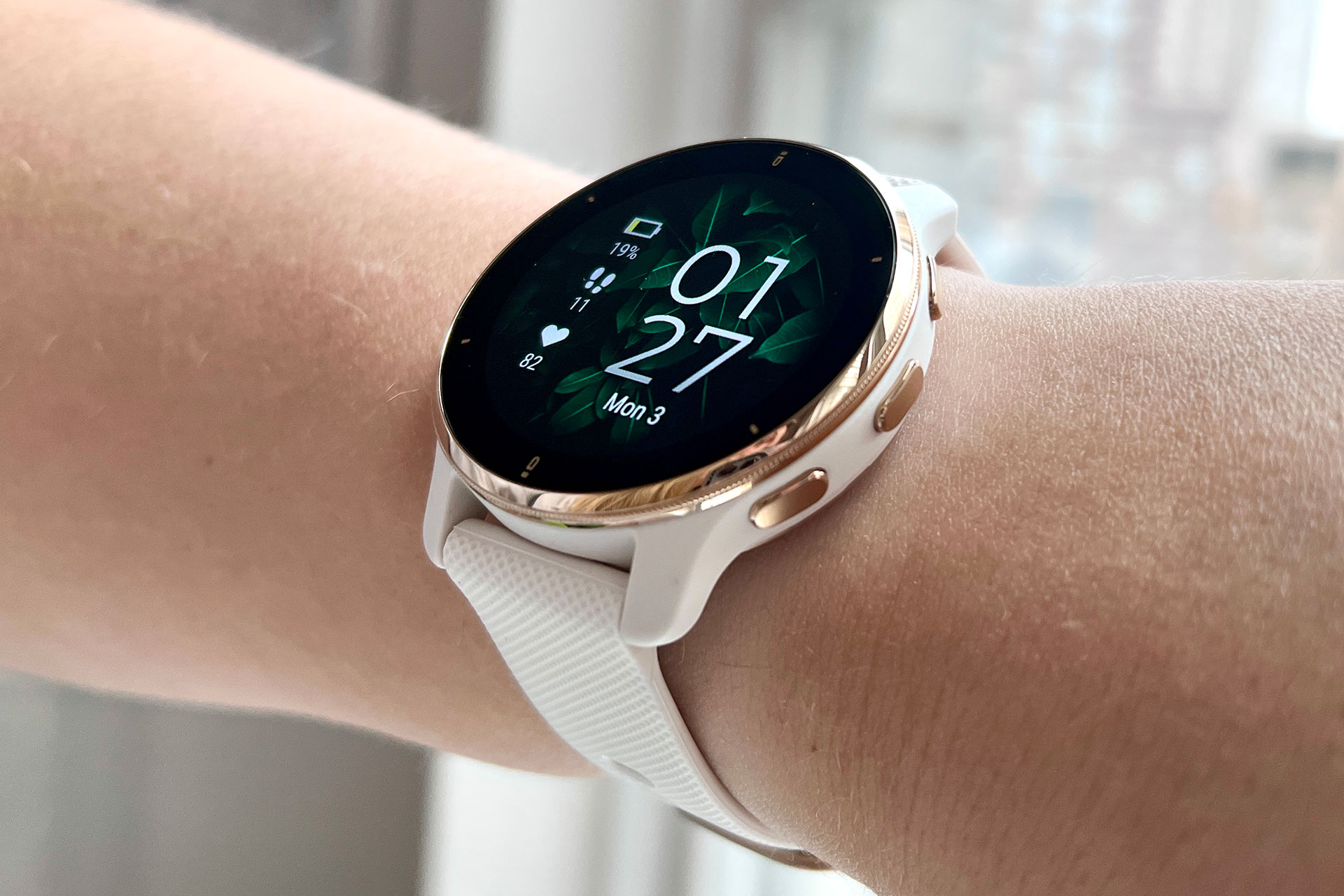 In terms of size, Venu 2 Plus It has a 43 mm frame that is between Venu 2 with a size of 45 mm and Venu 2S with a size of 40 mm. It also has a slightly shorter battery life and is estimated to last 9 days in smartwatch mode and up to eight hours in GPS + music mode; Of course, 9 days is a very significant time for a smartwatch. The new Garmin wearable gadget also has a color touch screen and an option for an always-on display.
On the other hand, Vivomove Sport The new analog hybrid gadget is actually a smartwatch priced at 79٫ $ 99. While the Vivomove Garmin product line has always been stylish, it has always housed expensive products. For example, Luxe Unique smartwatch with a price tag of 499٫ $ 99. Style It is a little cheaper and 299It دلار costs $ 99.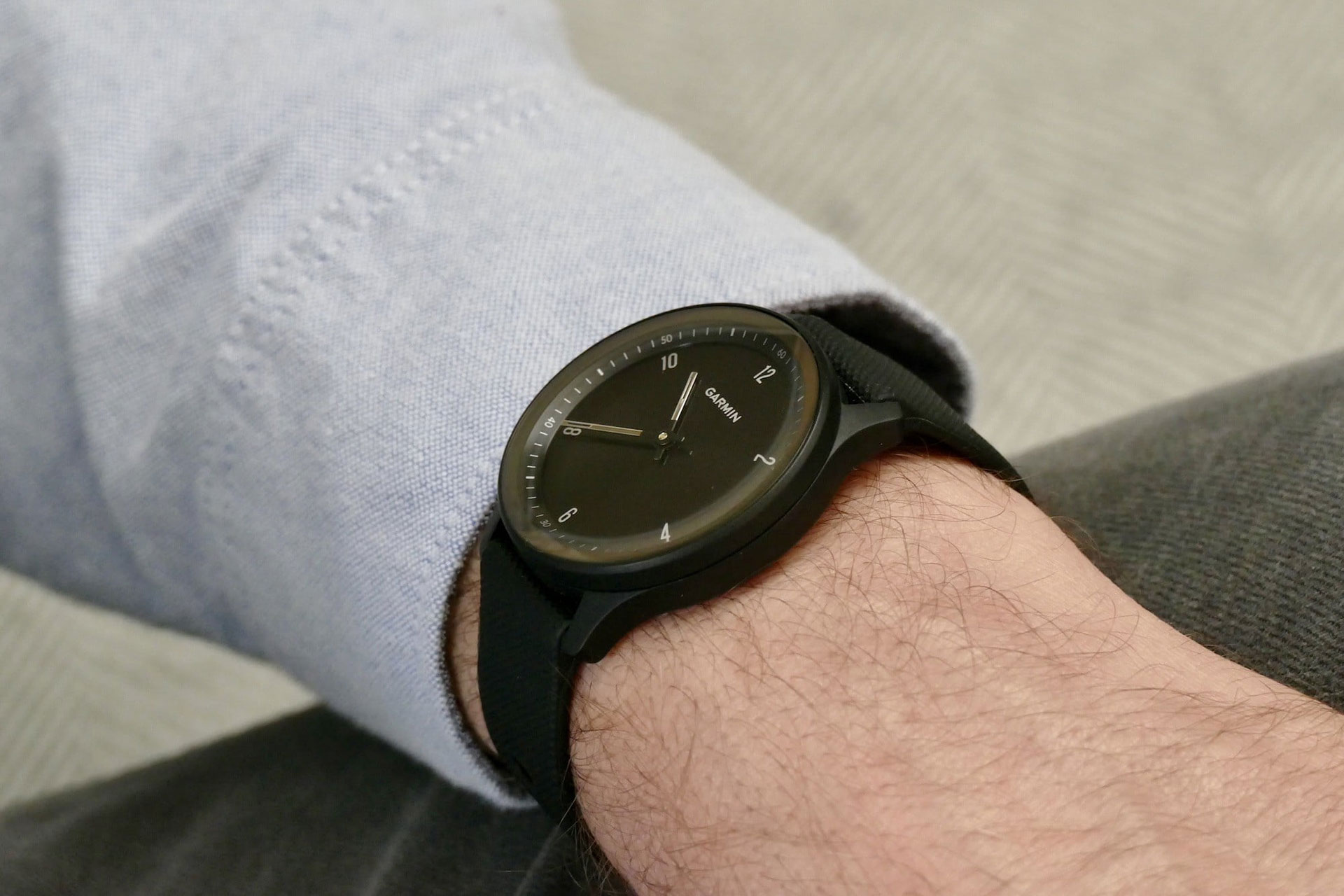 Sport version It has a hidden touch screen on the bottom half and silicone straps to hold it to your wrist. The mentioned gadget from Uses GPS connected to the user's smartphone. Of course, it should not be forgotten that Vivomove Sport can check health-related options such as blood oxygen levels, sleep levels, recorded workouts, etc., and works very well in this area. It also supports Garmin's "body battery" feature, which has the ability to monitor recovery status, abnormal heart rate and women's health. In special cases, the smartwatch can send a message with your location to the designated emergency audience.
Related article:
A Warj reporter who has been using Venu 2 Plus and Vivomove Sport for a few weeks says they are both powerful and efficient. He said of Garman's new smartwatches:
Venu 2 Plus looked a bit big on my wrist; But it was easier to read the content on it. Although I used GPS for a few hours, I had at least a week of battery life. The calls were clear and the voice assistant worked well enough. Siri did not understand a few commands, but I think it was Apple's voice assistant, not Venu 2 Plus. Although it had a few bugs in its health and fitness features (like the Garmin Coach), it was easy to use. However, I can not comment on their performance because I used the beta version of the software. Overall, I think Venu 2 Plus It is a good choice for those who want to use Garman's famous deep fitness tracking feature.

Vivomove Sport also had impressive performance. This smartwatch did not bother my wrist. Even a friend of mine who hates smartwatches liked it. I can boldly say that its mint green color is attractive and lasts well when running and strength training. Navigating menus and reading notifications is not always easy, but such a problem does not exist only in Vivomove Sport, and you will encounter it almost in the hybrid analog clock on the market. I also noticed that the battery life is less because once it could only stay on for four days. True, this may seem like a long way off for the Apple Watch or Samsung Galaxy Watch 4, but it's not as good as some fit bits.
Both watches are now available on the Garmin website. The Venu 2 Plus has a retail price of $ 449.99 and is available in three versions: "All Black", "White and Gold" and "Gray and Silver". The Vivomove Sport 1 also has a price tag of $ 179.99 and is available in black, white, brown and mint green.
Source link