News
From mouse to headset; The latest ROG accessories introduced by Asus at CES 2022
Asus introduced a total of five products at CES 2022, the flagship of which was the ROG Strix Flare II Animate. This new keyboard is based on the Strix Flare Asus (released in 2019). We now see its redesigned body and the iconic AniMe Matrix LED display Which is added to the top right corner.
Asus ROG Strix Flare II Animate and Strix Flare II keyboards
The AniMe Matrix first appeared on the Zephyrus G14, according to Digital Trends; A laptop that is currently one of the best gaming laptops in the world. In Strix Flare II, a matrix of LEDs occupies the top right corner of the keyboard and you can customize it to your liking. This section can display animations, custom images, system settings, and even notifications and laptop battery life. Also, we should not forget that despite that, the keyboard becomes more attractive.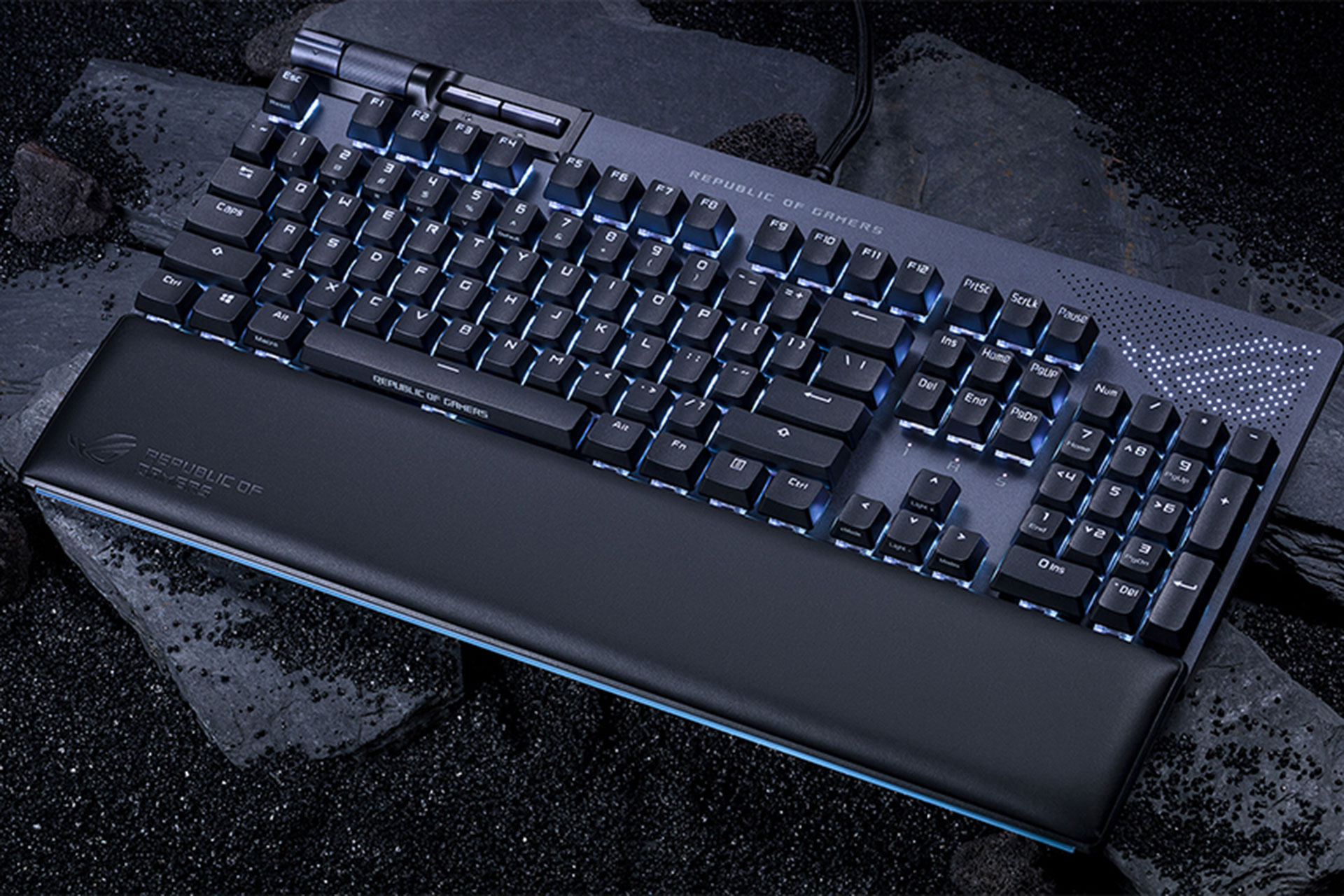 The Strix Flare II Animate has an 8000Hz cooling rate and interchangeable switches. It also has many other features (such as built-in macro recording and RGB light diffuser) that can make it one of the best gaming keyboards available. The keyboard is expected to be available in late January 2022 for $ 220.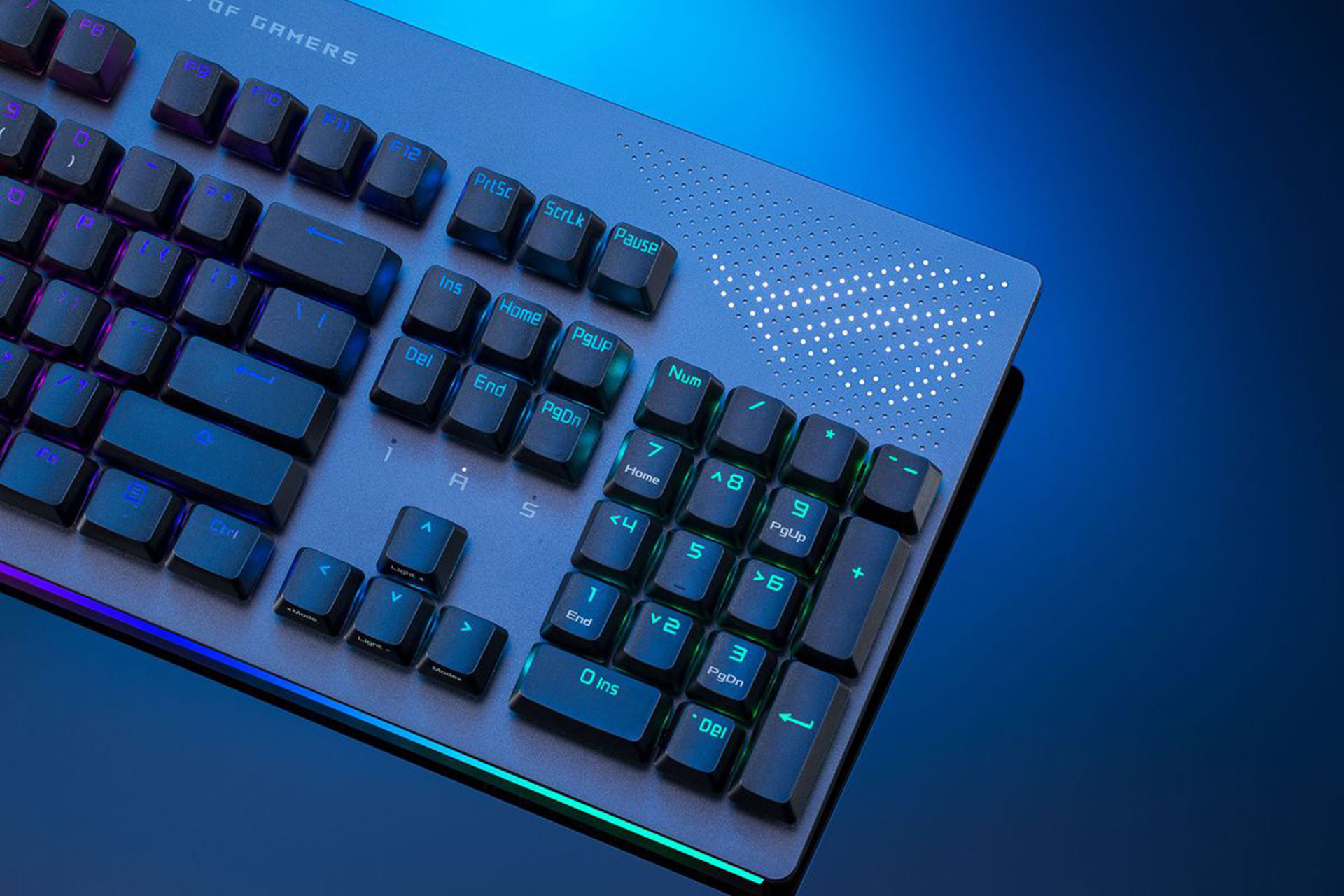 Asus also introduced the cheaper Strix Flare II keyboard without the AniMe Matrix. This screen has a dedicated media button and volume wheel and an 8000Hz polishing rate; But it does not use an LED matrix and a light diffuser on the front of the board. Although like Strix Flare II Animate With the same options ROG NX It is offered, it is also useless of interchangeable switches. This model is also scheduled to enter the market in late January, but at a lower price of $ 180.
Charming mouse ROG Chakram X Asus
Asus just introduced a new gaming mouse; But it can be considered one of the best in the market. The mouse is wireless and supports 2.4 GHz and Bluetooth 5.2 with a 36,000 DPI sensor. You can also use it in wired mode to get the 8000Hz polishing rate.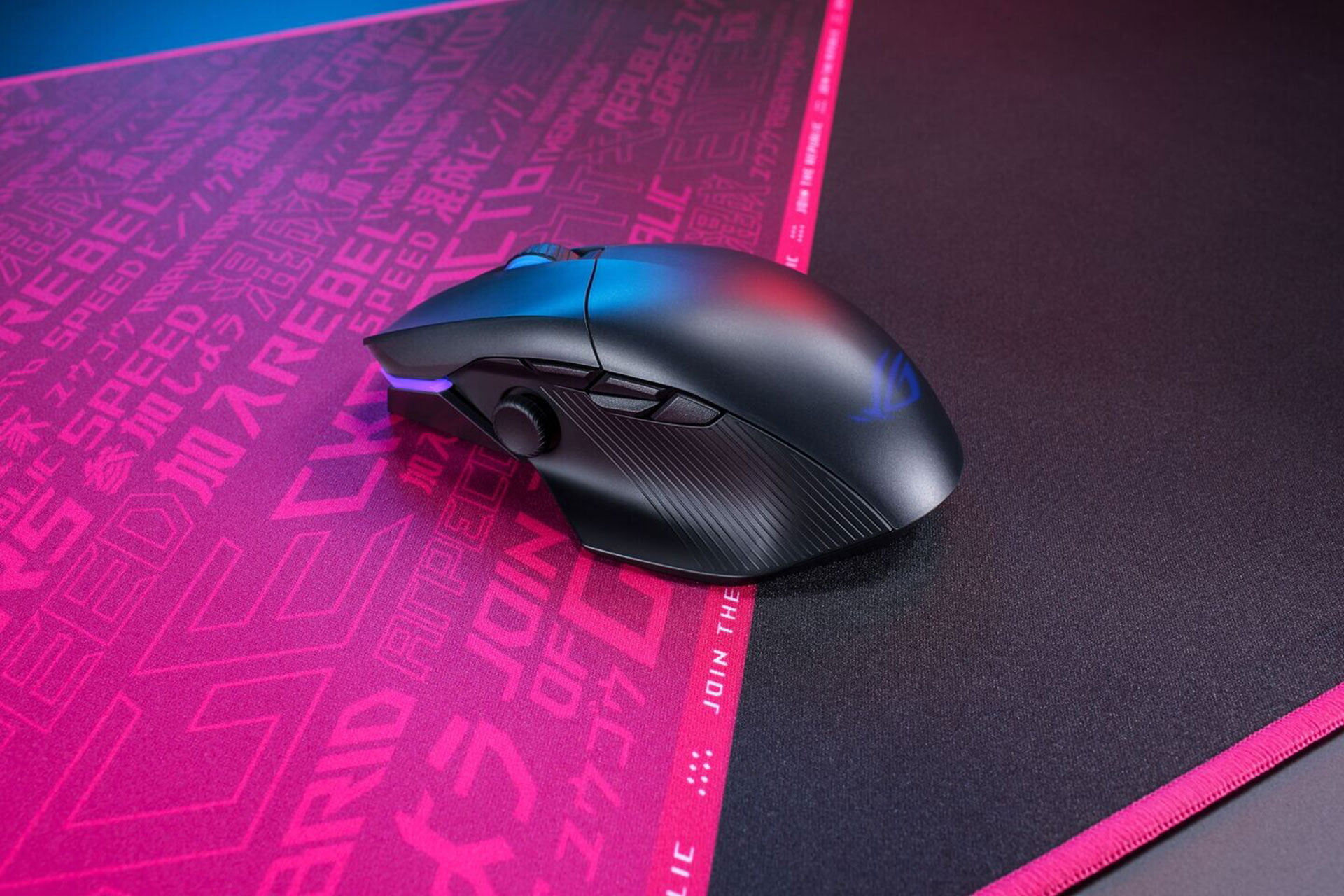 Like the ROG Chakram, the new Asus mouse uses a joystick on its left side, and this part has been redesigned. In analog mode, you can use it to move quickly around the screen in 256 different directions, and in digital mode, there are four keys, each of which is programmable. In total, Chakram X contains 11 shortcut keys.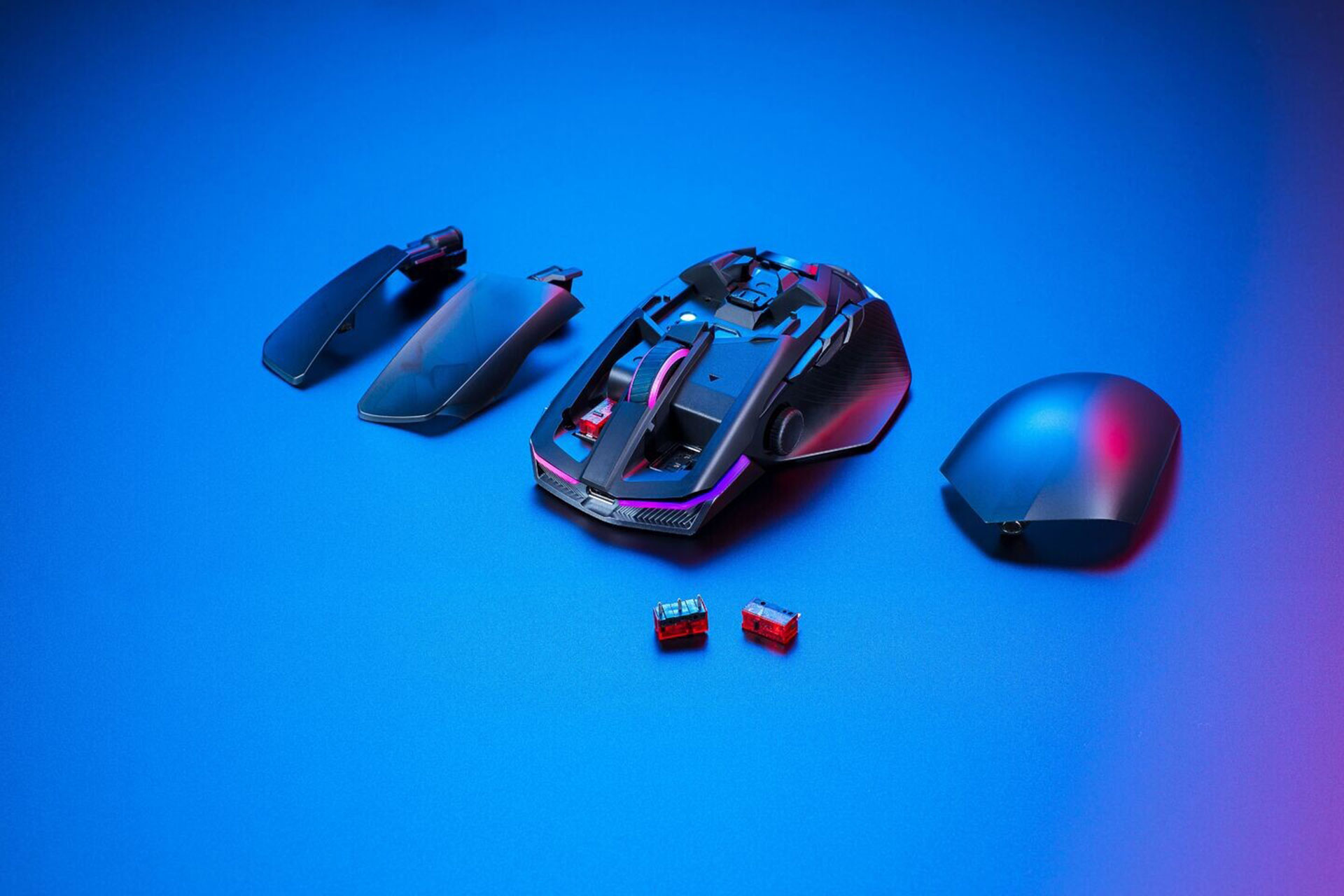 You can remove the magnetic caps to replace the pressure switches with five-pin optical or three-pin mechanical switches. This mouse has its own Asus switches that last for 70 million clicks. Asus expects its new product to hit the market in the first few months of 2022; But the company has not yet announced its final price.
Powerful Asus ROG Strix Fusion II 500 and Fusion II 300 headsets
Finally, other Asus products complement the ROG Fusion II headset. The ROG Fusion II 500 and Fusion II 300 retain the original ROG Fusion aircap design; But inside they are from ESS 9280 Quad DAC Used to provide a better spatial sound. Like previous models, both support 7.1 virtual surround sound.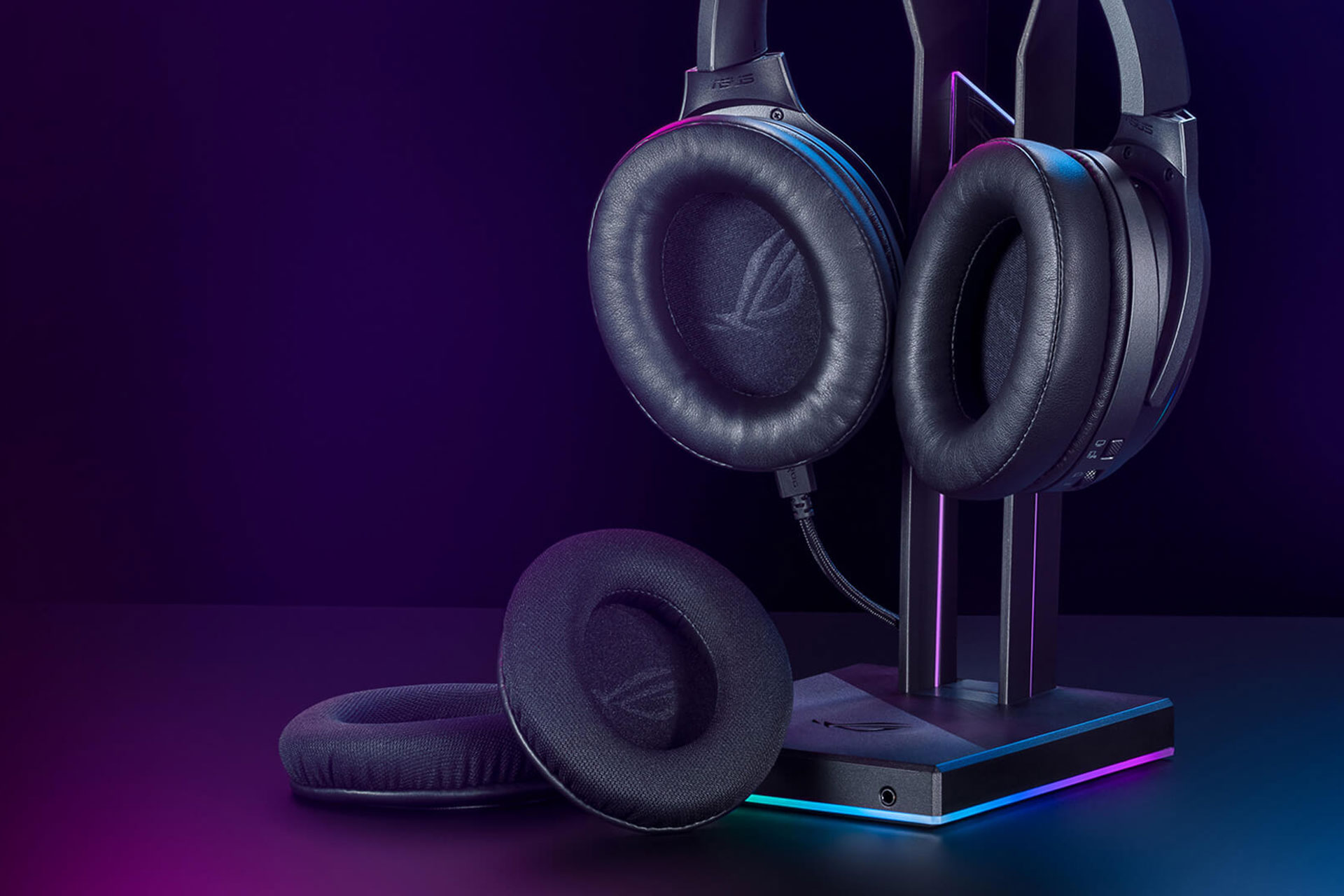 Related article:
In addition, both new Asus headsets have a microphone that uses artificial intelligence to reduce ambient noise. Also, do not forget about their RGB light. The Fusion II 500 works with USB-C and USB-A and a 3.5mm port; Therefore, you can use it on almost any device. However, the Fusion II 300 is limited to USB-C and USB-A.
Like the Chakram X, both headsets are expected to ship in the first few months of 2022; But Asus has not yet shared the details of their price.
Source link